With titles like Halo, Titanfall, and Call of Duty, the Xbox One definitely hit the ground running. Even with some of the greatest games in existence, though, there's always room for improvement. As it turns out, a few Xbox One accessories do just that, and the following ten are a guaranteed way to make the user experience even more fun.
1
Xbox One Media Remote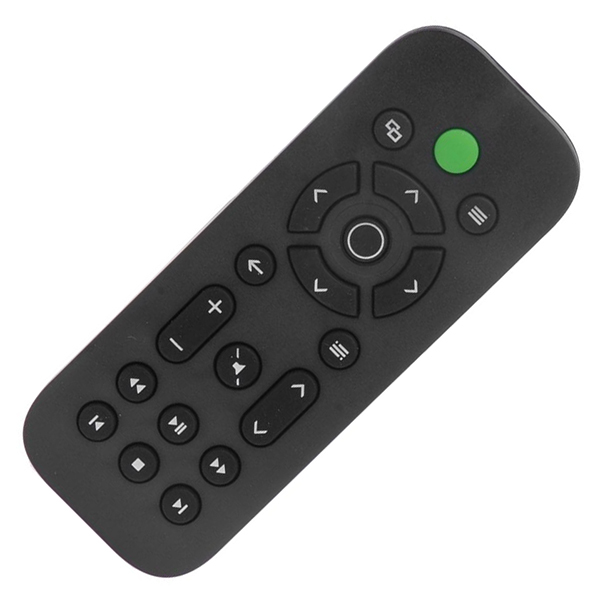 Many gamers know how annoying it can be to control streaming video, movies and other media via the Xbox controller. Fortunately, the Xbox One Media Controller takes the difficulty out of this. Users can easily control all of their media with motion-activated back lit buttons and a 30-foot infrared range. And unlike other brands of media controllers, Xbox One's actually has a decent price.
---
2
Stereo Headset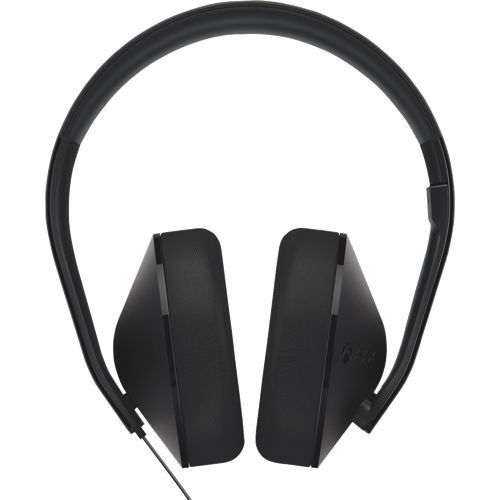 A detachable headset adapter connects the Xbox One Stereo Headset to the controller. These quality headsets put out amazing sound and are comfortable to wear for gamers who plan on going on extended campaigns in their favorite games. It's even possible to control chat and game audio separately to drown out unwanted noise.
---
3
Play and Charge Kit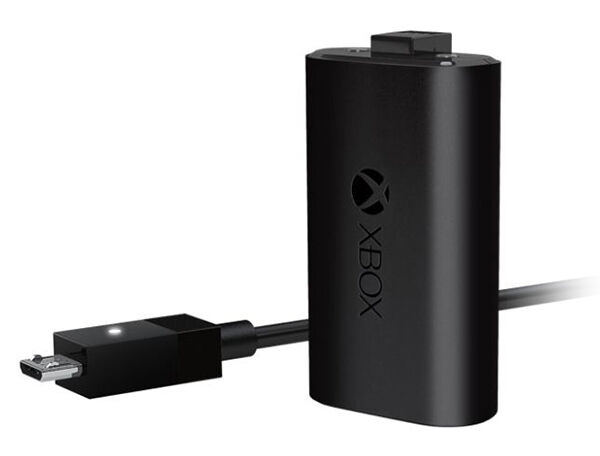 Xbox One controllers come equipped with AA battery packs instead of the typical rechargeable battery. Unfortunately, having to change batteries while engaged in any game can become quite annoying. Luckily, the Xbox One Play and Charge Kit allows users to recharge their batteries whenever they want. This includes during their game and when the console is in standby mode. A full charge in less than four hours makes this product a necessity.
---
4
Killer Instinct Arcade FightStick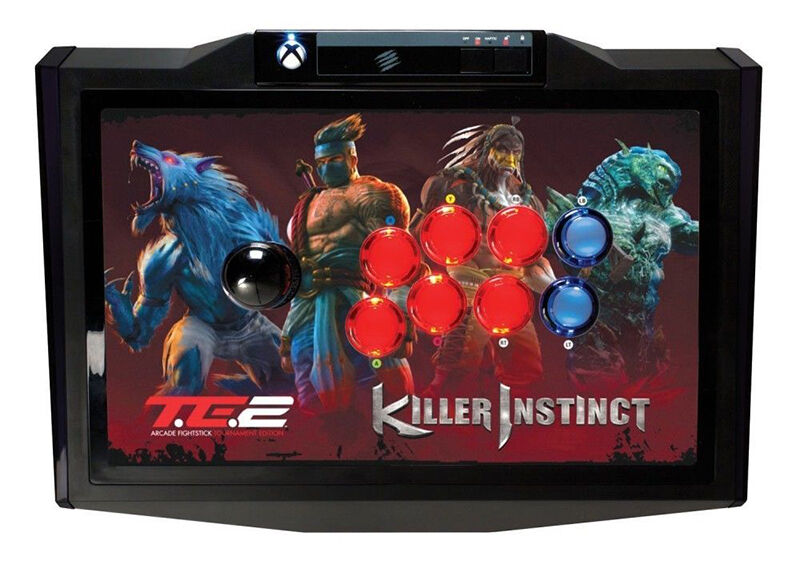 The Mad Catz Killer Instinct Arcade FightStick gives users the ability to use a joystick and buttons lined up exactly how they were on classic arcade titles. And since Killer Instinct was mentioned as one of the main reasons to buy an Xbox One, gamers will truly get the best all-around experience.
---
5
Nyko Charge Base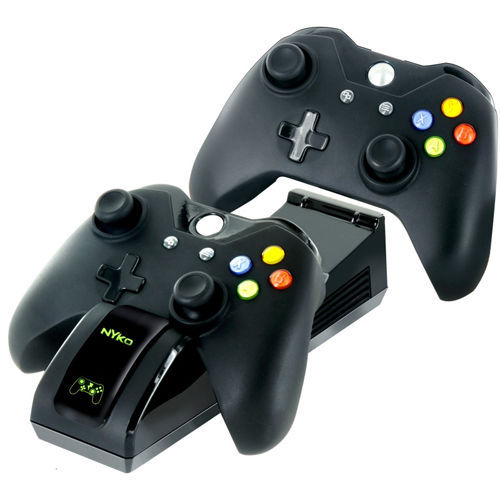 For those who want options in their Xbox One controller charging, there is the Nyko Charge Base. Not only does it prevent gamers from constantly buying replacement AA batteries, but it also allows for the charging of two controllers at once. Add in the sleek design, and gamers will be doing themselves a favor by owning this charge base.
---
6
Xbox One Wireless Controller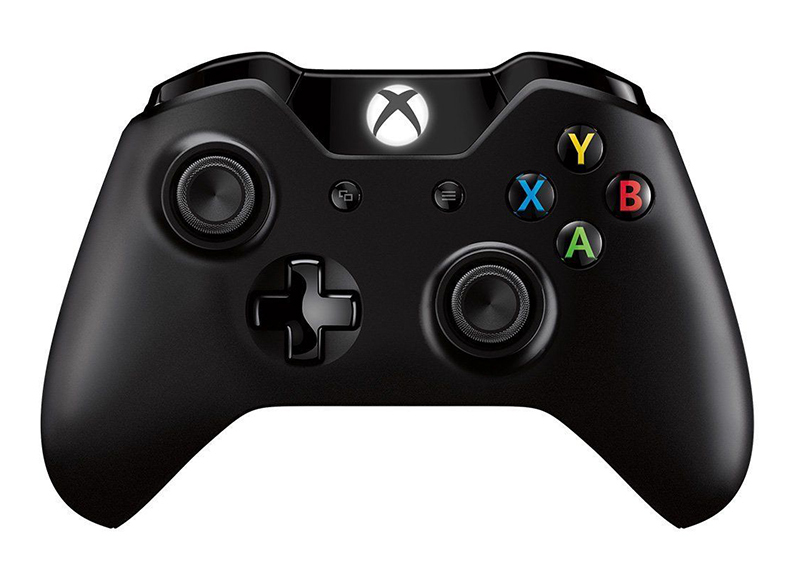 It's hard to imagine anyone playing the Xbox without a wireless controller. When picking a controller, though, the Titanfall Limited Edition should definitely be a consideration. Although it's not very different from typical wireless controllers, emblems from the game are emblazoned across the controller for serious fans.
---
7
Nyko Smart Clip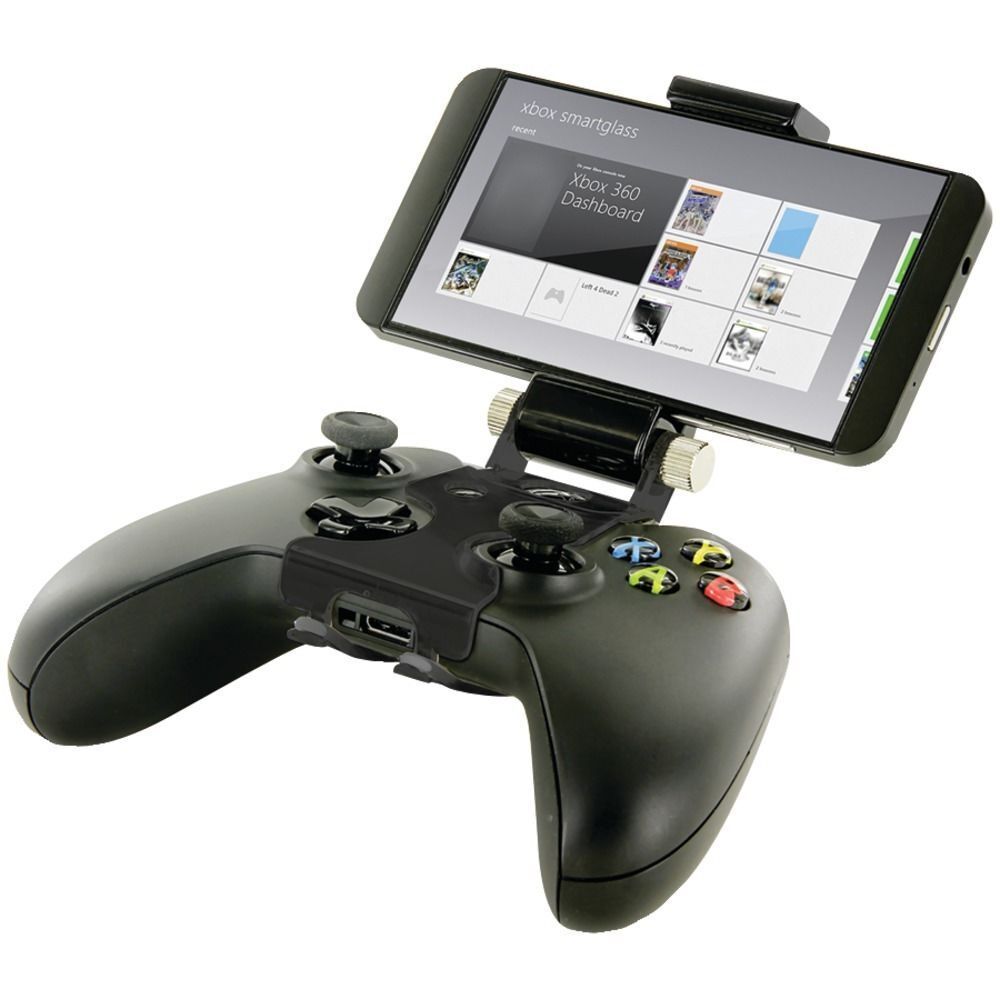 For those who have the Smart Glass app on their phone, the Nyko Smart Clip is a must. It holds the user's smartphone securely on their Xbox One controller, and there's literally no way to express how much easier this makes interactivity between the device and the console.
---
8
Thrustmaster TX Racing Wheel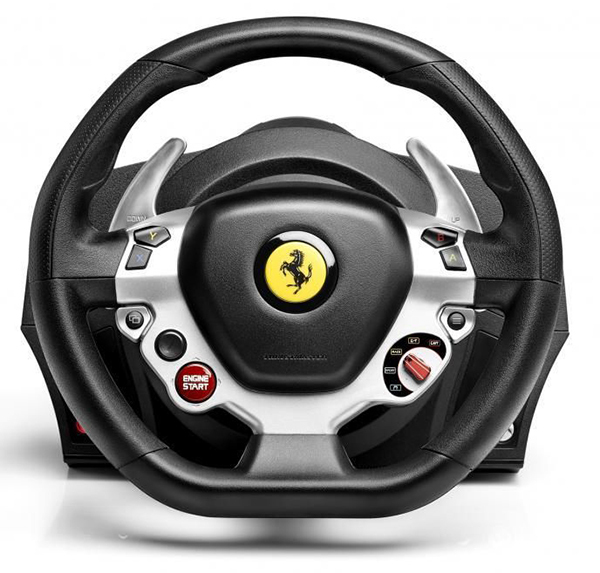 Whether a gamer is a Need For Speed fan or a Forza Motorsport enthusiast, the Thrustmaster TX Racing Wheel will make their life all the more enjoyable. Instead of messing around with joysticks and controller buttons, users can steer their vehicles as if they were driving real cars.
---
9
iPad Air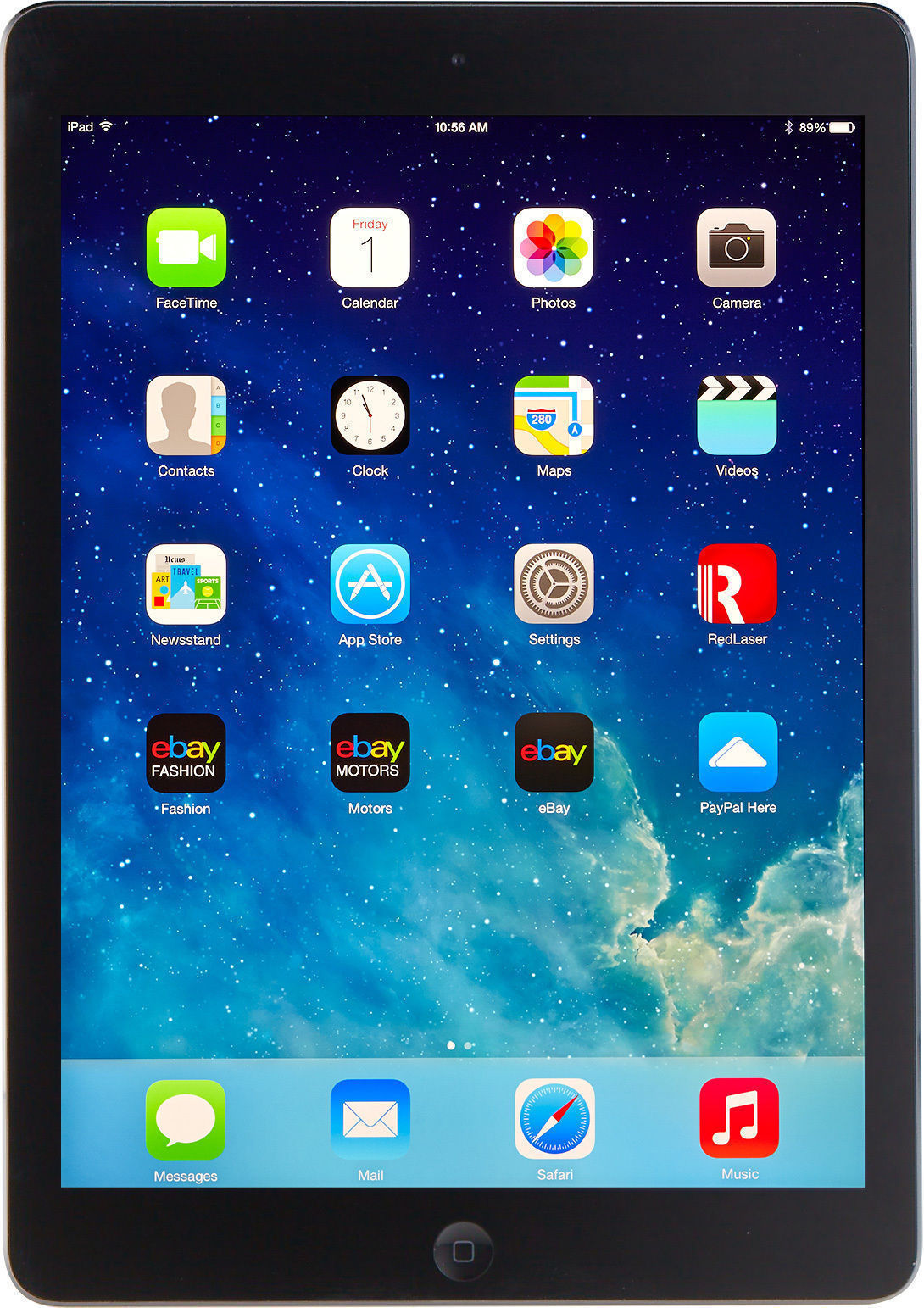 Although the iPad Air doesn't seem like an accessory, thanks to the countless features of the Xbox One, it has now become one. This second-screen experience allows Assassin's Creed 4 players to manage their ships while simultaneously performing their objectives and Battlefield 4 players to create waypoints and even launch aerial strikes for troops on the ground. Gaming is constantly evolving, and the evolution of the two-screen experience is here to stay. So it might be a good idea to snag a few iPad Air accessories as well.
---
10
Kinect Camera TV Clip and Wall Mount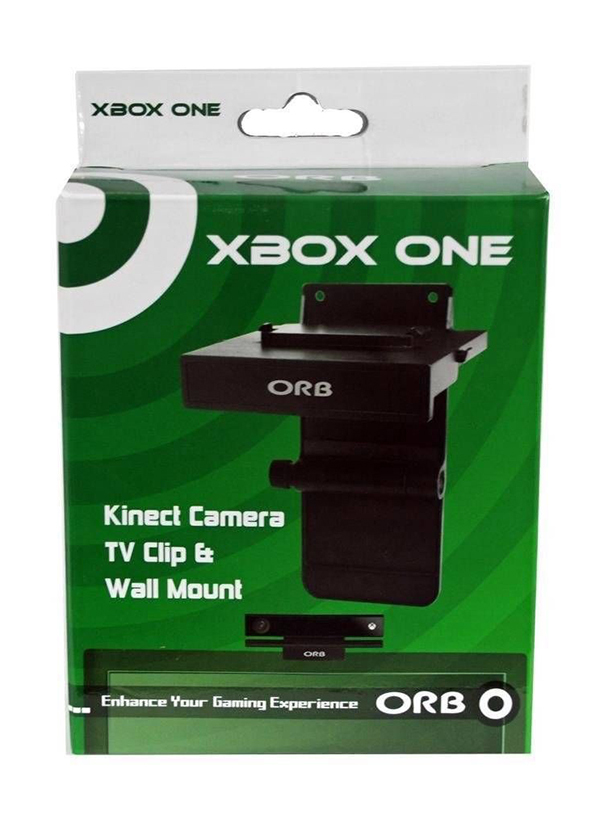 The Kinect would be perfect for old school televisions, which were basically coffee tables on top, but evolving technology has made TVs thinner and thinner. This makes it a bit more difficult to balance a Kinect camera where it needs to be. With the Kinect Camera TV Clip and Wall Mount, though, it's now possible to set up the camera wherever it needs to go on any type of television. Microsoft deserves a big hug for this one.
Gaming has come a long way since the release of the Magnavox Odyssey, and the Xbox One is a great example of what over 40 years of gaming evolution can do. As they say, things can only get better. Find any of these items online through retailers such as eBay.
---