For the past 55 years, kids have enjoyed playing with Barbie, the quintessential blond-haired, blue-eyed doll. Barbie has gone through many changes over the years, and come with different outfits and accessories depending on the Barbie purchased. As Barbie's 56th birthday approaches, it's a good time to remember and celebrate the top 10 Barbie dolls of all time.
1
Day to Night Barbie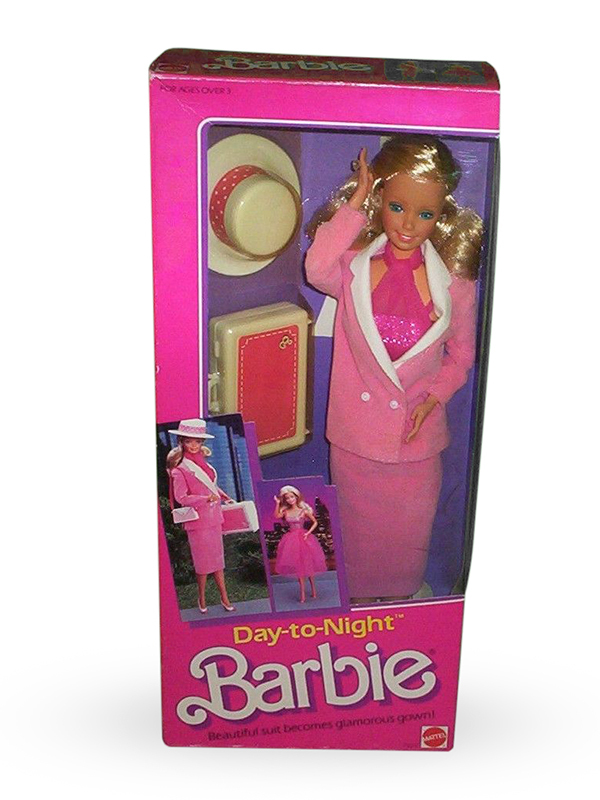 Feminists today may object to this Barbie, but at the time she represented progress in the women's equality movement. Day to Night Barbie was meant to work all day and come home and take care of Ken at night. She came with a suit jacket and hair tie, both of which could be removed to reveal a sequined outfit that she was meant to wear when not at work. This was the first time Barbie or her makers acknowledged the possibility of women working outside the home.
---
2
Original Barbie
The first Barbie doll came onto the market in 1959, and any list of Barbies would be remiss if it did not include her. After all, she began the entire Barbie movement. The original Barbie had a rather square face, an incredibly slim figure, and wore a zebra-striped bikini and red nail polish.
---
3
Christie
In 1968, Mattel challenged societal prejudices by producing the first Barbie that did not have white skin. Technically, Christie was not a Barbie, but was billed as Barbie's friend. However, the concept was the same, other than the fact that Christie had a far darker skin colour and jet black hair. She wore a coloured top on her super-slim figure.
---
4
Western Barbie
Children enjoyed playing with Western Barbie because she wore a cowboy hat, a ranch-style pants suit, and came with a horse named Dallas. The inclusion of the horse allowed children to expand their imaginary play in ways they had not before, as Barbie was usually not sold with any other dolls.
---
5
Superstar Barbie
Perhaps less socially minded was the Superstar Barbie, which debuted in the early '80s. This particular Barbie was meant to be a supermodel or actress. She wore a fancy pink dress with a sequined overthrow and was made up to look glamourous.
---
6
Golden Dreams Barbie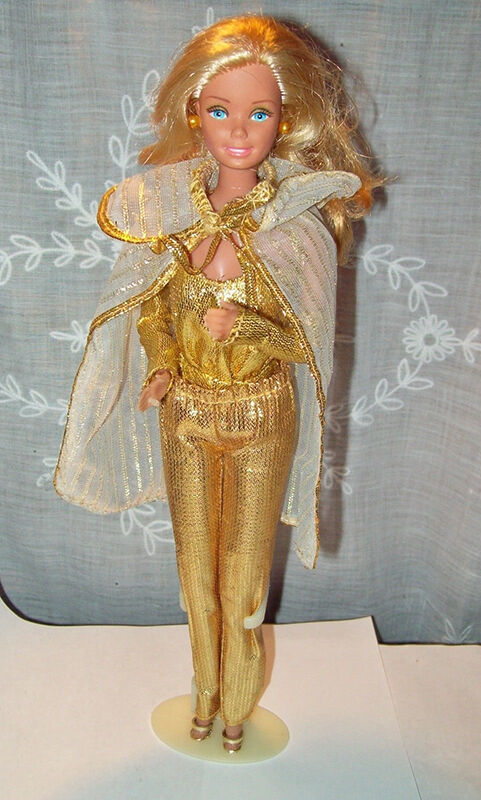 Golden Dreams Barbie was not specifically a supermodel, but she was gorgeous. She wore a shiny gold dress and had a necklace to match. The most amazing thing about this Barbie is her eyes, which are even bluer than usual and grab children's attention before they even pick her up.
---
7
India Barbie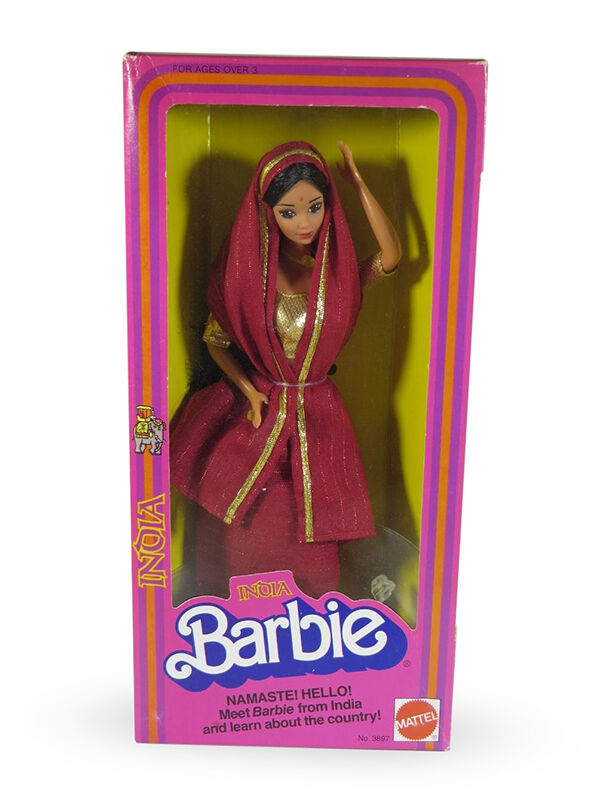 India Barbie was another attempt at multiculturalism. This Barbie was introduced long before the Internet connected the globe; in 1982, children's only experience of India might have been through playing with this doll. She had long, black hair, brown skin, and wore a red sari. Best of all, India Barbie came with information about India that kids could read if they wanted to learn about this Barbie's homeland.
---
8
Pregnant Barbie (Midge)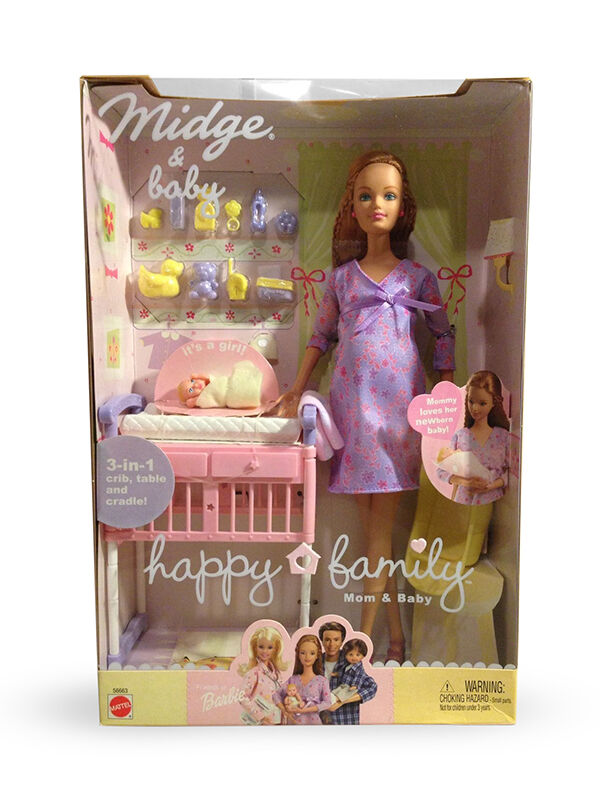 In the early 2000s, Mattel had another cutting-edge idea. They experimented with creating a "happy family" that included a pregnant version of Barbie's friend Midge. Midge had a stomach that could be opened; the baby inside was attached with a magnet. This doll did not prove popular with parents, as many were embarrassed or angry about having to talk to their children about where babies come from. Notably, this doll was also the first version of Midge that could be purchased with a dark skin colour as well as a light one.
---
9
Wheelchair Barbie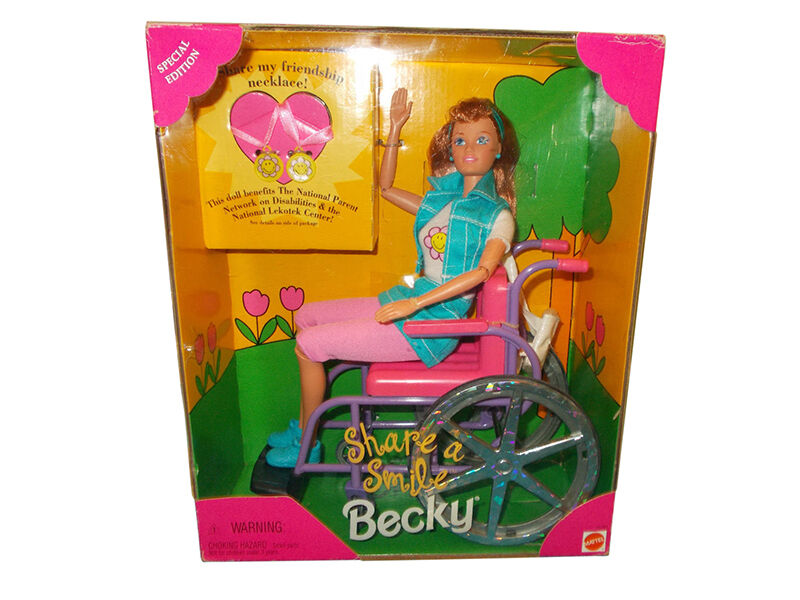 In 1997, Mattel released a wheelchair-bound version of Barbie's friend Becky. This doll was meant to help children with disabilities feel included in the Barbie brand, so it makes the list despite the fact that the wheelchair was too big to fit in Barbie's dream house.
---
10
Teen Talk Barbie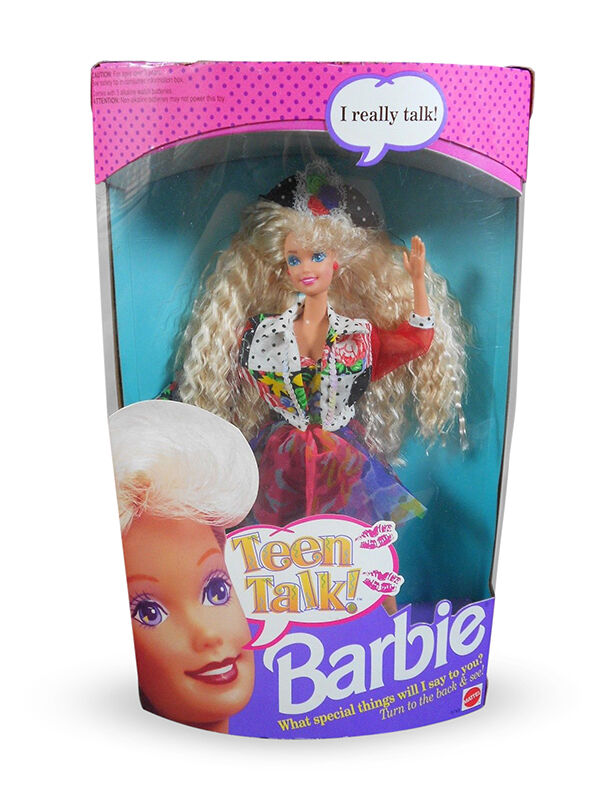 Teen Talk Barbie is mainly famous for the controversy it created. This doll talked when children pulled a string in its back. Unfortunately, Barbie's catch phrases included things such as "I hate math," and "Let's go shopping," which many advocates felt sent young girls the wrong message about their abilities and place in the world.
---