Indoor
plants
add life to homes of any size, from a cosy studio apartment to a spacious dream home. In exchange for exhaled carbon dioxide, plants and flowers return oxygen to the air. Not only can plants and flowers add colour, softness, and drama to a home, indoor planters and pots can complement any design scheme while keeping foliage healthy. Shoppers can choose indoor planters of any size, material, shape, and configuration, from a single container to an elaborate multi-unit planter.
1
Eva Solo orchid pot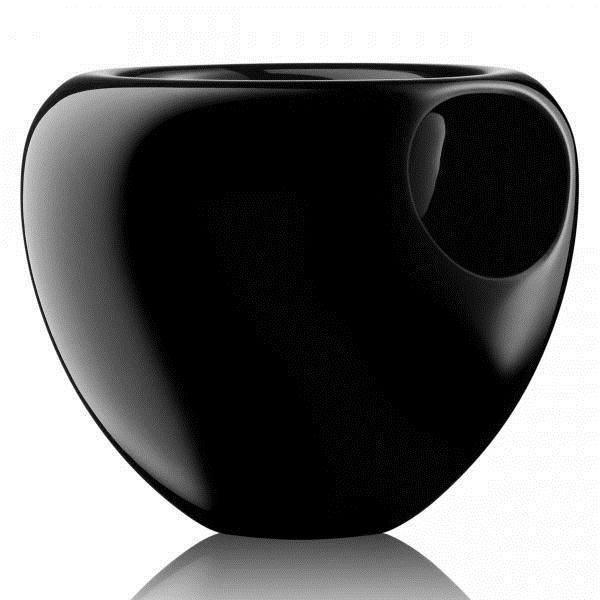 Orchids are as sensitive as they are beautiful. The Eva Solo orchid pot caters to an orchid's stingy need for water, using a nylon wick embedded in the pot's base. The owner simply pours water into the round hold located on the side of the white or black glazed pot, and the orchid can sip water as needed.
---
2
Misco Flare self-watering planter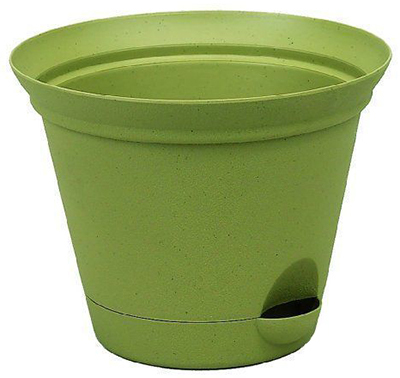 An ideal choice for black-thumbed gardeners, the Misco Flare self-watering planter takes the "when" out of watering. The subtly designed quick-view lip allows the user to pour in enough water for two weeks, as well as a get a clear peek at the water level. This planter pulls water to the plant's roots. Available in several earth-toned colours and a range of sizes, this polypropylene plastic planter is light and easy to manage.
---
3
Grosfillex Monteverde planter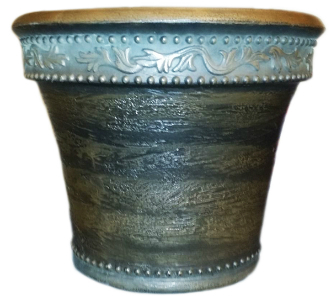 Made of lightweight, sturdy resin, the Grosfillex Monteverde planter blends modern materials with old world design. The rust-coloured ceramic finish simulates a weathered look, and the tin planter lip sports elegant moulded leaves. This UV-resistant, low-maintenance planter works great indoors, as well as in a sunroom or porch.
---
4
Shabby chic plant ladder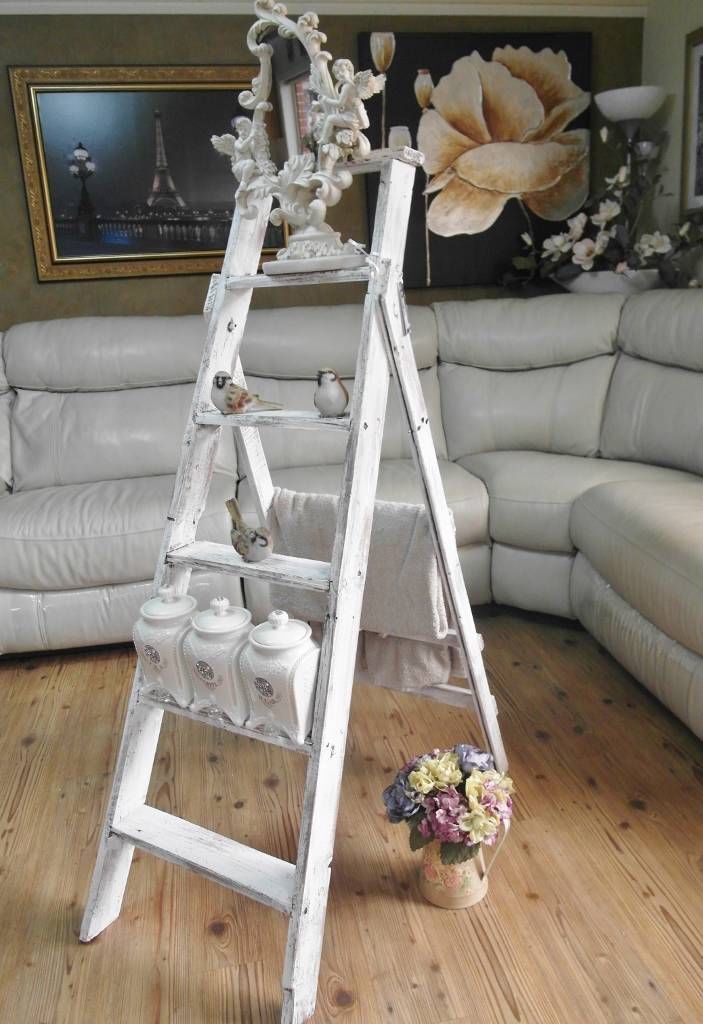 A humble stepladder can become an elegant shabby chic plant ladder. A coat or two of whitewash or light paint ties the functional tool into the room's decor, making a lovely display for small pots of flowers, ivy, or ferns.
---
5
Teacup planter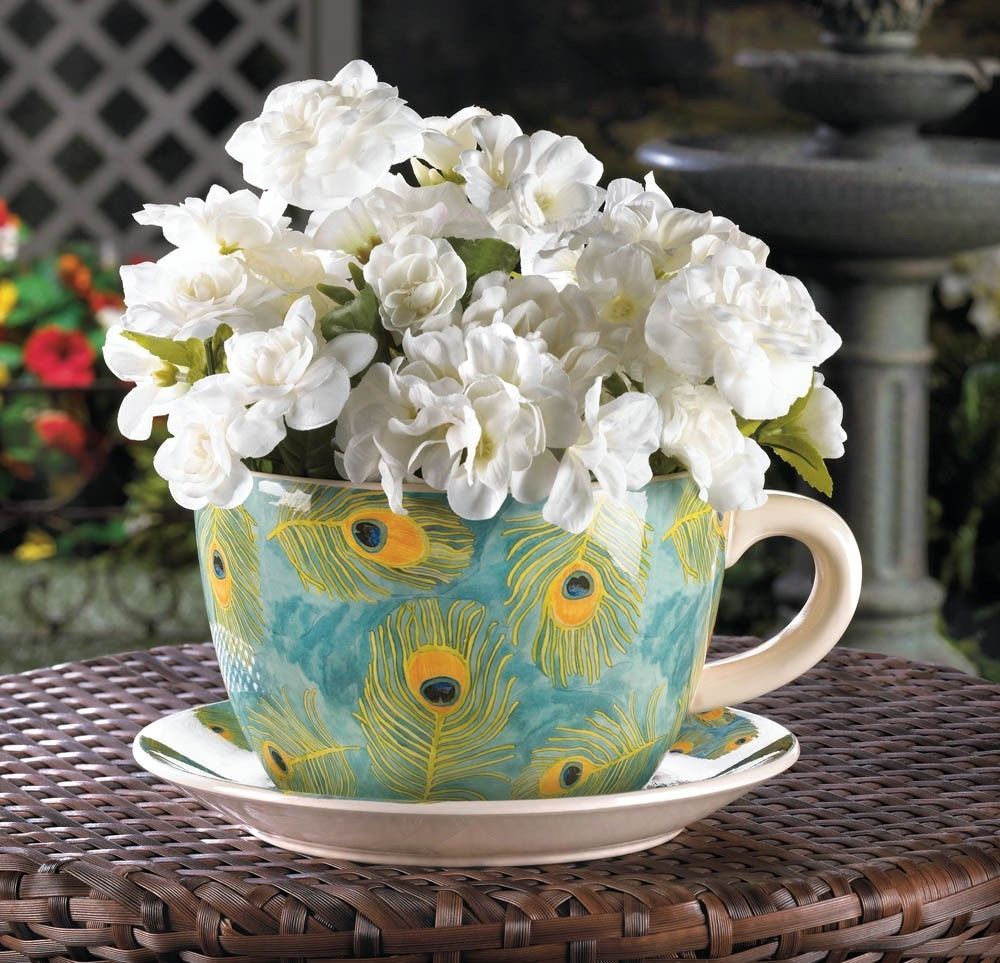 An oversized teacup planter covered in dainty botanical designs, modern polka dots, or bird motifs makes for a flower holder with lots of personality. Consumers should look for purpose-designed teacups with proper drainage in the bottom.
---
6
Bucket planter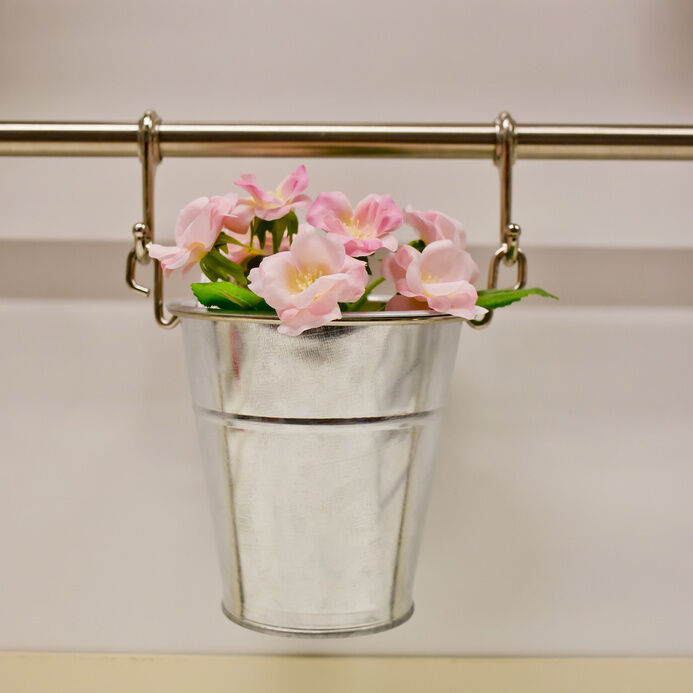 A repurposed bucket can hold indoor plants and flowers in rustic style. Gardeners should choose a bucket that achieves the desired effect, such as one made from wood, painted metal or plastic, bare galvanised metal, or enamel-covered metal.
---
7
Wicker planter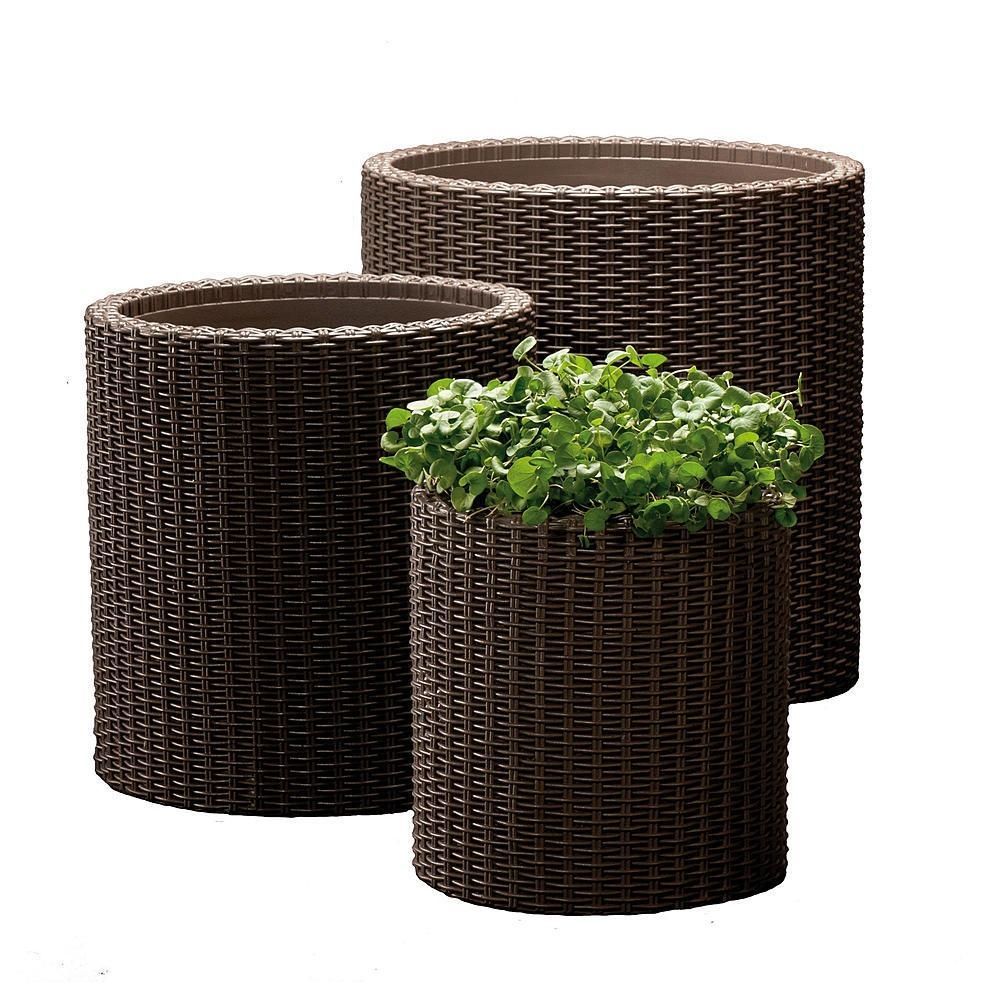 A planter set in a wicker basket looks perfect in a cottage-style home. Consumers can choose a single, low basket or a tall unit with several slots for different plants. A wicker planter should include a plastic insert to prevent water damage to the floor. Some planters are moulded from resin to resemble wicker while providing water resistance.
---
8
Greenbo rail planter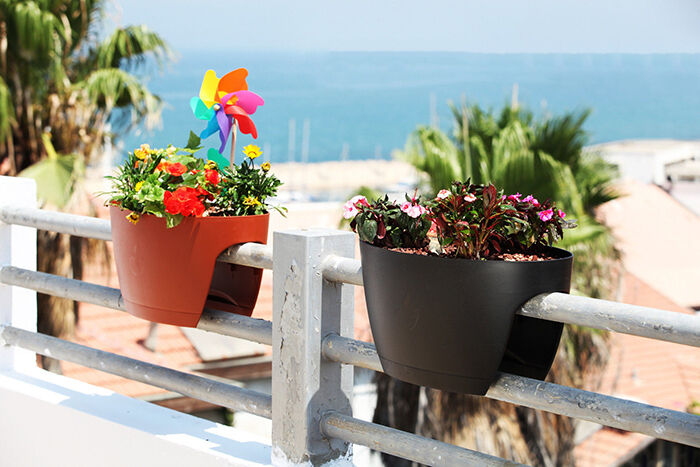 The cleverly designed Greenbo rail planter offers no-drip drainage by recycling water. This eco-friendly planter self-mounts on any rail, including interior rails, for a fresh way to display plants and flowers. The polypropylene planter does not require any brackets or screws, and it comes in a variety of colours.
---
9
Wrought iron planter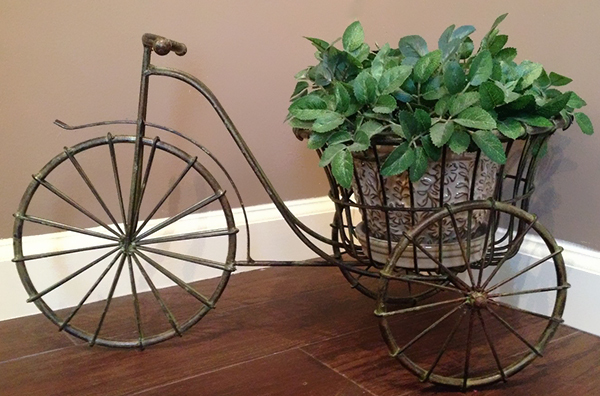 Graceful and durable, wrought iron is a classic material for planters. Consumers may prefer a simple tiered plant stand, whimsical bicycles, or a French provincial wheeled cart. For a distinctive take on the planter, homeowners can display plants and flowers in individual wall vases fashioned of slender strands of wrought iron painted to match the wall. Whether painted white, black, or in a classic verdigris finish, wrought iron complements any decor.
---
10
Kitchen herb grower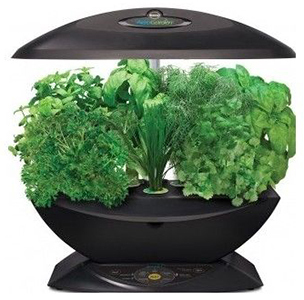 Although fresh herbs enhance the flavour of many dishes, consumers may not have access to an outdoor plot for an herb garden. A compact, self-watering kitchen herb grower allows easy access to fresh herbs without requiring an outdoor garden. With separate units to accommodate herbs such as parsley, chives, basil, and mint, fresh seasonings are just a snip away. Consumers can also look for individual pots to hold homegrown herbs that resemble bean pods, flowerpots, and other creative shapes.
---
How to buy indoor planters on eBay
Indoor
planters
are an attractive, practical way to keep plants healthy while decorating your home. Once you know which planters best match your decor, simply type a keyword phrase describing the planter you want into the search box located on any
eBay
page. For example, type "teacup planter", or "self-watering indoor planter", and browse the matching listings. You can buy planters in a single style or mix them up for an eclectic look. You may want to pick up a few spares if you have active kids or pets that are prone to knocking things over.