Crafts
allow children to express themselves creatively while happily engaging in a constructive project. Parents eager to find new ideas and activities can explore this list of top 10 craft ideas for kids to keep the art projects fresh.
1
Jewelry Making

The popularity of the Rainbow Loom has renewed interest in weaving plastic coloured bands into jewelry. Once basic designs have been mastered, children can learn more complex techniques through books and online video tutorials. Marketed to 8-14 year-olds, the Rainbow Loom allows kids to create wearable art while gaining dexterity and pattern skills. Younger children can learn similar skills with large wooden beads and string sets tailored to their age group.
---
2
Sticker Collage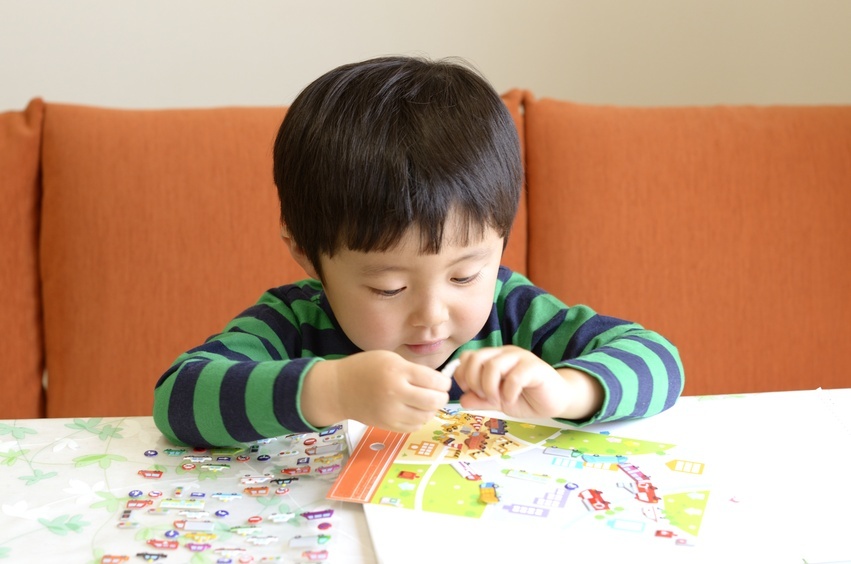 Younger kids will delight in composing pictures with stickers if they do not yet possess detailed drawing abilities, and if they are provided with large foam adhesives, their small fingers will be able to peel off the backing easily. Use themed stickers to create a focused collage or give children an assortment of different stickers to create original story scenes. Kids can frame their sticker crafts with strips of washi tape to create patterned borders.
---
3
Pipe Cleaner Sculptures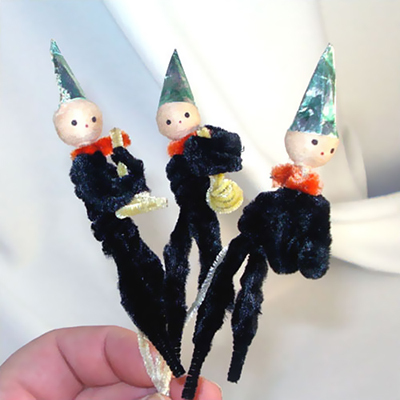 Multi-coloured pipe cleaners provide a pliable craft medium for children to create a variety of sculptures. Children can bend and shape them into simple shapes or create animals, buildings, and people. Work alongside children to help give them ideas and encourage them to explore how twisting, bending, and braiding allows for more creativity in their crafts.
---
4
Handprint and Footprint Art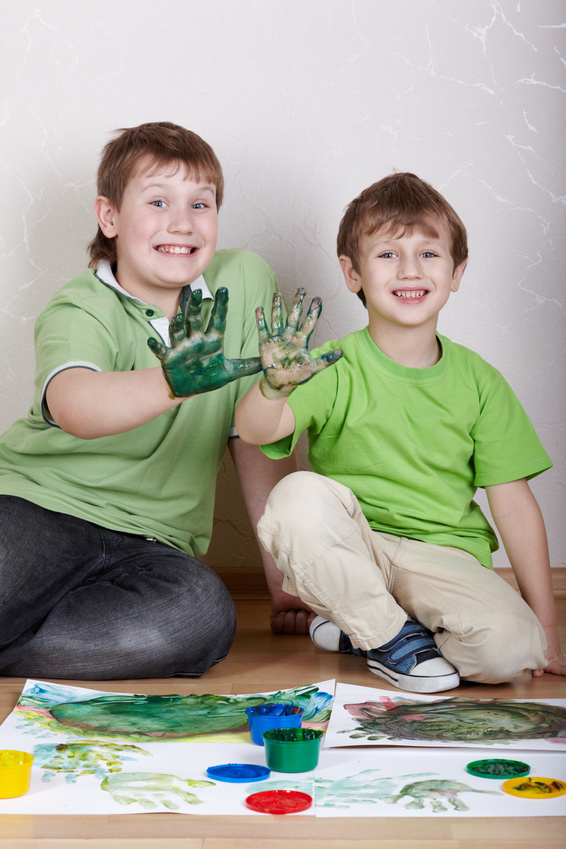 The fun of painting with their hands and feet is exciting for kidsand enables them to recognize that shapes can be reimagined into unexpected designs. Use handprints to create leaves, hearts, turkeys, and other shapes. Footprints can be transformed into ghosts, snowmen, or rocket ships. Add googly eyes and ribbon for more detail and personality.
---
5
Paint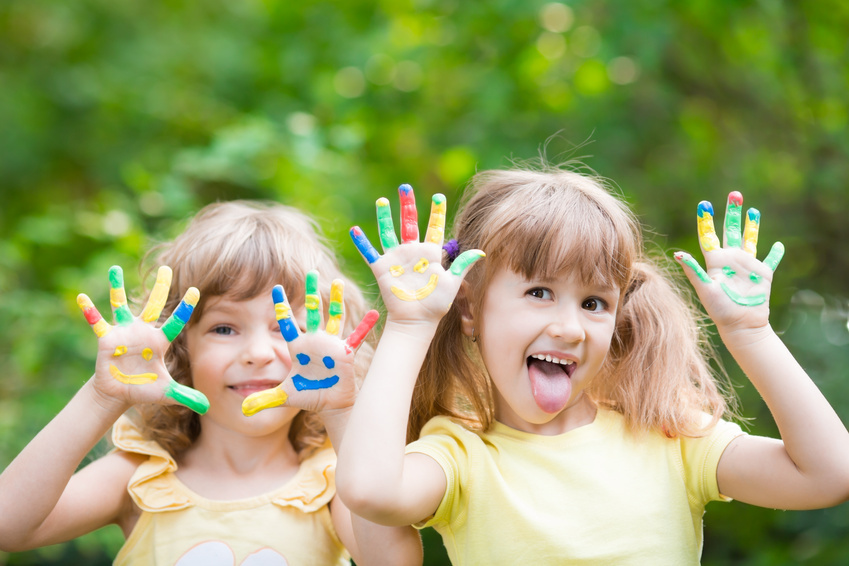 Washable finger paints are great for younger children who can explore dipping their hands, large brushes, sponges, and small car wheels into the paint and seeing the texture and pattern it creates on the paper. Acrylic paint provides another washable option that older kids will enjoy. Purchase small canvases on which they can paint and then display their art throughout the house to create a gallery of their work.
---
6
Nature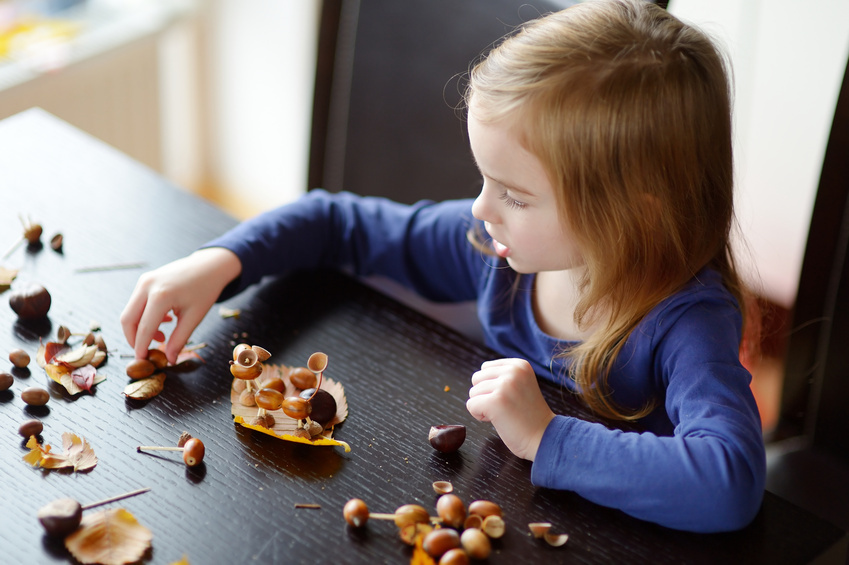 Extend craft time by starting off with a trip outdoors. Rocks, leaves, and twigs serve a variety of uses in craft projects. Leaves can be placed under paper to make leaf rubbings. Younger kids can paint rocks solid colours with a simple design, or older kids can decorate with images and words to serve as plant markers in a garden.
---
7
Garlands

Stringing paper loops into a chain is one of the easiest crafts to learn and great for toddlers. Older children can think of a theme for their garlands and cut out relevant shapes. Also try creating multiple-tiered garlands, using scrapbook paper, adding tassels, and decorating with 3-dimensional origami objects.
---
8
Clay

Polymer clay allows children to learn shaping and design techniques, and their masterpieces can be preserved by baking. Buy a set that includes several colours and round up tools such as a small plastic rolling pin, cookie-cutters, and patterned surfaces for stamping the clay. Show children how to roll balls or long ropes by using their hands. Cutting out shapes and stamping the clay will be easiest for small hands, and older children will enjoy crafting the clay into people and animals. Baking temperatures vary based on the specific brand of polymer clay, so always read the package before baking.
---
9
Crowns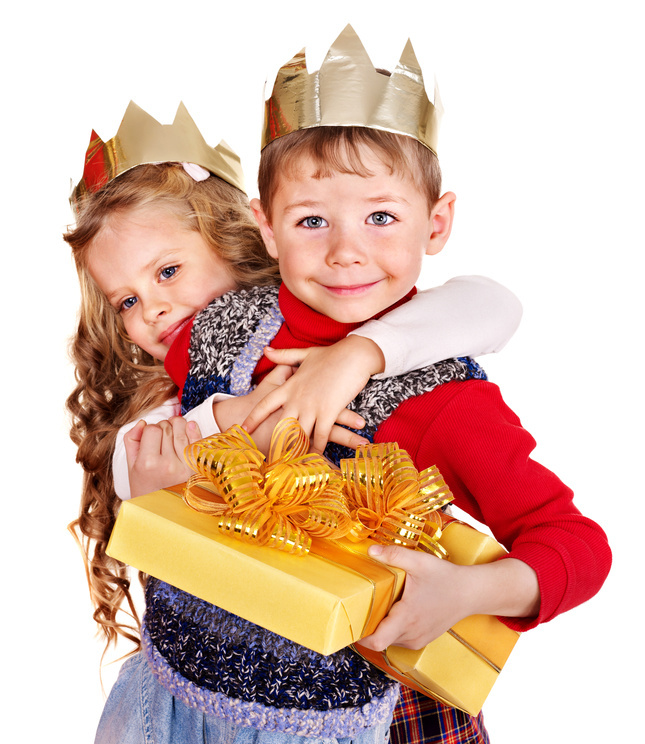 Creating a craft that kids can wear adds a new element of fun. Crowns can be made from lace doilies, cardstock, or plain paper. Have children draw out the crown and the band, and decorate with glitter, jewels, feathers, paint, and crayons. If using items that need to be glued on, allow several hours for it to dry before cutting out the pieces and assembling. Crowns are especially fun to make when having a tea party or other dress-up or make-believe event.
---
10
DIY Crayons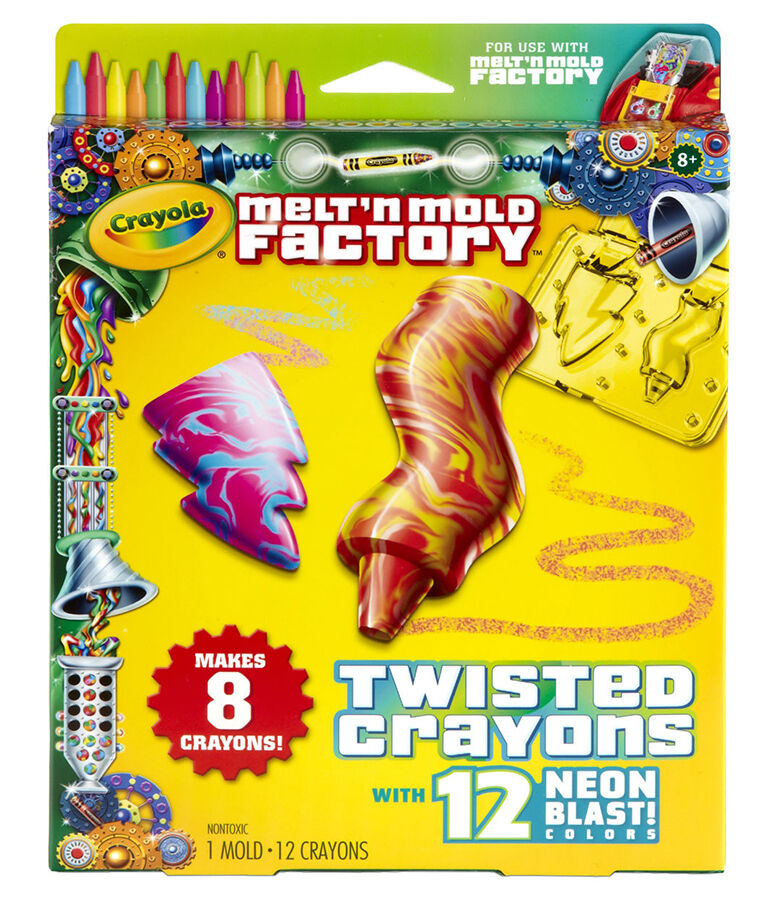 Gather up small crayon bits to recycle into new crayons in a variety of designs. Buy a silicone mould on a site like eBay so that crayons can be easily popped out once done. Make sure all the paper wrappers have been removed and have children fill the moulds no more than 2/3 of the way with crayon scraps. Using the same tones creates more traditional colours while a rainbow of shades creates a multi-coloured crayon. Bake at 120 degrees Celsius for 15 minutes, and then let cool for an hour. Once the wax has completely hardened, children can pop the crayons out to start colouring.
---