Of all the craft items I have for purchase, there are ten in particular that have proven to be perennially popular.
Below is an introduction to each of those items, with an illustration of the finished product.
More information may be obtained by clicking on the image, or by visiting the Store.
http://stores.ebay.com.au/CRAFT-MAGIC-AND-SURPRISES
30cm tall. Knitted Soldier, in a colourful costume.
Complete with busby, chin-strap, webbing and boots.
All new materials, Crest-a-lon fibre filling.
Handcrafted with love and care.
A lovely new toy for a child to cherish.
For babies, or up to 3 year old.
---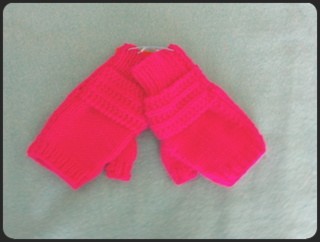 Very popular with young and seniors alike, these fingerless gloves are both functional and stylish. Turning cold hands warm, and being the 'now' in fashion accessories they tick all the boxes.
An ideal gift, or a reward for yourself.

---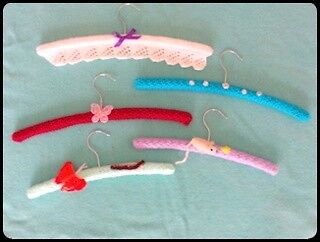 What better way to dress up a wardrobe tha to adorn it with decorative coathangers. With countless combinations of materials and motifs available, your choices can result in a very satisfying array.

---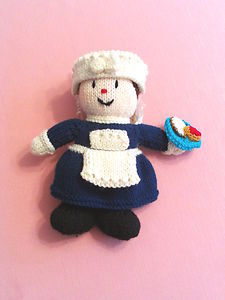 The attracting feature of the Pastry Cook is the detail provided in the tray of tarts. There is jam on one tart, a doughnut complete with icing, and other delicate features to capture the imagination.
---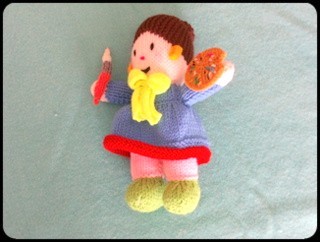 The Artist, too, has great attention to detail. He wears a beret, holds a pallette of assorted colours, and even brandishes a brush to complete the picture.
---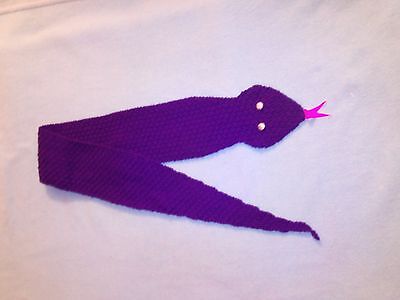 The Snake Scarf is a novel item to take care of those wintery days. Obviously, these can be tailored to cater for an assortment of sizes. Colour, too, can be selected to co-ordinate with other clothing items.
---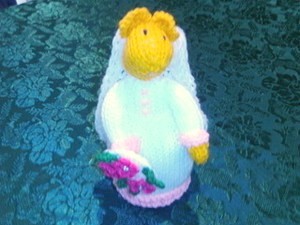 A wonderful gift for the new bride is the Bride Mouse. An ideal alternative to the many other trinkets that the bride collects on her special day. Also, a lovely addition to a child's collection of knitted toys.
---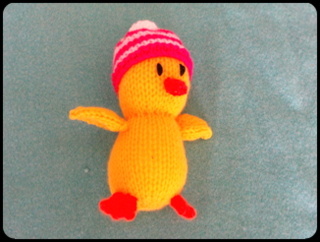 This cute little Baby Duckling is fondly favoured by tiny children. He has a friendly little face that the children seem to adore, and is the perfect size for their tiny hands to grasp.

---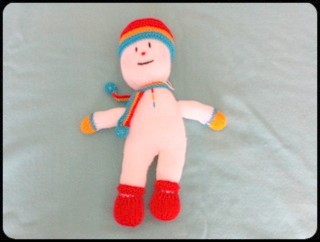 A seasonal selection is the Snowman. A perfect companion for toddlers to cuddle into when the weather is bitter and cold. With his colourful hat, scarf and gloves, his smiling face will warm the heart of any child.

---
http://stores.ebay.com.au/CRAFT-MAGIC-AND-SURPRISES