Gardening is a great hobby for people who enjoy the outdoors. Whether gardeners wish to grow an aromatic display of flowers or delicious vegetables, books offer loads of knowledge and advice. Gardening books explain the different types of soil and the kinds of
plants
that thrive in each. They also tell gardeners what tools they need, how to keep pests from plants, and much more. There are a few top gardening books that deliver beneficial information written in a clear, descriptive manner.
1
Carrots Love Tomatoes: Secrets of Companion Planting for Successful Gardening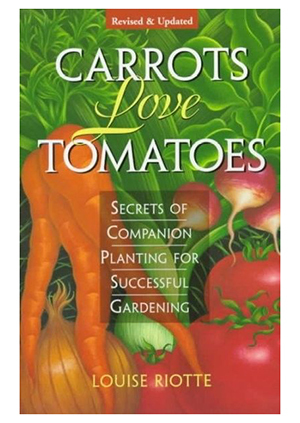 With twelve books on the subject of gardening to her name, Louise Riotte originally published "Carrots Love Tomatoes" in 1975. This helpful planting guide teaches the importance of natural pairings for a more bountiful harvest and delivers a number of other helpful gardening tips, such as descriptions of soil-nourishing plants and those that repel insects.
---
2
All New Square Foot Gardening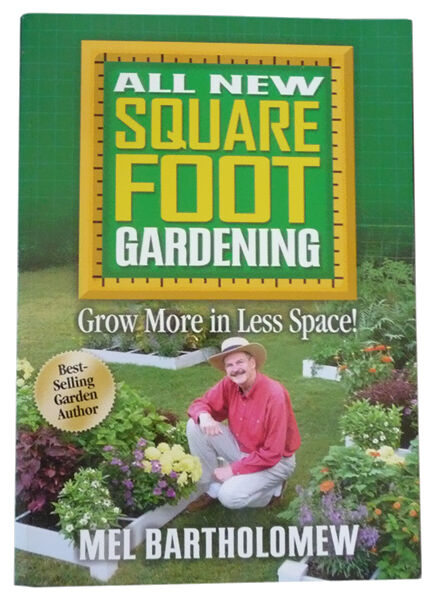 An updated version of his original text, "Square Foot Gardening", this handy guide by Mel Bartholomew shows anyone - adults, children, or even people with limited mobility - how to grow plants above ground without a lot of space. New information offers instruction for moving a garden close to the house atop existing soil, and the author offers his signature recipe for the perfect soil mix.
---
3
Four-Season Harvest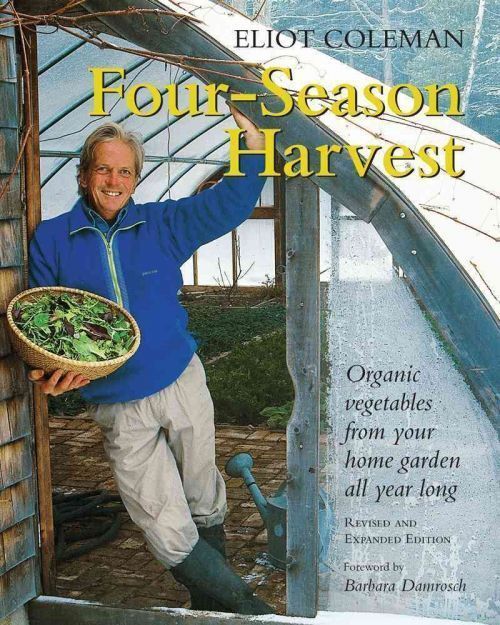 "Four-Season Harvest" makes a great guide for experienced gardeners who enjoy maximising their harvest. After a lifetime of growing vegetables, Eliot Coleman explains a system that allows yearlong yield, including how gardeners can use winter sun to grow vegetables in backyard cold frames and tunnel greenhouses.
---
4
Garden Primer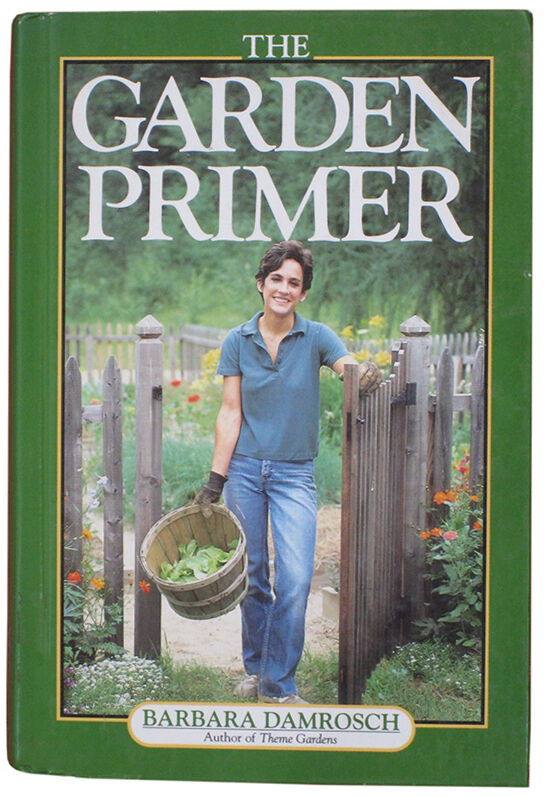 Married to fellow gardening expert Eliot Coleman, Barbara Damrosch relays basic information that gardeners need, including growing flowers from seed or bulb, transplanting, and a guide to houseplants. She tells beginners the essentials needed for plants to flourish and what plants to avoid. The new edition of "Garden Primer" offers only organic growing techniques for the healthiest produce.
---
5
Vegetable Gardening for Dummies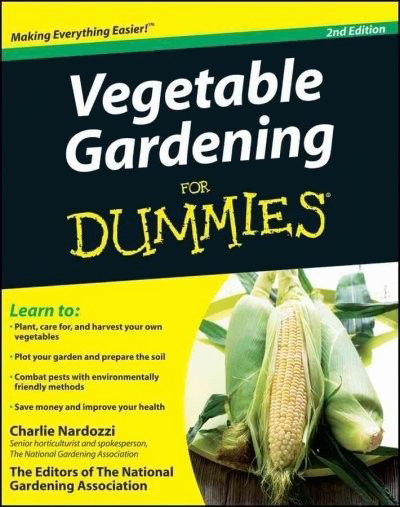 The perfect book for a beginner, "Vegetable Gardening for Dummies" by Charlie Nardozzi offers information about varying zones, which plants to choose for a particular zone, how to grow plants from seed to harvest, how to weed and prune plants, and much more. Written in easy-to-understand language, this book has novices harvesting healthy vegetables in no time.
---
6
Straw Bale Gardens: The Breakthrough Method for Growing Vegetables Anywhere, Earlier and with No Weeding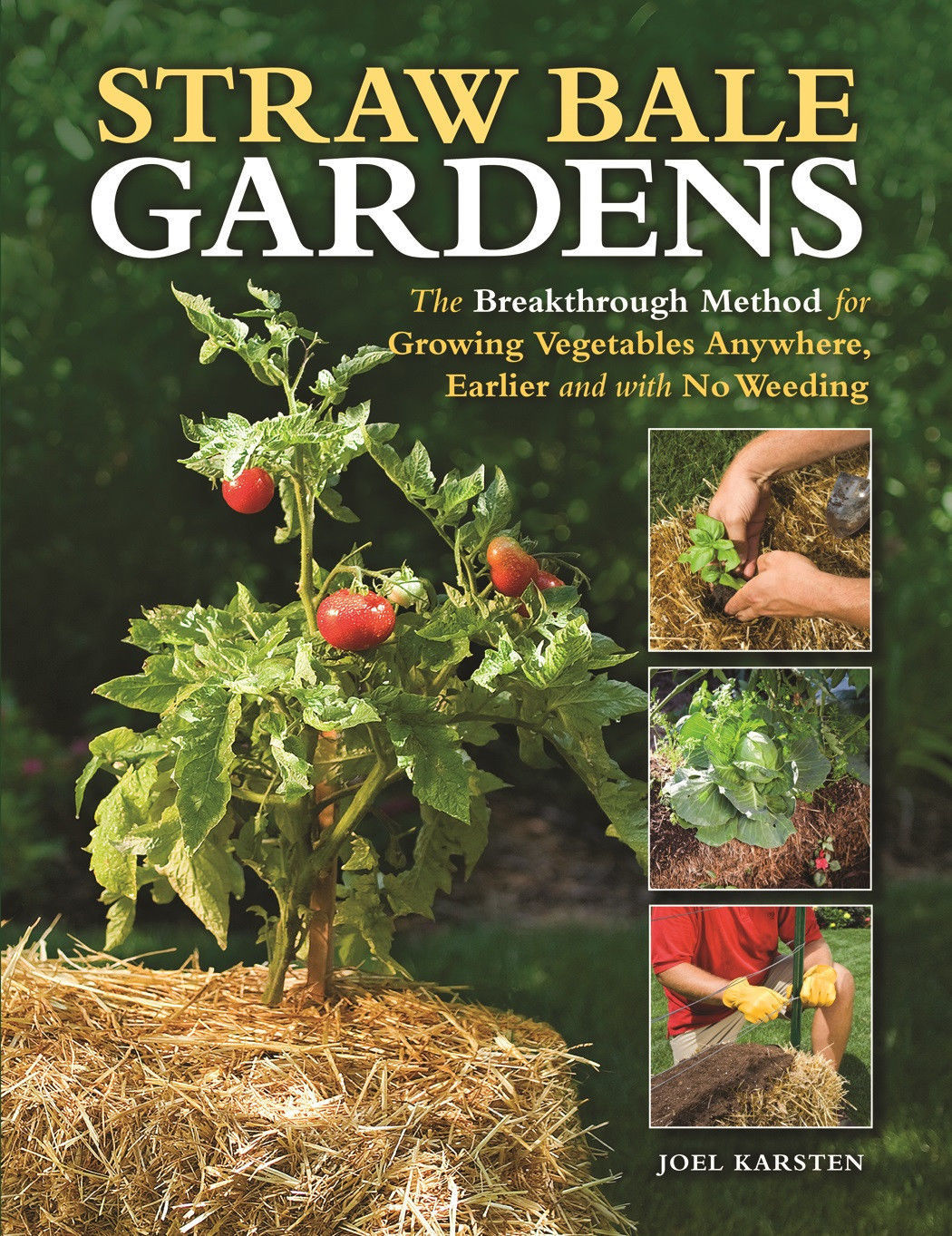 "Straw Bale Gardens" by Joel Karsten offers a revolutionary method that eliminates many vegetable-growing problems, including bad soil, weeds, and minimal space. Working high above ground level, aging individuals and people with mobility issues enjoy comfortable gardening. With a few straw bales, fertiliser, and seeds or starter plants, people can easily grow weed-free vegetables.
---
7
The Backyard Homestead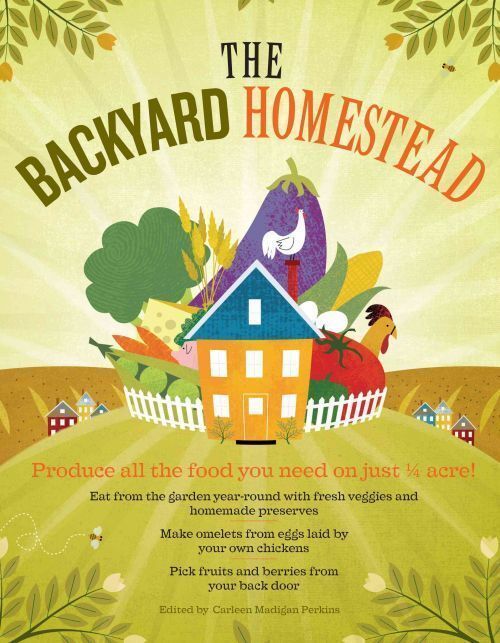 Offering a host of ideas and illustrations, "The Backyard Homestead" by Carleen Madigan shows how to make the most out of backyard space. In addition to growing vegetables, this guide addresses beekeeping and raising animals for food. Gardeners also learn how to preserve harvested fruits and vegetables, from canning jam to pickling cucumbers.
---
8
Epic Tomatoes: How to Select and Grow the Best Varieties of All Time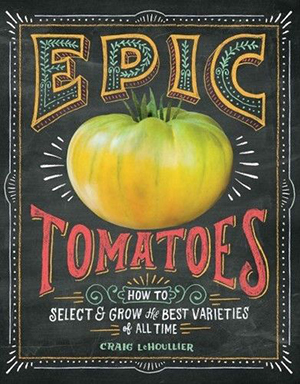 With beautiful photographs throughout, "Epic Tomatoes" by Craig and Sara LeHoullier offers advice for a bountiful tomato harvest, providing information for planting and growing more than 200 varieties. In addition, this guide covers diseases and pests that affect the growth along with important advice for prevention.
---
9
Rodale's Basic Organic Gardening: A Beginner's Guide to Starting a Healthy Garden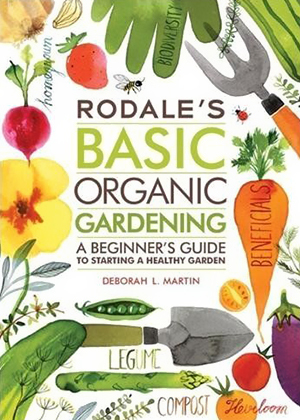 "Rodale's Basic Organic Gardening" is a must-have for those who are going organic. Deborah L. Martin explains the basics, such as where to dig, planting seeds, and proper watering practices. She defines more than 100 common gardening terms, and handy sidebars offer extra tips and project ideas. The troubleshooting section reduces first-time gardening frustrations.
---
10
Week-by-Week Vegetable Gardener's Handbook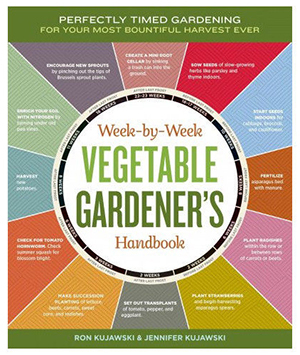 In the "Week-by-Week Vegetable Gardener's Handbook", Ron and Jennifer Kujawski tell gardeners exactly what to do and when for a successful vegetable harvest. Applicable for every gardening zone, the guide provides handy to-do lists so gardeners get a clear picture of each necessary step, and there is ample space for note taking.
---
How to buy gardening books on eBay
Books have much to offer novices as well as experienced gardeners. From the various types of soil to starting a plant from seed, gardening books help make green thumbs greener. People looking for gardening books on
eBay
should begin with the main search engine located on any page. Typing in the desired title or author generates a list of available products. Choosing books listed through Top-rated sellers on the website means you are doing business with an experienced merchant with great customer service.