In October of 1914, twenty-four riders got in position at the starting line of the first Grand Prix of Australia to take on over 140 miles of rough roadways. Much has changed in the sport over the last century, and this online buyer's guide highlights some of the top machines associated with the sport.
The past
100 years of Grand Prix
racing has brought a bounty of motorcycles to the world of Australian Grand Prix racing. While it is certainly a matter of opinion, there are 10 bikes that are currently recognised as favourites among Grand Prix motorcycle racing aficionados.
These powerful bikes are not built for everyday use, though everyday riders can acquire commercial versions and additional
motorcycle parts
to punch up the power. These Grand Prix racing bikes are robust machines, adapted for the purpose of racing and illegal for regular use on the road.
Top 10 Moto GP Racing Motorcycles
With 100 years of amazing machines to choose from, this guide sticks to a handful of winners from the past decade and lists them in alphabetical order.
1
Ducati Desmosedici
The Ducati Desmosedici originally featured an 800cc engine that earned the bike its place on this list. The current Ducati offering, the Desmosedici GP 14, offers a powerful 1000cc Liquid-cooled, V4, four-stroke DOHC engine. The bike also features an aluminium frame and a Ducati Seamless Transmission, four valves per cylinder.
---
2
Aprilia RS3 Cube
A 990cc inline 3 cylinder, four stroke engine powers this bike and drops it squarely in the Moto GHP class of grand prix motorcycle racing. When the RS3 Cube appeared the first time in 2002, it was considered the most powerful in its class at that time.
---
3
Aprilia RSA125
The RSA125 is a professional racing machine that features a 125cc Rotax two stroke engine. The bike also has a super-rigid aluminium frame and RSV Factory style crossed-spoke wheels.
---
4
Aprilia RSW250
The liquid cooled, two-stroke, V-twin, 250cc Aprilia RSW250 was manufactured from 1995 until 2002. The RSW250 featured a six speed transmission and a solid sport-bike body style.
---
5
Honda NSR 500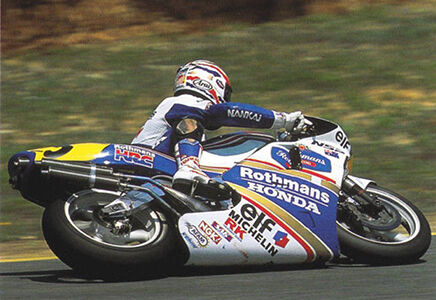 The Honda NSR500 offers a 500cc, liquid-cooled 2-stroke 90° V-4, Case Reed Valve engine. The bike's engine provides a walloping 499.5 cubic centimetres of displacement and it features a stomping 6-speed transmission.
---
6
Honda RC211V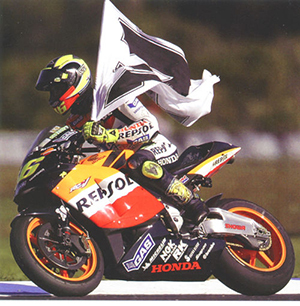 The 990cc Honda RC211V offers a winning liquid-cooled 4-stroke V-5 DOHC, 4-valve engine that kicks out an astounding 990 cubic centimetres of displacement.
---
7
KTM 125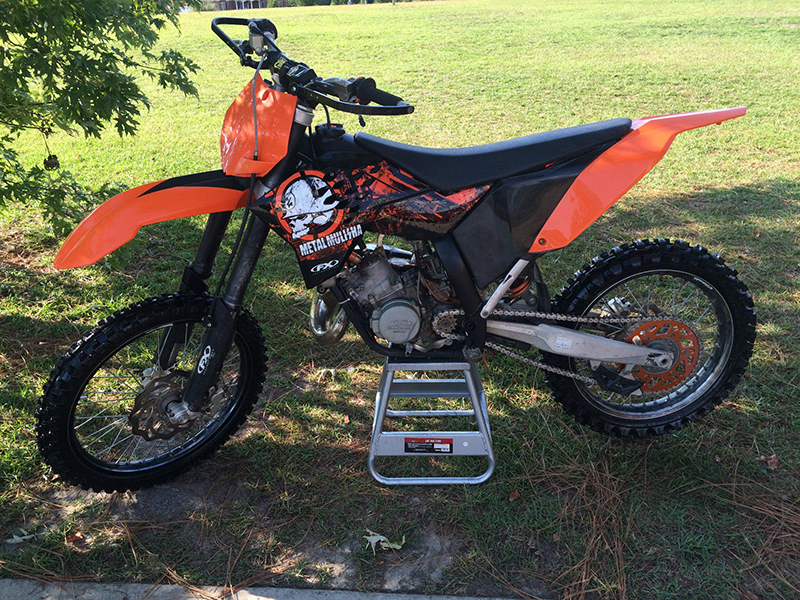 The 125cc KTM125 features a water cooled one cylinder, two stroke engine. The bike also features an ergonomically designed chrome molybdenum steel tubing frame for excellent handling and six gear transmission system.
---
8
Proton KR3
The lightweight three cylinder Proton KR3 provides its rider with power from its 500cc engine. Its lightweight frame provides agility to match the engine's power, for improved racing performance.
---
9
Suzuki RGV500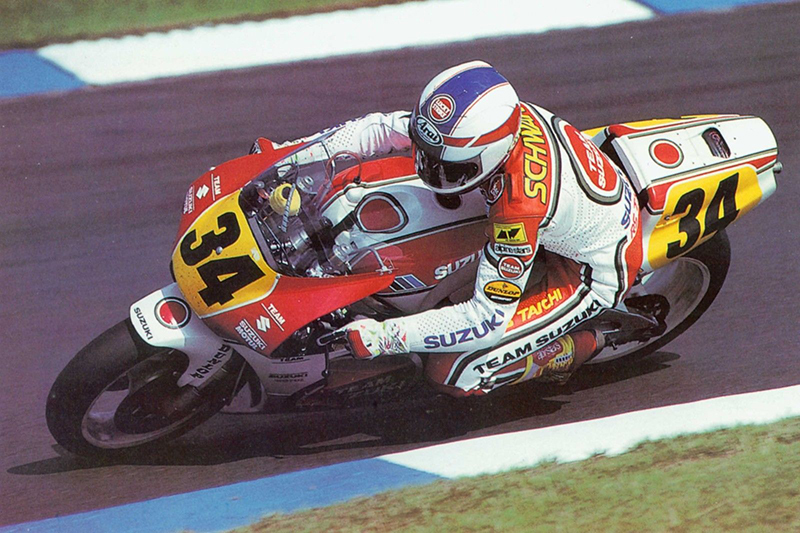 This 500cc motorcycle made the list for its big win in 1993. This machine was in production from 1986 until 2001. The bike features a two-stroke water cooled V-4 engine and six speed constant mesh transmission.
---
10
Yamaha YZR M1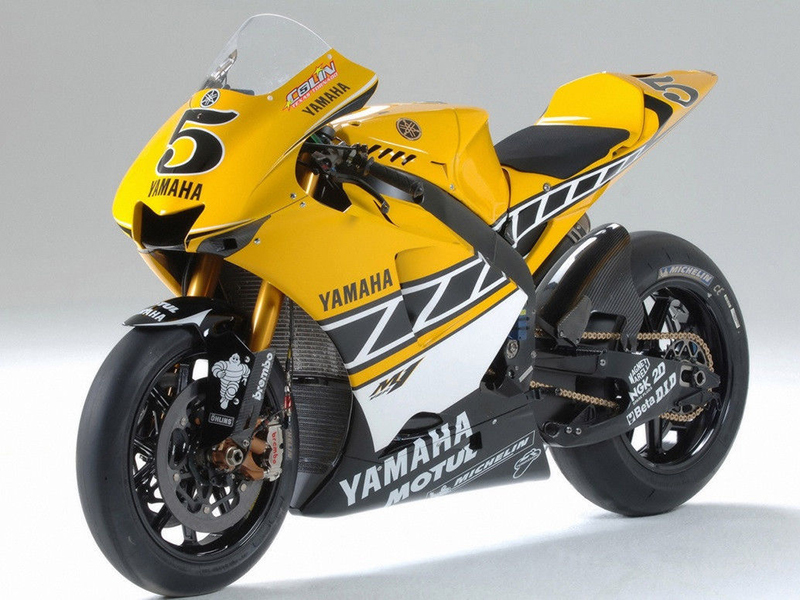 This 1000cc inline four-cylinder liquid-cooled beast unleashes 240 horsepower at the twist of a rider's wrist. The bike comes from the factory with a six-speed transmission, sporty MFR Forged Magnesium Wheels, and Bridgestone tyres.
---
Grand Prix Motorcycle Racing Categories
Grand Prix racing weight classes for these motorcycles are based on engine size (historically ranging from 50cc up to 500cc), plus a sidecar class, with current classes allowing maximum engine displacements as high as 1000cc. Current classes include Moto GP, Moto 2, and Moto 3.
Up to 800cc - 150 kg:
Moto GP class is for bikes with 801 to 1000cc and total weights of up to 160 kg.
Moto 2 class allows a combined weight of 148 kg for the rider and motorcycle.
Moto 3 class allows a combined weight of 215 kg for the motorcycle and rider.
With many of these top 10 racing motorcycles no longer in production, interested buyers should expect to find bikes in need of small repairs as well as cleaning for oxidized aluminium. New racers should also thoroughly understand safety gear requirements to help ensure a safe and fun race on any of these ten powerful racing bikes.