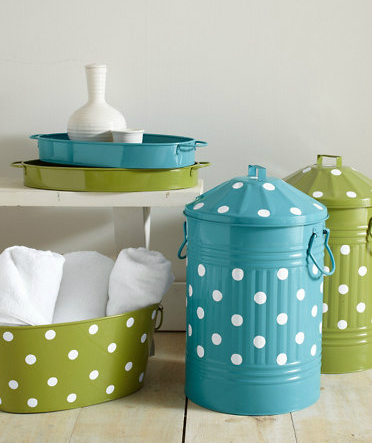 Looking for a little kitchen decorating inspiration? Warmer weather is a great time to take on a kitchen project. The nice weather makes it easier to eat and cook outdoors while the kitchen is in a state of disarray. There are many ways to decorate a kitchen, from using colour as a focus, to finding a decorating style such as country or modern, to choosing eclectic items and approaches that will leave guests talking.
Homeowners can work with what they have and find a focal point to build a complete design from, or they can start from scratch with new floors, benchtops, appliances, and cabinets. Financially, kitchen work can add up quickly so it's important to set a budget before starting in order to determine what can be changed without breaking the bank.
Whichever route is chosen for a kitchen-decorating project, here are a few ideas for giving the kitchen a makeover:
1. Benchtops

While granite has been all the rage in kitchen benchtops for the past few years, unusual materials are currently coming into fashion. Concrete is a relatively inexpensive choice that's now popular. It can be left grey or painted. Corian benchtops are also making a comeback for their sleek look and array of colours, and, of course, easy cleanup.
---
2. Cabinet Doors

Changing out cabinet doors can give a kitchen a whole new look. For a rustic room, try tongue-and-groove paneling or glass for a modern feel. Cabinet faces could be resurfaced with a veneer. A matte veneer gives a smooth and modern look that can help to balance more detailed items in a room such as an elaborate backsplash.
---
3. Backsplash

The backsplash can make a powerful accent statement in the kitchen. If possible, a window could be cut out that would provide a view, as well as natural light into the kitchen. This is a popular approach today. Tile has always been popular, but today's kitchen designers use tile to make a statement either by choosing a distinctive pattern, colour, or by the tile layout.


---
4. Handles

Don't underestimate the simple changes that can be made to give a kitchen a new look. For instance, homeowners can easily change out cabinet handles. Antique handles, brightly coloured handles, mismatched handles or even no handles are all ways to spice up the cabinets.
---
5. Floor

Tile and wood are the most popular choices for kitchen floors. However, today's eco-friendly options include bamboo and cork. Concrete is also gaining popularity because of its ability to be textured and coloured, as well as being easy on the environment. Rubber made from recycled tyres is being used today also.
---
6. Ceiling

The ceiling is often a neglected part of any room design, but the ceiling colour and texture can change the feel of a room completely. Consider painting the ceiling in an accent colour rather than plain white. Another idea gaining popularity is to install or even paint a medallion to draw attention to a light fixture or provide a focal point for the room.
---
7. Windows

Paned windows, window coverings, coloured glass or frosted glass can all be used to enhance kitchen windows. Popular today are also transom windows, to allow more light into rooms with high ceilings, and window back splashes.

---
8. Tables and Chairs

A table is often the focal point of a kitchen, so a distinctive table and chairs could provide inspiration for the rest of the room. Try choosing a bright colour and use the rest of the room to work in accents. Recycled or upcycled tables remain popular and interesting. Old desks can also be converted into dining tables, and recovered timbers can be made into tables that tell a story.
---
9. Island Benchtop

An island can break up a large room or add seating and food preparation space to a small kitchen. Newer islands are often made of stone or concrete. Wooden island benchtops provide a more classic design.

---
10. Appliances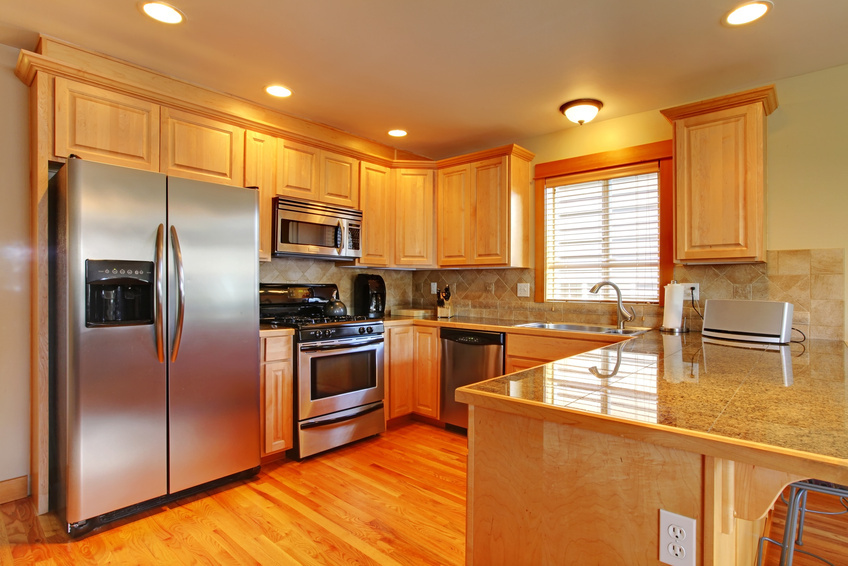 Appliances today come in a range of colours and materials. Stainless steel, while popular still, is being replaced by newer options. Hidden appliances are also popular. This is when the front surface is replaced with the same material as the surrounding cabinets, or the appliance is placed behind a cabinet door. Appliances can also be set in unpredictable, yet useful ways, such as a sunken cooktop in an island that protects those gathering around from messes.
Planning is the Key
The best way to ensure success with a kitchen remodel is to plan. Determining your budget before shopping online for deals will save lots of time and hassle.