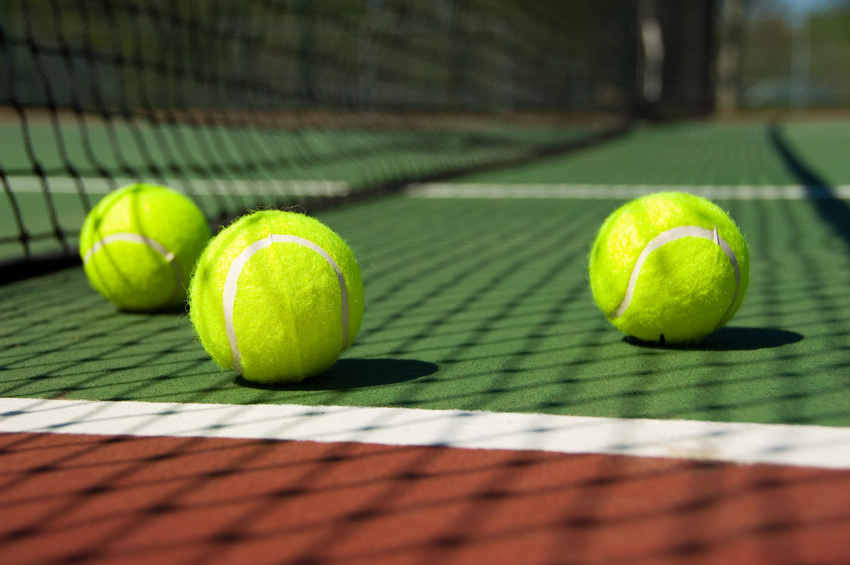 Tennis fans across Australia pulse with excitement each year when the time comes for Oz's own Grand Slam tournament, the Australian Open. This landmark tournament has provided some of the most memorable moments in tennis history. Whether getting excited for this year's tourney or just browsing for tennis gear on eBay, fans of this popular sport might enjoy taking a moment to reminisce about the Australian Open's most iconic moments.
1. The flood of 1995
Sometimes circumstances prove to be a perfect storm of trouble, or at least a perfect flood in this case. When the power failed at the finals venue in the 1995 Australian Open, the stadium's drainage system collapsed and released litres upon litres of water onto the main court. Making that year even more bizarre was the heat wave, which followed the flood, forcing the Williams sisters to take their finals showdown indoors to avoid 45-degree heat.
2. The longest match
Many matches have gone on for several hours in Grand Slam history, but no match was so demanding as the 2013 meet up between Francesca Schiavone and Svetlana Kuznetsova. The women battled for nearly five hours, making it the longest women's match in Grand Slam tennis history up to that point.
3. Sampras' breakdown and rally
Pete Sampras got some dramatic news the day before his quarterfinal matchup with Jim Courier in 1995 when his coach had a stroke due to a brain tumor. Overcome with grief, Sampras cried his way through much of the match. He pulled it together and won in the end, even turning down a kind offer from Courier to finish the match the next day.
4. McEnroe disqualified
Well-known for his temper and throwing his tennis racquet, American tennis pro John McEnroe is no stranger to being kicked off the court. It happened in a unique way, though, at the 1990 Australian Open. Apparently unaware that the tournament had changed the previous year's four-strike rule to a three-strike rule, McEnroe went a bridge too far and defaulted on his match, yelling at the ref, throwing his racquet, and even yelling at a few of the fans in the stands. He was the first player in almost 30 years to receive his walking papers.
5. Henin shakes it off
Physical injury is no surprise to a pro tennis player, but when Justine Henin was faced with severe leg cramps in her fourth round matchup with Lindsay Davenport at the 2003 Open, she was not sure she could go on. She rallied, nonetheless, and ended up defeating Davenport right after taking a short break.
6. Navratilova vs. Evert
A seemingly endless series of service breaks finally came to a close when Martina Navratilova triumphed by holding her serve in the 11th game of the fifth set against opponent Chris Evert. In several legendary face-offs between these two champs, this was perhaps the most exciting.
7. Courier takes a plunge
The result of the 1992 men's final was not that much of a surprise, with Jim Courier dominating Stefan Edberg all the way through. The celebration he took after the matchup, however, made history. Overcome by the heat and the physical challenge of the match, Courier jumped into the Yarra River with his coach. The oversight board in charge of the river had already declared it 18 times more polluted than acceptable limits for humans.
8. Nadal comforts Federer
Rafael Nadal and Roger Federer were evenly matched and highly competitive players when they met up in the 2009 finals at the Australian Open. When Nadal won, Federer broke down in exhaustion and stress. In a great display of sportsmanship, Nadal went to comfort his competitor with a hug, warming the hearts of everyone watching.
9. The Williams sisters 2003 showdown
Having the Williams sisters in a final round matchup is exciting enough, but their 2003 showdown at the Australian Open was particularly compelling since the sisters had faced off in three Grand Slam matchups already that year, with Serena taking all of them. In this setting, Venus and Serena battled valiantly in true power tennis with Venus serving a 125 mph scorcher at one point. Serena finally won after Venus executed four, last round errors.
10. Laver and Roche's broiler
Much of what is remembered about this legendary 1969 matchup has been passed down in story. While the second set consisted of 42 games played on what modern players consider demanding and vintage racquets is impressive enough, the real takeaway for many is that Laver and Roche played this extended match in 40.5 degree heat, with Laver even wearing cabbage leaves in his hat to stay cool before going on to win the semi-final.