Tennis is a wonderful because it can be a life-long sport. Whether a beginner wants to learn tennis for leisurely social play or to become a serious tournament player, the right racquet is a must. If a player can't hit the ball he won't be able to play the game. Having the right racquet is essential to keeping the ball in play. Read on to learn about the top 10 most popular
tennis racquets
for beginners.
1
Volkl VI Classic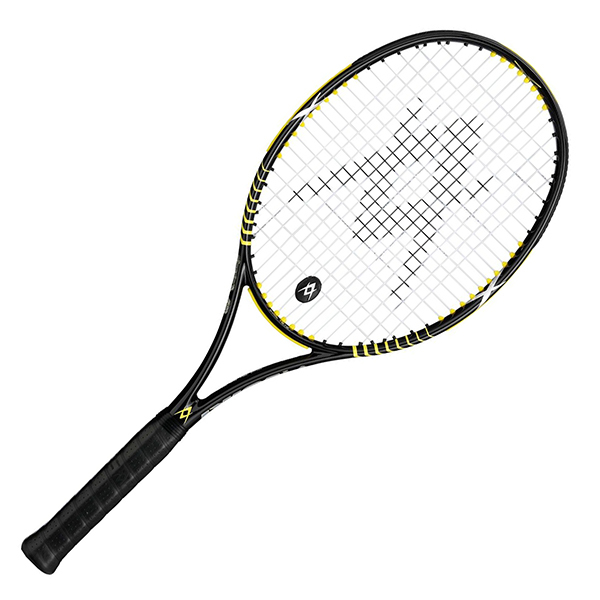 This comfortable to hold, standard length racquet has been described by some reviewers as "an extension of the arm" and an "arm saver." Its dual dampening grip significantly reduces shock and vibration to prevent arm strain. The 259 cm head offers a generous hitting surface and plenty of power to propel the ball.
---
2
Head Liquidmetal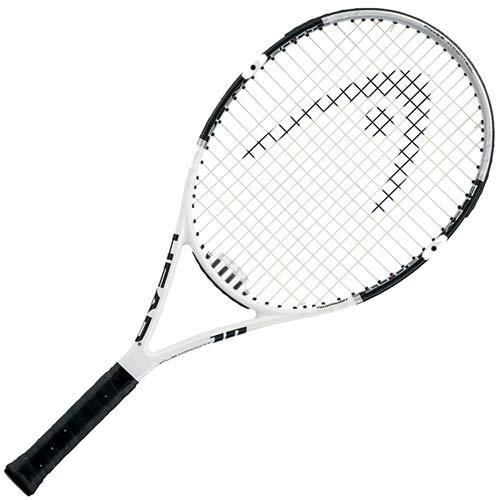 Beginners will appreciate this racquet's Total Sweetspot Construction, which maximizes the sweet spot zone across the racquet's 284 cm head and gives a player both power and control. No Shox dampening system minimizes vibrations and Hydro Control grip system wicks away moisture that often develops between the player's palm and racquet handle.
---
3
Head Ti S6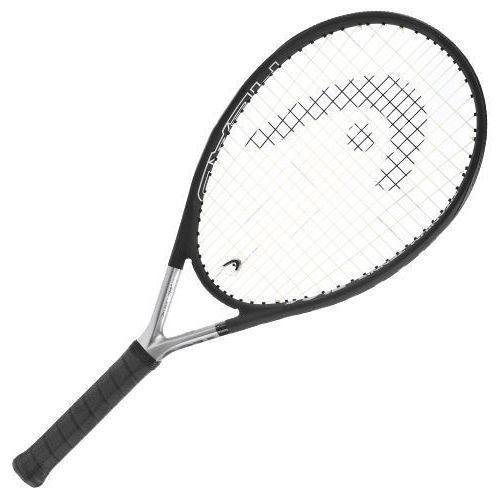 Players will appreciate the extremely lightweight construction of this titanium racquet. Weighing just 252 grams, beginners will have outstanding control and will benefit from the 292 cm head and large sweet spot. This racquet is well suited for players whose stroke styles are compact to medium, and who want to maximize ball spin.
---
4
Dunlop 700G
Players still trying to decide if they prefer fast-paced net play or more solid baseline play will appreciate the versatility of this responsive racquet. The 279 cm head maximizes ball contact and still allows for solid control. The 300 gram weight (with strings) is ideal for players just starting out and developing forearm strength. The 700G delivers reliable topspin, backspin, slice, and flat shots.
---
5
Wilson (K) Zen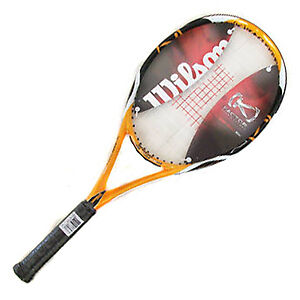 Ideal for beginners with plans to advance to competitive play, the versatile (K) Zen combines comfort and easy maneuverability with maximum power-shot potential. Constructed of 70% Karophite and 30% graphite, the racquet weighs about 280 grams. The 261 cm head size and 69.21 cm length delivers accurate serves as well as strong strokes from the back court.
---
6
Wilson Federer Signature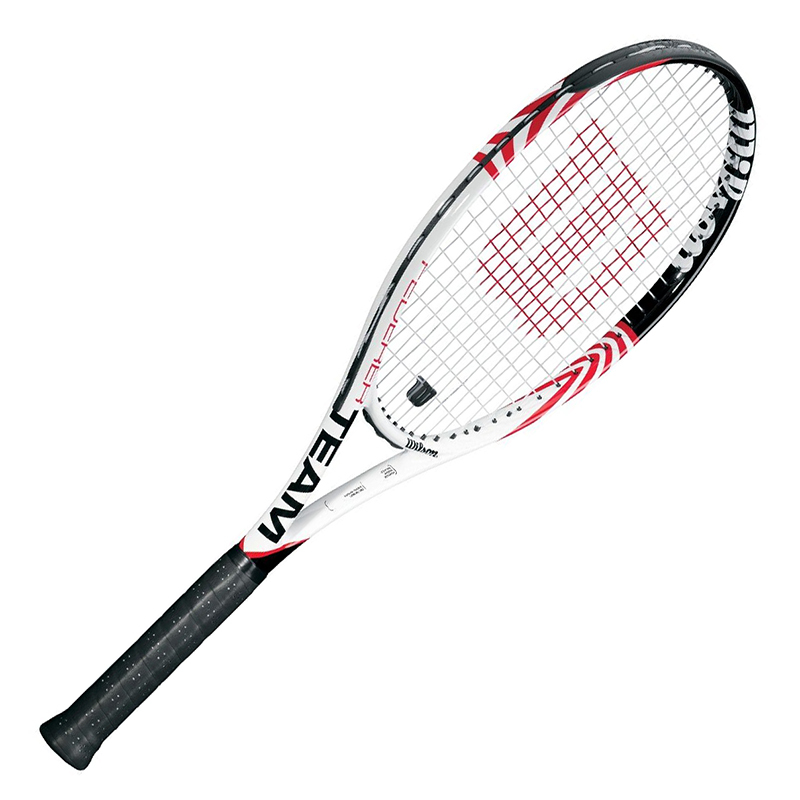 Featuring a stable, lightweight titanium alloy frame and 279 cm head, this beginner's racquet is available with 10.8- , 11.12-, and 11.4-cm grip sizes to fit players of all ages and sizes. The racquet boasts a micro-light handle that makes it extremely maneuverable for players still working on perfecting their stroke formation.
---
7
Prince Triple Threat Warrior
For beginners who favor net play and/or doubles games, this racquet delivers outstanding slice and spin potential, as well as strong approach shots and serves. The racquet's 68 cm length, and 23-mm beam width balance out its smaller (256 cm) head size. What players will notice is an abundance of control to deliver precise shots.
---
8
Babolat Drive Max 105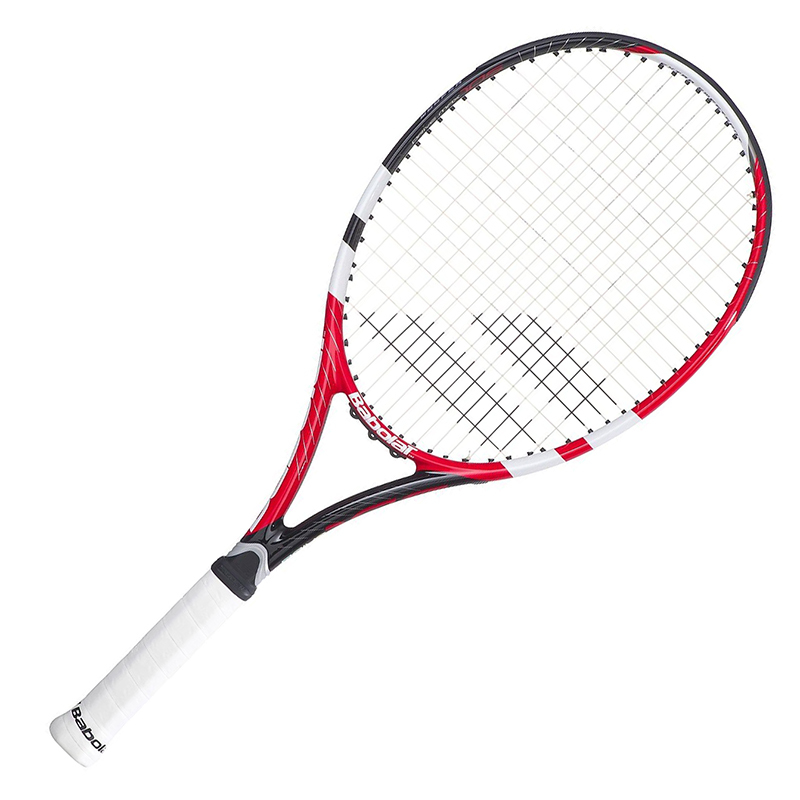 Beginners with moderate strokes will appreciate the added length (68.5 cm), large head size (266.7 cm), and relatively lightweight (275 grams with strings) of this graphite racquet. Babolat's Cortex vibration filter dampens shock from handle through throat to offer players better control and enhanced ability to feel the ball. All in all, this is a forgiving, comfortable racquet designed to build confidence and skill in new players.
---
9
Yonex VCore Xi 100 Lite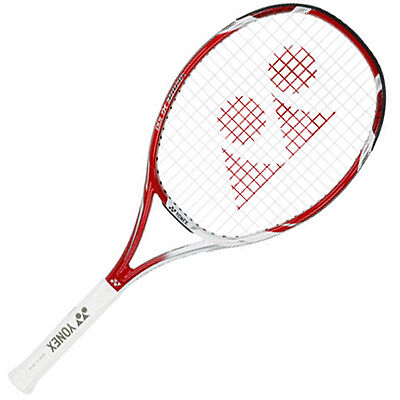 This racquet is ideal for beginners who are intent on improving by developing longer, more proficient strokes. The isometric design expands the sweet spot and minimizes frame vibration. The racquet delivers outstanding control but also boasts a forgiving 254 cm head that will help beginners maximize shot completion. Response is crisp and perfect for players who are beginning to develop their spin technique.
---
10
Head Graphene Extreme Lite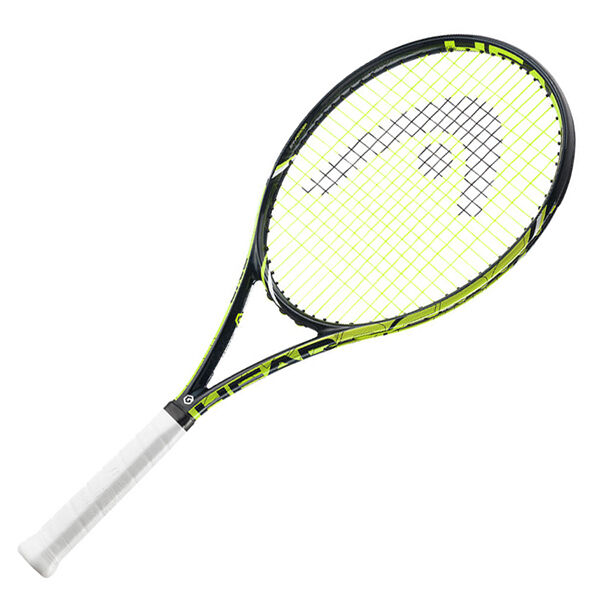 Weighing in at just 265 grams and boasting a 645 square cm head, this racquet delivers maximum power with minimum effort. Graphene construction allows for optimal weight distribution from the racquet's shaft to tip, giving even novices the power to deliver punishing full-court strokes. This will give every player more confidence in their game.
---
Even Australian Open champions started their tennis careers as beginners. Novice players who choose the right racquet and put in the effort can improve their game sooner rather than later.