Since its debut back in 2004, the
Nintendo DS
handheld video game consoles have ranked among the most popular gaming devices in the world. The Nintendo DS family boasts a library of thousands of games. Before you go to the store or an online retailer to buy a
DS game
, check out this list of 10 popular and well-received DS games.
1
"Legend of Zelda: Ocarina of Time 3D"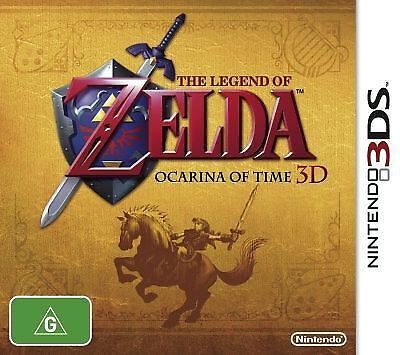 Among all the "Zelda" games, 1998's "Ocarina of Time" for Nintendo 64 received perhaps the most praise. It arrived for the 3DS in 2011, instantly winning acclaim equal to the original. With updated 3D graphics, the fan-favourite "Master Quest" alternate version, and a new "Boss Challenge" mode, this version of "Ocarina of Time" has everything a fantasy RPG fan could desire.
---
2
"Pokemon X & Y"
The latest instalment of the famous Pokemon franchise from the Game Freak developers left fans breathless when it was released in 2013. Taking advantage of the stunning three-dimensional graphics in the Nintendo 3DS screen, the linked games introduce players to a new realm of the Pokemon world, modeled after France and populated with hundreds of original monsters to catch. When not training their magical pets, players can relax with the adorable Pokemon-Amie mini-game feature, which allows trainers to pet and play with their monsters.
---
3
"Mario Party DS"
Another beloved Nintendo franchise, "Mario Party" is the perfect game to play with two or three other friends who own their own Nintendo DS system. Players take control of one of eight characters in the classic Mario franchise and compete to win an intricate and ever-changing board game over the system's wireless connection. The DS version includes more than 70 mini-games never before seen in previous instalments.
---
4
"Bravely Default"
Square Enix, makers of the revered "Final Fantasy" series of role-playing games, went out on a limb for this 2012 offering. Although similar in many ways to the "Final Fantasy" games, "Bravely Default" features much more voice acting than any other handheld game, and it utilises modern augmented-reality technology to make the characters pop out of the game and onto your desk.
---
5
"999: 9 Hours, 9 Persons, 9 Doors"
Fans of the "Saw" movie franchise will appreciate this dark mystery game. Kidnapped and forced to play the bizarre Nonary Game, college student Junpei and eight others must escape a strange cruise ship by solving complex puzzles. The "999" game features a twisted plot line with six possible outcomes depending on players' decisions.
---
6
"Professor Layton and the Curious Village"
If you prefer puzzle games with plenty of mystery, the "Professor Layton" series is the perfect solution. This game is first in the franchise that won critical acclaim for its marriage of the puzzle and adventure game genres. There isn't much in the way of replay value, but gamers can get this and other "Professor Layton" games at a cheap price - and there are lots of them.
---
7
"Kirby: Canvas Curse"
"Canvas Curse" stars the lovable pink ball named Kirby, who must defeat the evil witch Drawcia with a magic paintbrush. Drawing on a touch screen with a stylus might seem normal now, but its application in a "Kirby" game reinvigorated the genre back in 2004, securing "Canvas Curse" a spot as one of the first essential Nintendo DS titles.
---
8
"The World Ends With You"
Many role-playing games are set in wondrous worlds of magic and fantasy, but "The World Ends With You" takes a more modern-day approach for gamers who want a realistic experience. The game takes advantage of the DS's microphone and touch screen to create an incredibly immersive combat system. Players must use both screens at once, master stylus gestures and audio commands to win.
---
9
"Scribblenauts Unmasked"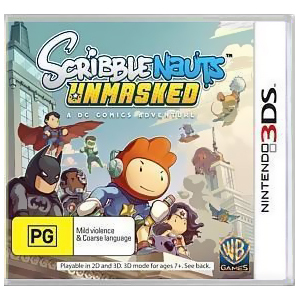 Comic book fans have long felt disappointed in the quality of superhero games, but the new DC Comics' partnership with 5th Cell developers has created one of the best puzzle games ever. Players participate as Maxwell, who uses his magic notebook to bring any word to life and, in this version, to summon any character in the DC Universe, from Superman to Matter-Eater Lad.
---
10
"Animal Crossing: New Leaf"
Possibly the most adorable simulation game ever, "New Leaf" puts players in charge of their own town, populated by cute, anthropomorphic animals. There's no real plot, but "New Leaf" provides a great way to kick back and just spend some time fishing - on the 3DS touch screen, of course.
---
Conclusion
Whether you're searching for the perfect gift for a gamer or just need a new game for yourself, you can't go wrong with any of these games. Once you've bought your own
Nintendo DS or 3DS
, look out for more game titles coming soon.