For those interested in
running shoe
s for comfort and stability,
ASICS
are a good choice. These shoes not only keep runners comfortable, but also help them achieve success when heading up the trails for the day. Because there are many styles of running shoes available, a runner should review the top options before making a purchase.
Top-Rated ASICS
Trying to find the right fit in a running shoe is often confusing. Consumers who know what brand they want must then try to find the correct running shoe in that brand. Sometimes it is easier to look at a series of shoes or the top-rated shoes to get a better idea of what options are available.
1
Gel Nimbus 16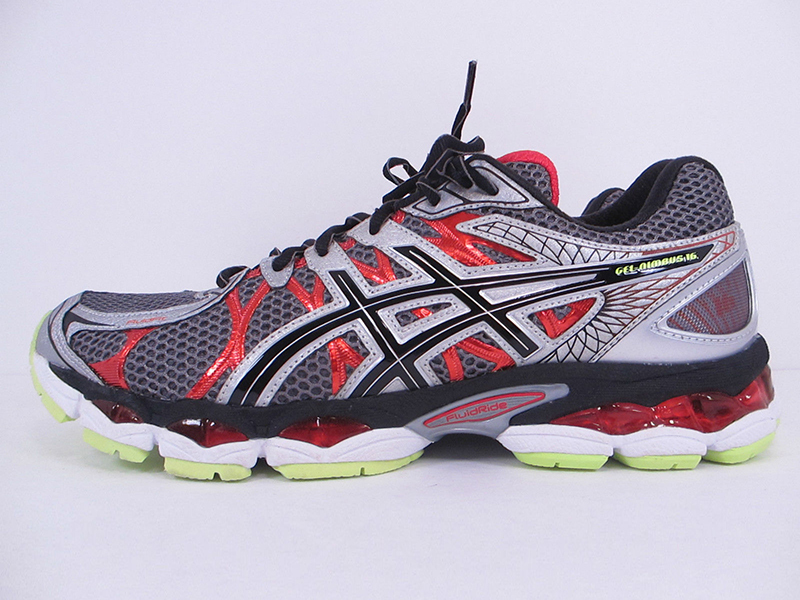 When looking for a truly ultimate running experience, the Gel Nimbus 16 ASICS running shoe is a great choice to look at. Offering the right fit, comfort, protection, and style all rolled into one shoe for a variety of terrains, these shoes are a perfect combination of features. These shoes create the best running experience possible and are great for distance running as well.
---
2
Gel-Kayano 20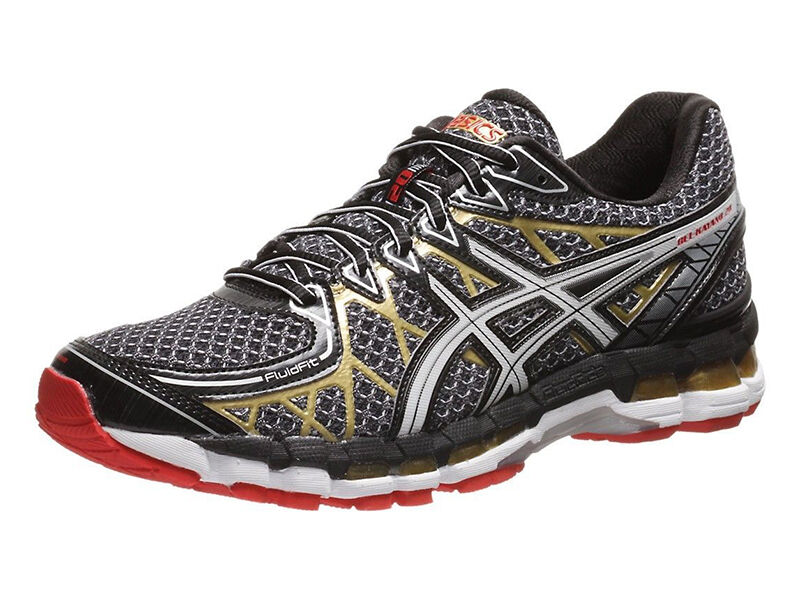 The Gel-Kayano turns 20 years old and celebrates its anniversary in great style by providing top-of-the-line updates to both the upper and midsole. It starts with the new FluidFit upper and the FluidFit midsole. These updates provide comfort, style, and protection for long distance running. With the FluidFit upper and the FluidFit midsole, these shoes are 20 years ahead of their time.
---
3
Cumulus 16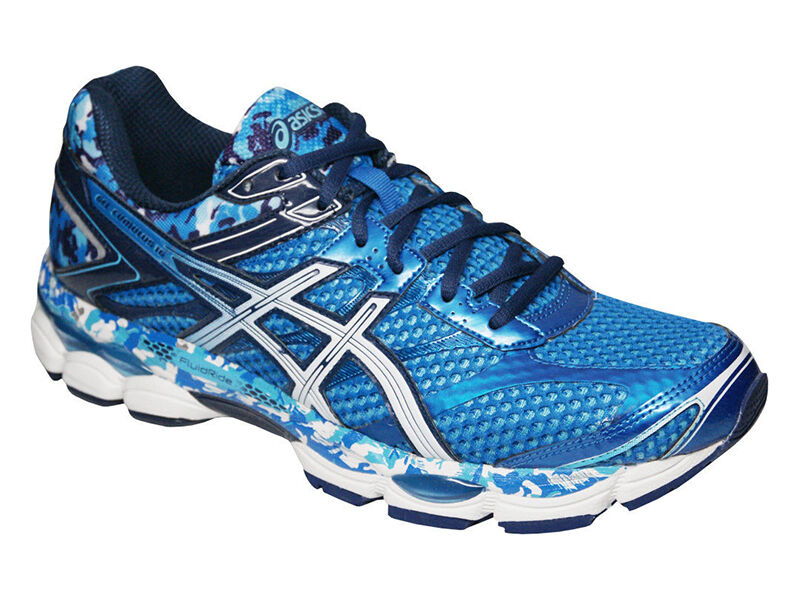 These shoes are perfect for those who are looking for a soft cushion and long distance running shoe. When going for a longer run, comfort is essential to avoid having to stop to readjust the shoes. Although these running shoes are expensive, they are worth the higher price tag to experience a comfortable run. Running is a very important part of many people's lives, and being comfortable as well as having stability are the top things a dedicated runner looks for in a running shoe.
---
4
Super J33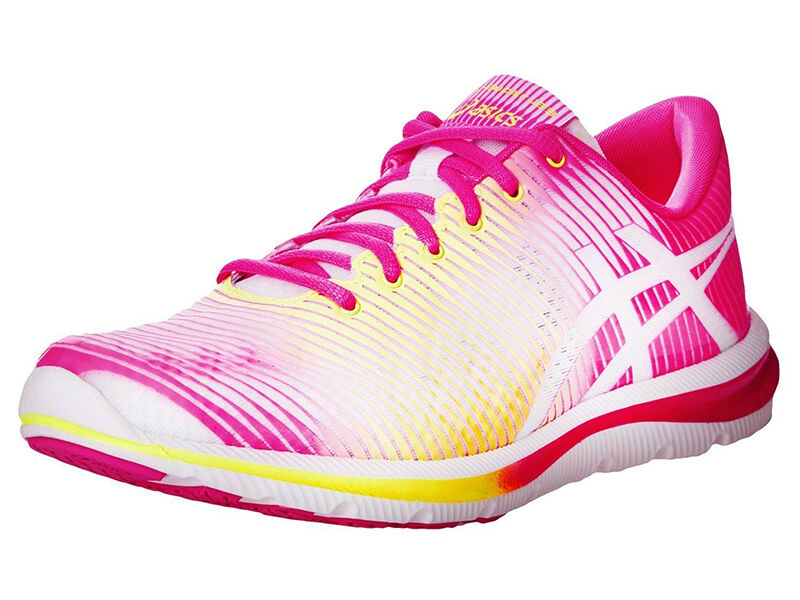 The ASICS Super J33 is lightweight and has a unique toebox fit. This type of shoe is especially good for the over pronator who wants to try faster and lighter shoes for a superior run. The upper of these shoes is seamless, and they have a firm cushion and a fluid axis. They not only provide comfort for a good run, they also provide the stability a runner needs to get the job done right. These are 6mm drop running shoes, making them great for lightweight runners.
---
5
Gel-DS Trainer 19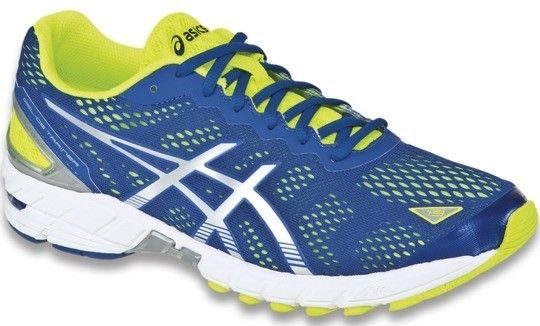 The ASICS Gel-DS Trainer 19 are lightweight, provide protection for pronation, and great looking all at the same time. These shoes provide everything a runner needs to feel comfortable and stable while running. They make a runner feel naturally pushed forward when running, taking away the forced feeling that many other running shoes offer. This shoe is a fast, lightweight shoe that fits true to size.
---
User Ratings
When shopping for the perfect ASICS running shoe, looking at user ratings and price ranges helps with the decision. Of course, not all consumers have the same experience with a particular shoe, but the higher ratings a shoe has, the more likely the shoe performs as advertised.
| | |
| --- | --- |
| Shoe Style | Rating by Users |
| Gel Nimbus 16 | 4.5/5 stars for men, 4/5 stars for women |
| Gel Kayano 20 | 4.5/5 stars for men and women |
| Cumulus 16 | 4.5/5 stars for men, 4/5 stars for women |
| Super J33 | No rating for men, 5/5 stars for women |
| Gel DS-Trainer 19 | 4.5/5 stars for men, 4 stars for women |
The user ratings of these ASICS running shoes provide an idea of both features and value. When searching for the right running shoe, consumers utilising user ratings have a good place to start their search.
How to Buy ASICS Running Shoes on eBay
Reliable sellers on
eBay
offer a wide selection of ASICS running shoes for both men and women. Simply use the search bar available on any eBay page to search for your preferred pair of running shoes. You can also shop by size, shoe type, colour, and condition of the shoe to get the best results for your shopping experience. ASICS running shoes provide shoppers with a variety of options, making this a great brand to trust to provide the best running experience. Being a runner means having the best type of shoe available for both comfort and style.