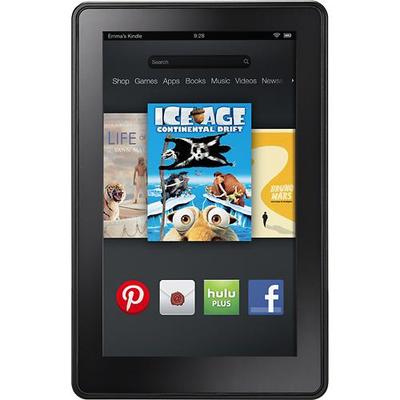 E-Readers are fantastic for reading a large range of your favourite books on one handy device that can be taken anywhere. As with most electronic devices there are a good range of accessories to make sure you can read your book in comfort and without causing any damage to the e-reader. eBay have a large range of fantastic e-reader accessories and all of them can be found within the Electronics section.
The Top 5 E-Reader Accessories
E-Readers can come in all shapes and sizes and have many different accessories which can be used. So whether you have a Kindle, Nook or iPad, the top 5 e-reader accessories available on eBay are:
1. E-Reader Reading Light
Sometimes you might find yourself in a place where there is little or no light but really want to get to the next chapter. E-Reader Reading Lights are an innovative way of reading in the darkest of lights. The reading lights can clip to the side of the E-Reader and will have a movable 'neck' which allows you to position the light perfectly for the optimal amount of light and minimal glare.
2. E-Reader Charger
E-Reader chargers are an absolute essential when it comes to reading on the go. Generally most E-Readers will have a good battery life but it is always recommended to keep a charger with you just in case the battery dies just before a long train journey or flight. E-Reader chargers can come in the form of in-car chargers, wall chargers and USB chargers. Wall chargers and in-car chargers will generally charge the device quicker, but the USB is great for charging and downloading new books as well.
3. E-Reader Case
E-Reader cases are very compact and sleek in design and are great for protecting the E-reader from being damaged by accidently dropping the device or scratching it. The case will be sturdy but also be soft to the touch and available in a range of designs and colours to suit the tastes of anyone. E-Reader cases can come in the form of a book-like jacket so it easily fits into a small handbag or carry case or they can come in an open-faced form which only protects the edges of the device and not the screen. Be sure to choose wisely if there is a good chance you might scratch the screen during use.
4. E-Reader Screen Protector
E-Readers can be quite a pricey investment and a year's worth of entertainment could rely on the device. With this in mind, it is important to keep the e-reader in top condition. Screen protectors are the answer if you want to avoid getting little scratches and scrapes on the reader which can affect visibility. Screen protectors are thin layers of plastic which stick to the screen of the reader with ease and provide protection from any small scratches. They can be used in conjunction with a case for optimal protection.
5. E-Reader Cleaning and Protection Fluid
E-Reader cleaning and protection fluid is great for protecting any touchscreen reader from dirt, fingerprints and daily use. The coating allows the user to use the reader with next to no resistance and will help to keep the device looking new for longer.
This great range of E-Reader accessories is readily available to bid on and buy in the Electronics section on eBay.
How to Buy E-Reader Accessories on eBay
Find a whole range of E-Reader accessories on eBay by clicking on the All Categories button on the eBay homepage. Then click on the Electronics section to start searching for E-Reader Accessories by clicking on the filters on the left hand side. From here, the selection of e-reader accessories can be further narrowed by type, brand, condition, or price range.
The products mentioned in this guide can be bought in the following ways:
Bidding - Just like buying in a real life auction, bid for e-reader accessories with your best offer for that item. You can increase offers at any time until the listing has finished. The bidder with the highest offer will then be the owner of the accessory after they have paid for the product.
'Buy it Now'- Find the accessory you want and buy it at a 'Buy it Now' price. Searches can be filtered by auction and 'Buy it Now' posts in the search results page on the left hand side of the page.
Look out for the latest deals on E-Reader accessories by checking in the 'Electronics' section where some fantastic discounts are to be found, along with free postage costs.
Conclusion
E-Readers are a brilliant way of reading thousands of books on one handy, easy to use device and the range of accessories available on eBay is outstanding. All of the accessories mentioned in this guide are great for keeping the Kindle, Nook or iPad in tip top condition and make reading in all lights a breeze. All of the E-Readers and E-Reader accessories mentioned in this guide are available to bid on and buy in the Electronics section on eBay.