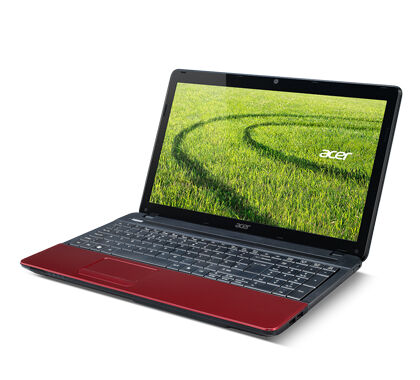 A variety of Acer laptops are available which can meet the needs of different users, whether they are looking to play the latest games or simply surf the web and watch movies. Acer laptops can also offer a range of features, including a diverse array of connectivity options, or touch screens. Whatever a user's needs, an Acer laptop can be found to suit, and a wide range of laptops can be found on eBay.
Key Features to Look for in an Acer Laptop
The features which a user needs will depend on how they intend to use their laptop.
· For those looking for a gaming laptop, or a desktop replacement, size and weight are less important. More powerful components, such as the processor and graphics card, can be found in these laptops, along with a larger display.
· Alternatively, those looking for a portable notebook or ultrabook will be looking for a slim chassis and light weight, along with a good battery life.
· Some Acer laptops are also available with a touch screen, offering another way of interacting with media.
· Connectivity options should also be considered. HMDI or VGA ports allow the use of external displays, while Bluetooth enables the laptop to be paired with compatible devices, such as headsets.
Top 5 Acer Laptops
1. Acer Aspire S5
· A solid state offering 128GB to 256GB of storage ensures fast load and boot times, while an Intel i5 or i7 processor is capable of running a range of applications, though this laptop is less suited to running games.
· The 'MagicFlip' system hides connectivity ports behind motorised doors, giving the laptop a smooth profile when not in use, and helping to protect the ports.
· Also on offer is a high speed Thunderbolt connection port, enabling the connection of a range of external devices and displays.
2. Acer C7 Chromebook
· This laptop is affordable and highly portable, with a spacious 320GB hard drive.
· Most of the user files are not stored locally, but in a cloud storage service.
· The OS gives users access to a wide range of apps available on the Google Play store.
3. Acer Iconia W510
· A solid state hard drive with 32GB or 64GB of storage offers fast boot and load times.
· This device is ideal for basic uses such as surfing the web or watching media playback.
· 18 hours of battery life make it perfectly suited for those looking for portability.
· The keyboard can be turned into a stand, and enables effective typing when needed.
4. Acer Aspire M3
· The M3 is a gaming laptop which features powerful hardware in a relatively portable chassis.
· An Intel Core i7-2637M processor and an Nvidia GeForce GT 640M graphics card ensure this laptop can run a range of intensive applications as well as some modern games.
· The 256GB solid state drive ensures fast boot and load times, though not as much space for games and media as some other models of laptop.
· The Aspire M3 also offers up to 8 hours of battery life when used for less intensive programs, such as surfing the web.
5. Acer Aspire V5-571 Touch
· The Aspire V5-571 Touch laptop features a touch screen and the Windows 8 operating system.
· 6GB of RAM and an Intel Core i3 or i5 processor ensures most tasks and programs run quickly and smoothly, though this laptop is not suited for running more intense games.
· 500GB of hard drive capacity offer plenty of space for storing video and music files.
How to Buy an Acer Laptop on eBay
A wide range of Acer laptops, as well as other laptops and accessories, can be found on eBay.
· Acer laptops can be found under theAcer category of theLaptops, Notebooks section, in Computers.
· Laptops can be arranged by categories such as RAM, hard drive capacity, price and condition.
· Key information about a laptop, such as any included accessories, will often be displayed in the item listing, making it easy to see if a laptop meets any specific requirements.
· More detailed information about a laptop can be viewed on the item page. This includes information about the seller, such as item reviews and feedback ratings, which helps to ensure that a purchase can be made with confidence.
· If looking for a specific model of laptop, it may be easier to use the eBay search function which can found at the top of every page. Entering keywords will return relevant results from across the site, or from within a specific category.
· Look out for any deals on Acer laptops which may be available in the Computers category.
Conclusion
Acer laptops are available to suit the needs of a wide range of users, whether looking for a portable laptop-tablet hybrid, or a powerful laptop which can run a variety of games. Popular Acer laptops include the C7 Chromebook, which is based around internet use, and the Aspire S5, which features the unique 'MagicFlip' system. A wide range of laptops and accessories can be found on eBay.