ASUS has quickly become one of the biggest names in computing, and while many will argue over which manufacturer is the best, there's no doubt that ASUS carries numerous computers that are simply a joy to work with. From the business professional to the avid gamer, the following notebooks and ultrabooks are amongst the best ASUS has to offer.
1
ASUS Zenbook UX305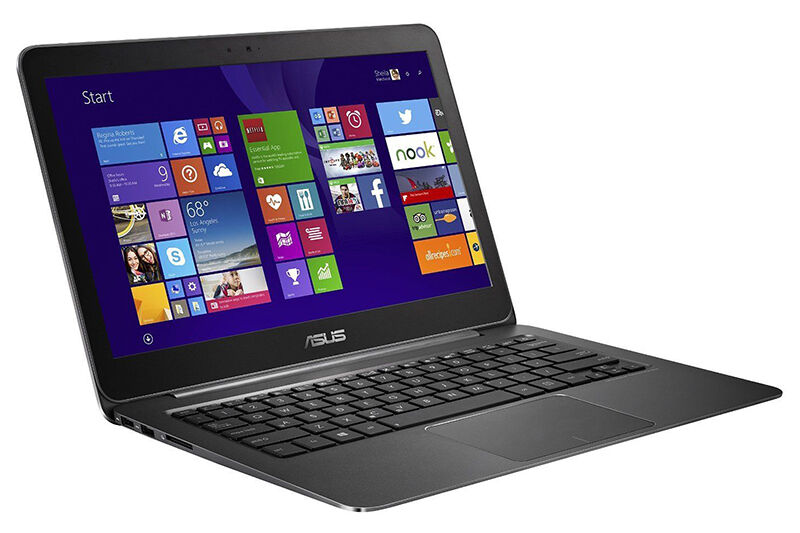 The ASUS Zenbook UX305 comes equipped with a variety of specifications that often leaves computer geeks drooling, especially considering its low price. Packed with 256GB SSD, an Intel Core M CPU and a full 8GB of RAM, which is more than enough for most people, this ultrabook has everything a person could possibly need in a laptop.
Some people compare the Zenbook to the Dell XPS 13, but on top of sporting several of the same features, the Zenbook is also thinner than its Dell-manufactured counterpart. The keyboard is well-spaced, and the laptop's stereo speakers were designed in collaboration with Bang & Olufsen. All in all, this is a great ultrabook at around $900 AUD.
---
2
ASUS VivoBook S400CA-UH51
With a manufacturer's suggested price of about $900 AUD, the VivoBook S400CA-UH51 is actually one of the more affordable high-tech laptops out there. With a 500GB hard drive, 4GB of RAM, Intel HD Graphics 4000 and an Intel Core i5-3317U processor -- 3rd generation no less -- the VivoBook is already impressive. Fortunately, it doesn't stop there.
Many ultrabook manufacturers found working with the Windows 8 touchscreen capability difficult, but ASUS quickly became one of the first to make it simple. This means that, in addition to all of the previously mentioned specs, the VivoBook also has touchscreen technology. It doesn't get much better than that.
---
3
ASUS ROG G751JY-DH72X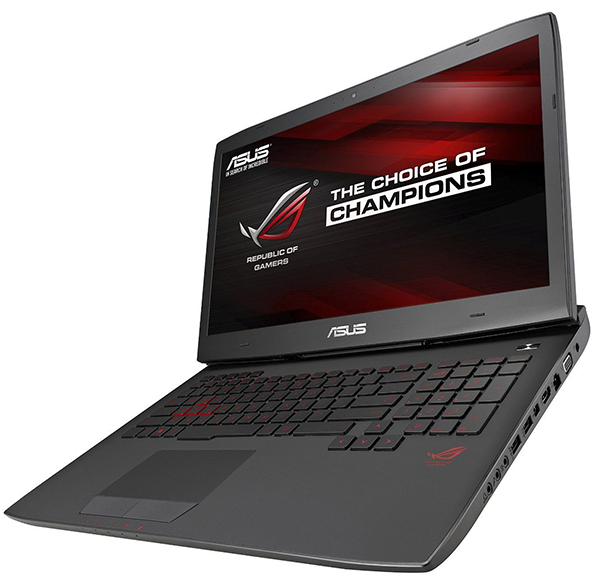 When it comes to electronics, gamers are often on the forefront of emerging technology. This is likely why so many have opted for this ASUS ROG notebook. On top of having 512GB of SSD and an impressive 1TB hard drive, the machine also comes equipped with 32GB of RAM. Gamers will know that this is amazing, but to put it into perspective for others, many laptops only come with 2GB.
The display on this ultimate gaming tool is 43 cm, and it provides 1920 x 1080 resolution. Amazingly enough, it's also available at a great price. While some might not see $3,500 AUD as a great price, most avid gamer will consider it a steal. At this cost, though, it might be good to invest in a few laptop replacement parts rather than replacing the entire machine.
---
4
ASUS Zenbook UX303LN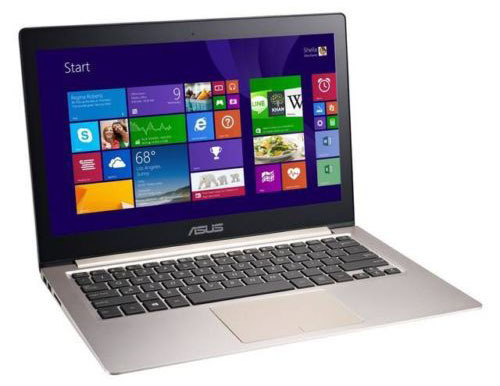 The ASUS ROG has what many would consider an excessive amount of RAM, but the Zenbook UX303LN has 12GB of RAM - perfect for what most gamers need. It's only 33 cm, so it's basically a mini laptop. Even at this small size, though, it features a Nvidia GT 840M graphics chip and an Intel Core i7-5500U processor.
While many gamers will opt to use this notebook, the average user will enjoy it as well. The aforementioned specifications combine with several ports, a good trackpad and keyboard, and a system that's very friendly to future upgrades.
---
5
ASUS EeeBook X205TA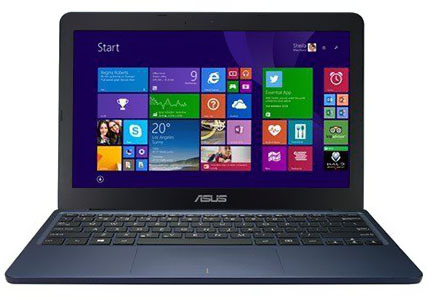 This ultra-sleek notebook can go longer than 12 hours after a single charge, a figure that undoubtedly puts many electronics gadgets, including some smartphones, to shame. In addition to this, the laptop, at 28 cm, is easily portable, and with 32GB of flash storage and 2GB of RAM, the Eeebook X205TA is more than enough for typical computer users.
Then comes the price. It's possible to find this little piece of computing greatness for right around $250 AUD. This is obviously much lower than many other laptops out there, and when you consider that this computer comes with 1TB of free cloud storage for a year, it's even hard for people who don't need a computer to not buy this one.
There are undoubtedly computers out there on par or even better than ASUS notebooks and ultrabooks, but most individuals are hard-pressed to find the same amount of quality for such low prices. Current ASUS models provide everything that any computer user could need, and it's exciting to wait and see what they'll be coming out with next.
---