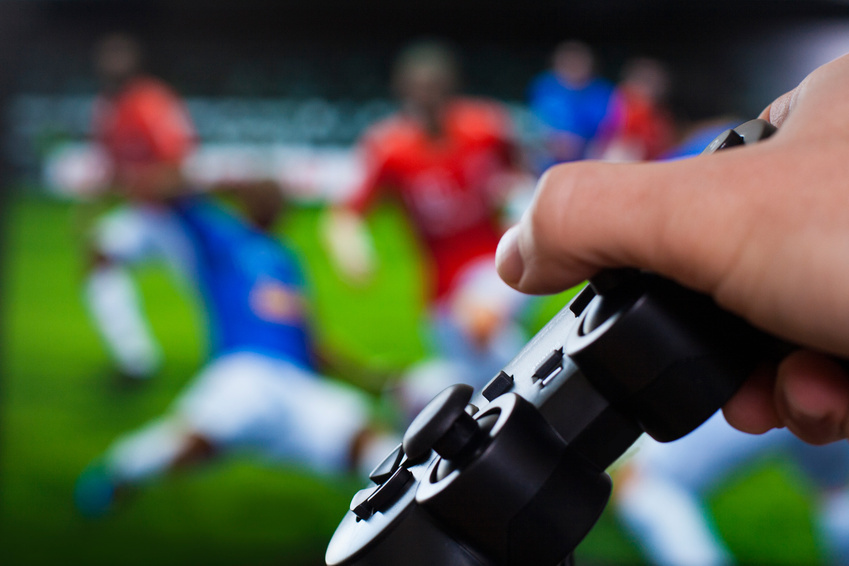 Games naturally bring people together for good-natured fun, so it is no surprise that gaming get-togethers are pulsing with energy and filled with colourful characters. From chess to LARP, pinball to PlayStation, Australia has a robust society of gamers, and the country plays hosts many vibrant gaming conventions every year. The top five Australian gaming conventions draw tens of thousands of aficionados annually from across the nation and internationally as well.
1. Supanova Pop Culture Expo
Supanova is a multi-genre convention that celebrates gaming as well as comic books, science fiction, collectibles, and other pop culture phenomena. The convention occurs annually in several cities around Australia, including Sydney, Melbourne, the Gold Coast, Adelaide, Perth, and Brisbane. Attendance at Supanova events in each city has climbed year after year, adding up to a total of over 160,000 attendants per year.
World Cyber Games
In 2015, the Supanova Expo event in Sydney is the host of Australia's chapter of the World Cyber Games, which Supanova describes as "the world's largest gaming competition". Players compete at "FIFA" and "Asphalt 5" video games, and the top seven finalists pass on to the international finals held in Los Angeles later in the year. The grand prize is a six-figure payout.
Celeb sightings
Various Supanova events around the country have attracted a long list of high-profile celebrities from fantasy and pop culture, including Stan Lee of Marvel Comics as well as several stars from "The Lord of the Rings" movies, HBO series "Game of Thrones", AMC series "The Walking Dead", and more.
2. EB Games Expo
The EB Games Expo is Australia's largest gaming-only event, with attendance regularly topping out at the tens of thousands. Also known as the EB Expo, or simply EBX, the convention drew over 38,000 fans in 2013. Held on the Sydney Showground, the convention hosts competitions and showcases new products from dozens of gaming-related exhibitors, including
Nintendo
Activision
Alienware
Microsoft
Warner Brothers Games
Ubisoft
EBX restricts some of the games on display to those over 15 or 18 years of age depending on the game's maturity rating. Bring the little ones on Family Day, and visit the Family Zone, which offers face painting, magicians, caricature artists, and a play area for kids at no additional cost.
Special events
The EB Games Expo also offers live presentations, product reveals, and performances from the industry's leaders. Other annual events include a cosplay contest, laser skirmish area, and a "Robot Wars" arena where handmade bots battle head to head.
3. Penny Arcade Expo
The Penny Arcade Expo (PAX) is an ongoing series of gaming conventions held each year at the Melbourne Convention and Exhibition Centre and in several U.S. cities. This massively popular celebration of gaming culture began in the U.S. in 2004 and spread to Australia for the first time in 2013.
Features and events
PAX offers something for gamers of all stripes. A handheld lounge caters to portable game lovers. The tabletop area is for board game battles. Tackle true computer games in the PC area, and visit the console free-play area to try hundreds of different games. There is also the Omegathon tournament held over the three-day event, culminating in a final round where contestants play a game that is kept secret until the last minute. It could be a game from the 1980s, a giant toy-retrieving claw machine, or even a sleek, brand-new release.
4. AVCon
The Adelaide Anime and Video Games Convention (AVCon) takes place each year at the Adelaide Convention Centre. In 2012, attendance climbed to over 17,000. This convention focuses on Japanese animation and video games, with attendees partaking in cosplay, gaming tournaments, and more. Many anime and gaming-related vendors set up stalls to display their wares and engage with fans.
5. Arcanacon
One of the longest running Australian gaming conventions, Arcanacon focuses on role-playing games, with activities geared to beginners as well as advanced gamers. Based in Victoria, the games-fest has occurred every January since 1983. Tournaments, team games, and other events are based around board games, card games, LARP (live action role playing), and more.
How to buy games on eBay
Shop on eBay for a vast inventory of games, gaming accessories, and even convention memorabilia and swag. Simply type what you want into the search bar located on any page. Read the item description for details on a product's condition, included pieces, edition, and other pertinent information. Examine any photos for a sense of style and colour. Check the seller's feedback scores and ratings prior committing to a purchase, and then let the games begin.