Gardeners must possess a fair amount of patience and knowledge to cultivate a thriving garden, and having the right
tools
on hand is essential. Choosing the right garden shovel, for example, helps reduce the physical toll that yard maintenance has on the body. A wide selection of garden shovels is available, but some best selling garden shovels are definitely shed staples that gardeners rely on when they want versatile and reliable tools to keep their gardens beautiful and blooming.
1
Ames True Temper Round Point Shovel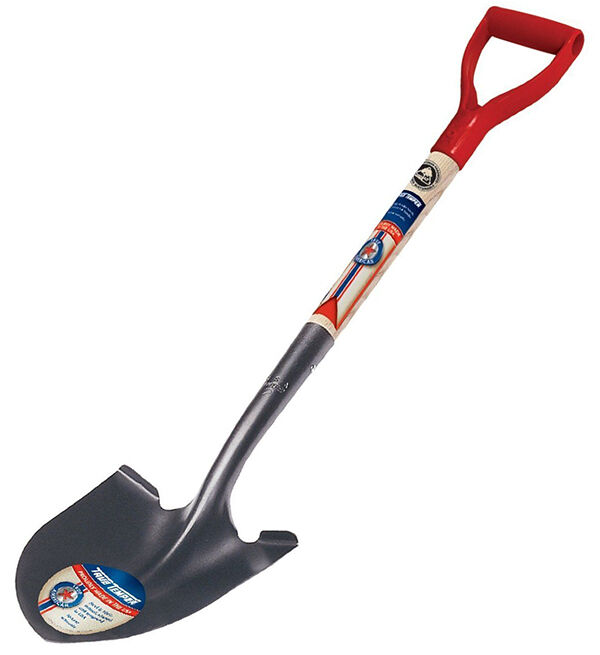 Ames True Temper garden tools are an industry standard that date back to 1774, and the Ames True Temper round point shovel carries on the tradition of high-quality craftsmanship and ergonomic design. It features a thick wood handle and a 16-gauge forged steel head, making it a great choice for gardeners who really put their shovels through the paces.
This garden shovel also has a large PowerStep that offers a safe position for feet when digging deep or tilling hard ground, and a cushion grip makes it as comfortable as it is functional. The round point shovels are available with fibreglass handles and North American hardwood handles.
---
2
Gerber Gorge Folding Shovel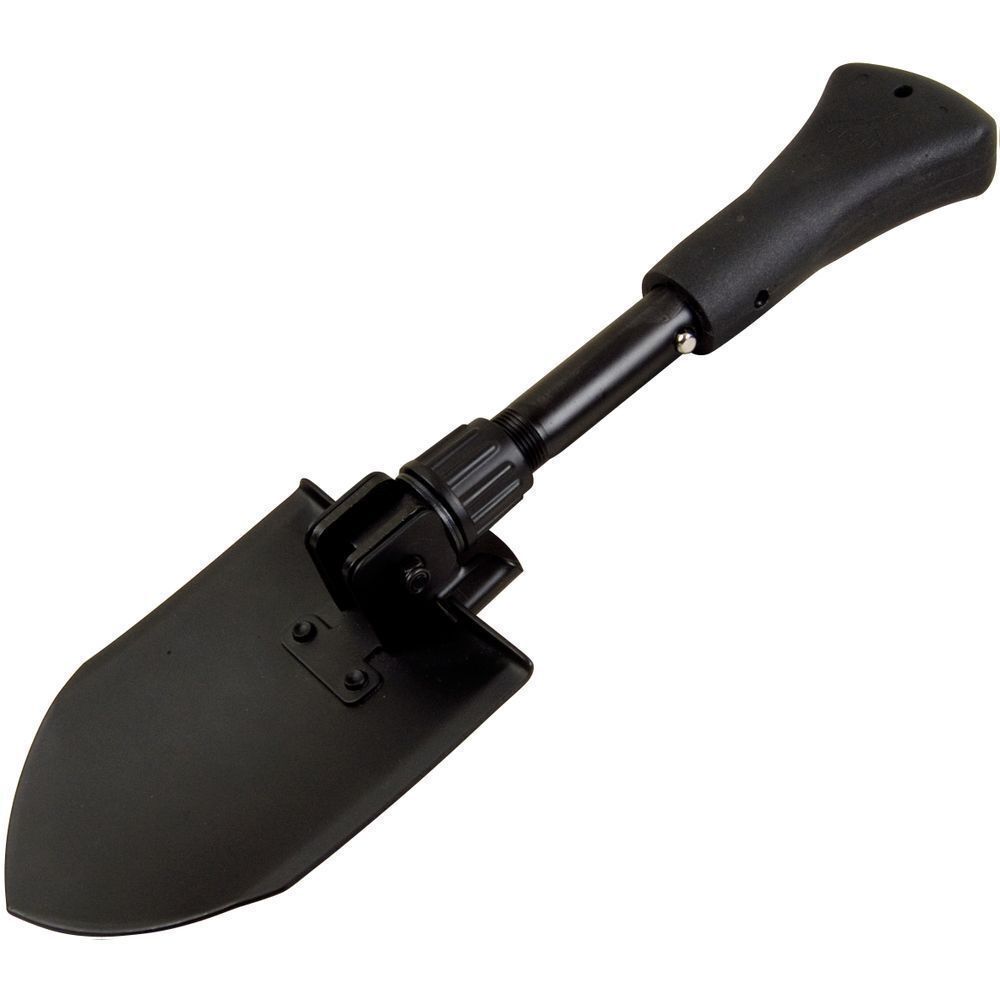 Featuring a compact and portable design, the Gerber Gorge folding shovel is ideal for gardeners searching for space-saving alternatives. It boasts a collapsible handle that extends with just the push of a button and a durable, glass-filled nylon shaft with a rubberised overgrip for extra comfort.
Gardeners can fold the Gerber Gorge shovel back to utilise the textured head hammer feature or take advantage of the pick to chip away at packed dirt. The shovel is useful for numerous outdoor activities, including camping and backpacking, thanks to its versatile design.
---
3
Bully Tools Floral Shovel
The Bully Tools floral shovel features a D-grip American Ash handle and a 14-gauge steel head. The closed back prevents dirt pile up, and the welded I-beam design and crimped ferrule helps prevent bending when working on tough gardening projects. The floral shovel also has a forward step that offers greater manoeuvrability and control while digging into packed ground.
This shovel is a good choice for gardeners who experience back problems, as the 78-centimetre handle helps alleviate back strain. It is also available with a 114-centimetre handle that features the same sturdy American Ash construction.
---
4
Bond Mini D Handle Shovel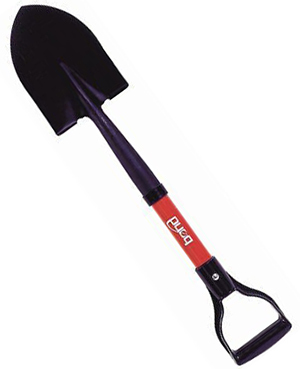 A rough and rugged garden shovel with a compact design, the Bond Mini D handle shovel has a sturdy fibreglass handle and heat-treated head that help it stand up to the elements and break through tough top soil. It also boasts powder-coated paint that is resistant to rust throughout long years of use.
This garden shovel even has a comfort grip that prevents hand fatigue and keeps wrists comfortable during intense gardening projects. Additionally, the rounded point blade provides enough leverage and strength to dig seeding holes and root out weeds with ease. For larger jobs, Bond also offers a 105-centimetre Bond Ash Wood Round Shovel D handle that can bear more weight and cut back on soil and dirt heaping times.
---
5
Silverline Forged Round-Mouth Shovel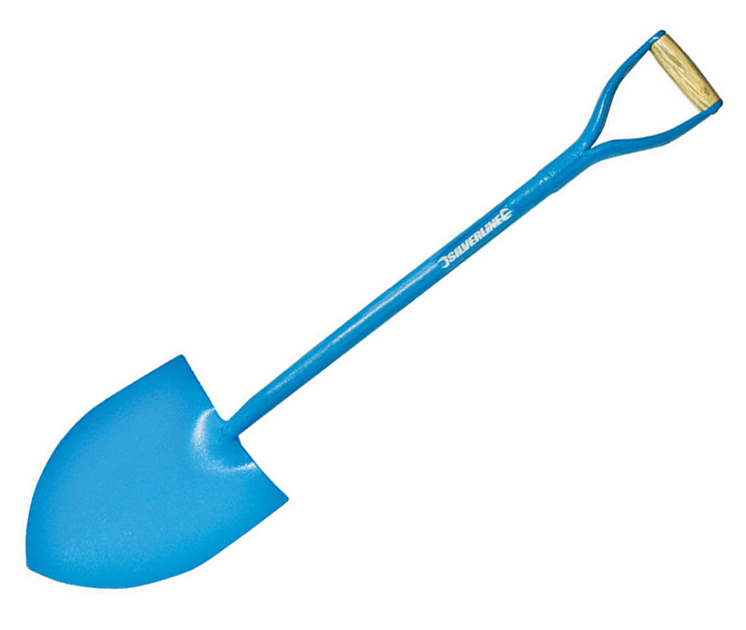 The Silverline Forged round-mouth shovel has a 110-centimetre handle, sturdy solid forged head, and tubular steel shaft. It is powder coated, which makes it resistant to rust, and it features a thick wooden handle for greater control. The MYD handle provides a comfortable grip and gives gardeners the support and safety they need when working in the garden for extended periods.
This Silverline shovel stands apart due to its eye-catching design. The shovel, ferrule, and handle are a vibrant blue, and the glossy finish adds a touch of style to the reliable, long-lasting shovel. Silverline offers a wide range of garden tools with the same unique finish, including a forged drain spade and forged trench shovel that go nicely with the collection.
---
How to buy garden shovels on eBay
Authorised sellers on
eBay
offer a vast assortment of
garden shovel
s with convenient shipping options. Simply type in a general search term like "garden shovel" and then narrow the results to find the shovel that belongs in your garden shed. You can also look for local sellers to save on shipping fees and get your new garden shovel in the least amount of time. Search for gardening tool bundles to purchase all the supplies you need to help your garden flourish.