Some consumers shop for
swimwear
with the goal of finding a swimsuit that will accentuate their figures and make their bodies look as attractive as possible on the beach or by the pool. Other swimwear shoppers are far less concerned about appearance; their focus is on performance. The following five swimwear brands offer competitive swimmers the best of both worlds: sleek swimsuits that provide outstanding performance and that look amazing, too.
1
Adidas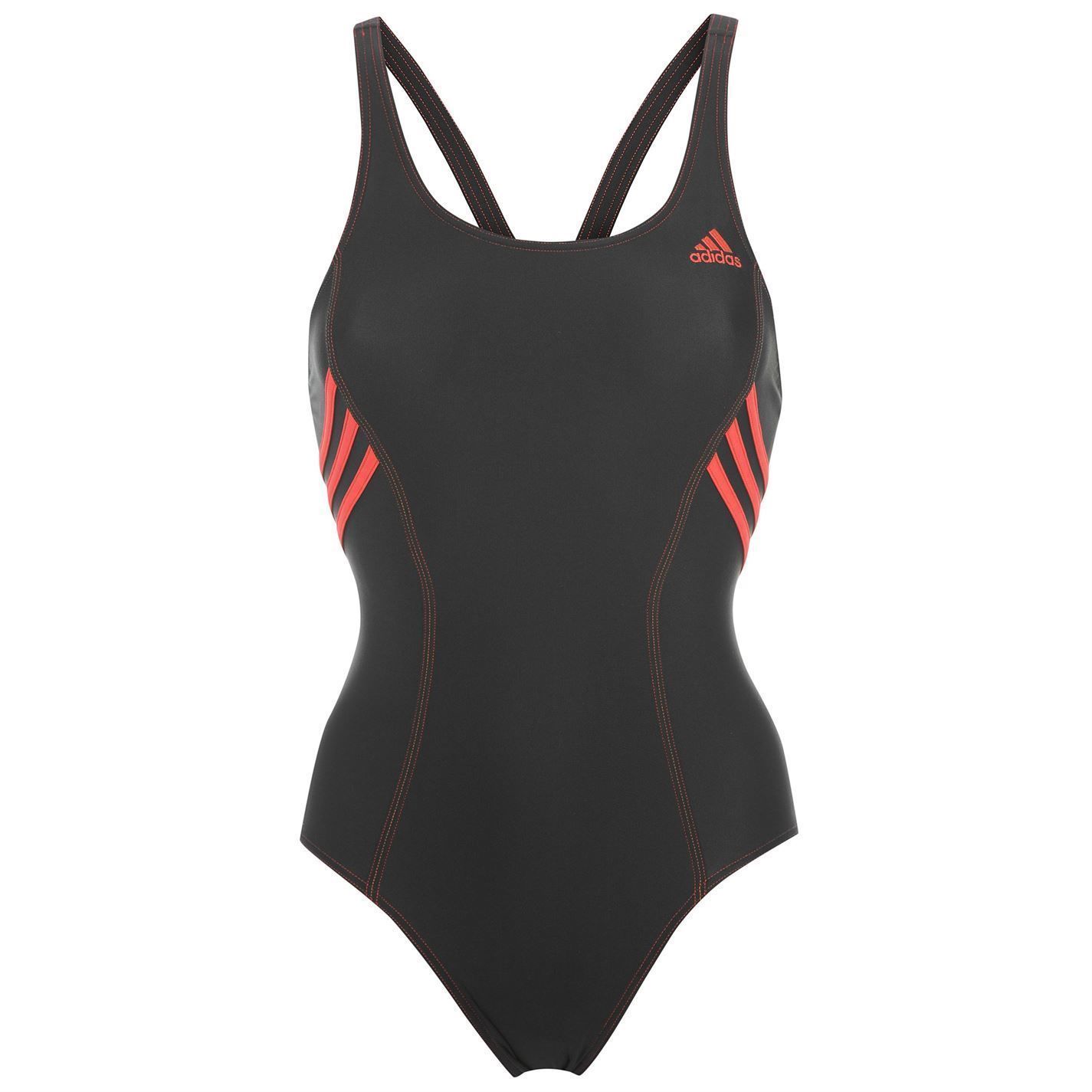 Aussie swimming sensation Ian Thorpe (winner of a record-breaking 11 World Championship gold medals and five Olympic gold medals in swimming) favors Adidas. That fact alone propels the brand to the top of the list. Adidas performance swimwear is made of Infinitex fabric that resists chlorine degradation so suits retain their elasticity and ideal fit for longer. Hidden drawstring on the men's trunks and boxer trunks alleviate drag and shave off valuable seconds in the water. Women's suits feature racer-back design and colorful graphics. Both men's and women's suits feature tight, body-hugging designs that delivers a confident fit so swimmers can focus on speed rather than adjusting their suits.
---
2
Speedo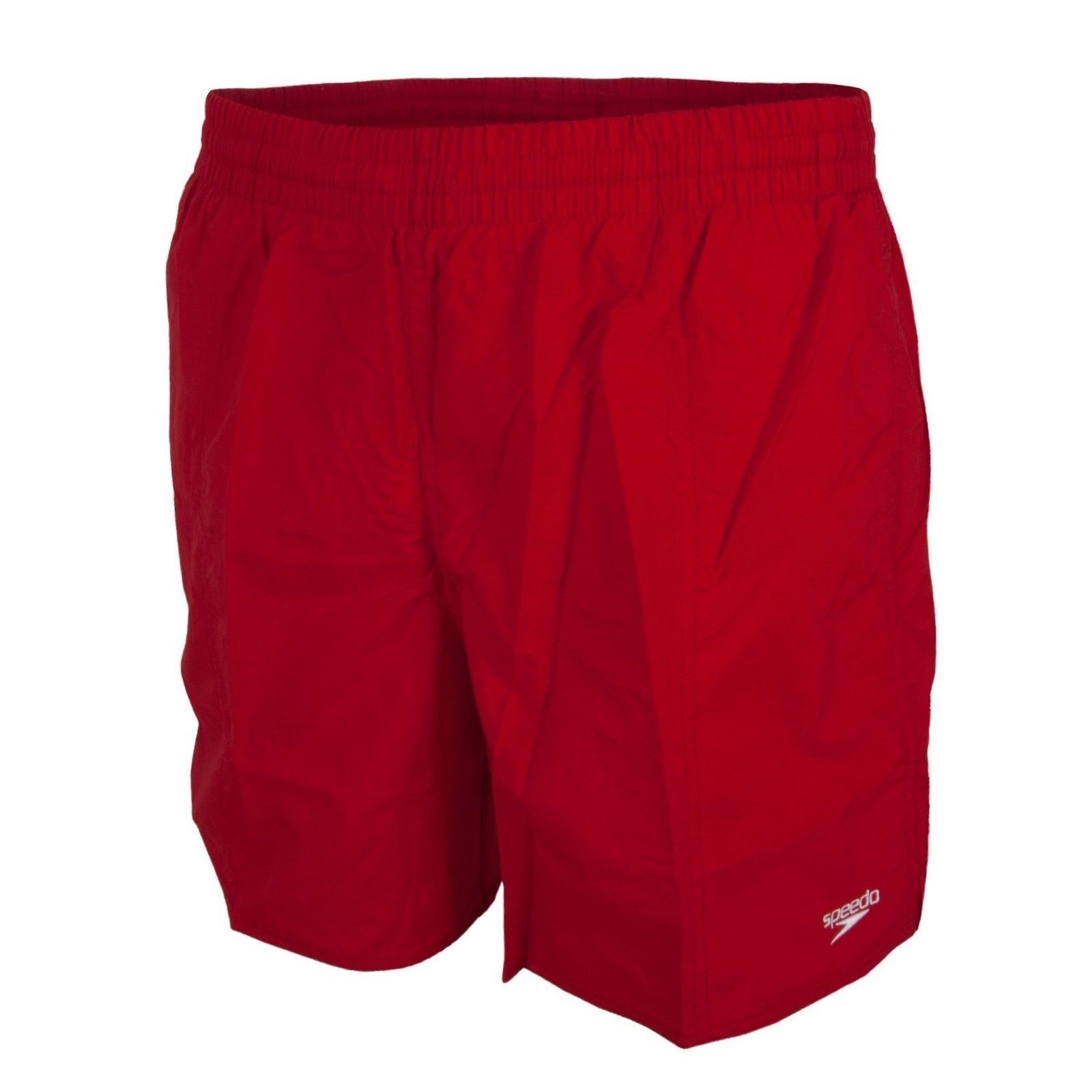 American Michael Phelps, winner of a record 18 Olympic gold medals, was wearing Speedo's record-shattering LZR Racer when he earned many of those awards. Coveted even by pro swimmers who have sponsorship deals with other athletic apparel companies, Speedo's LZR Racer suits feature proprietary, super-lightweight and water-repellent, quick-drying LZR Pulse fabric. The Speedo brand is favored by Olympians, triathletes, and competitive swimmers of all levels.
---
3
Dolfin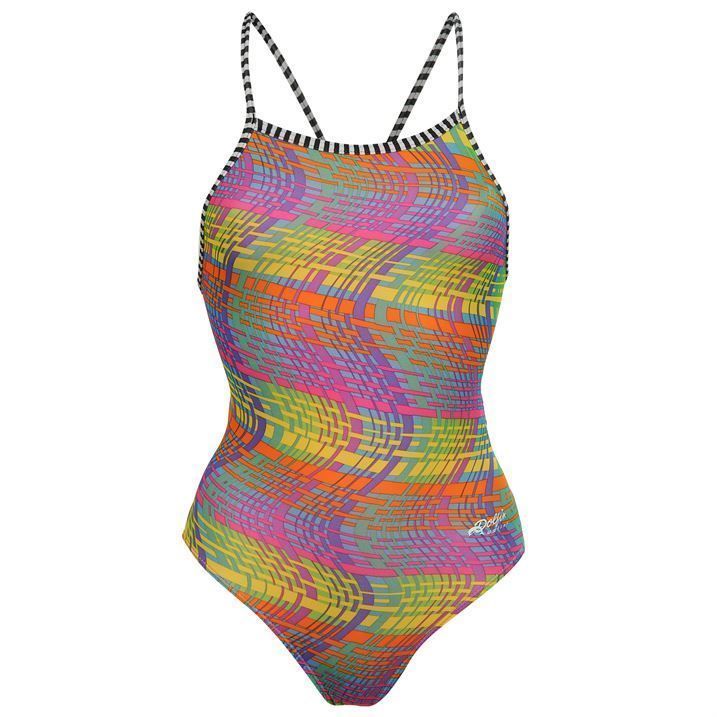 In the performance swimwear business for more than 75 years, Dolfin is a household name amongst serious swimmers. Several Olympians, including U.S. distance swimmer Andrew Gemmell, credit the company's racing suits for shaving valuable seconds off their times. Dolfin's high-tech Titanium swimwear line is crafted with a rigorous four-stage construction regimen that includes a welded chassis to stabilize water displacement, booster-shield liner to reduce vibration, HydroLock Weave to maximize tensile strength and minimize friction, and Vapor Block coating to minimize water absorbency and drag.
---
4
Arena

Italian swimwear maker Arena carries a gamut of performance swimwear designed for racing, training, and triathlon competition. Its Powerskin Carbon Pro technology makes its suits the first to integrate a carbon cage to deliver outstanding fit and intuitive muscle compression that in no way restricts a swimmer's mobility. Before competition, the strength of the carbon fibres prevent damage while putting on the suit. On the blocks, the fabric resists extreme stretch. In the water, maximum compression delivers outstanding results and the ability to more powerfully complete kicks and turns.
---
5
TYR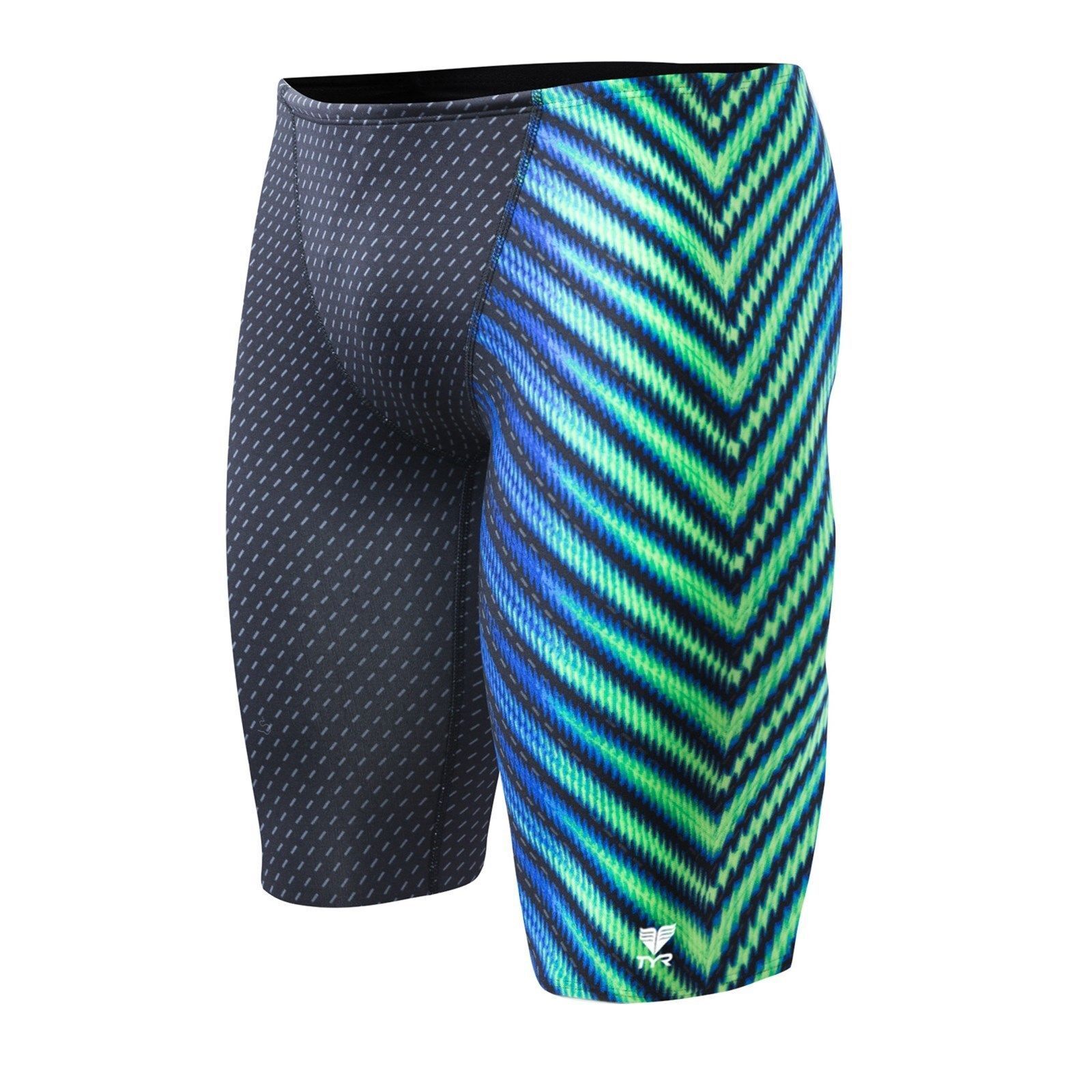 Olympic medal swimmer Steve Furniss launched TYR in 1986 to provide outstanding technical swimwear to help athletes achieve peak performance. The company, named after the Norse god of warriors, specializes in technical, training, and competition suits for swimmers and triathletes. Arguably its best known technical suit is the Hurricane Freak of Nature wetsuit. The suit boasts drag-reducing speed-wrap Neoprene paneling throughout chest, leg, and core; wrist and ankle cuffs to prevent water infiltration, and strategic back and shoulder 7X-stretch-factor range-of-motion zones. TYR carries a wide selection of competition swimwear for men, women, and kids.
---
Swimmers with a need for speed are in luck, as they've got plenty of options when it comes to swimwear that will take them to the next level. As with any sporting apparel, it's "different strokes for different folks" when it comes to which performance swimwear brand delivers the best results. Serious swimmers who want to improve are smart to begin their search for the best suit by investigating the five aforementioned brands with stellar reputations for speed.