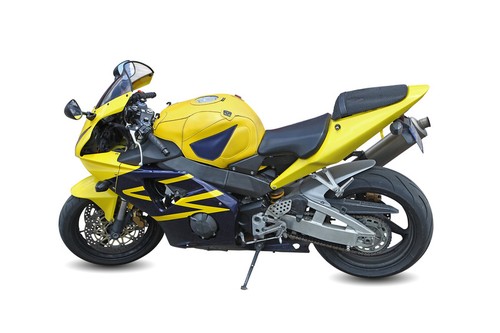 Many motorcycle owners are looking for aftermarket wheels, and not just because of what they can do to a motorcycle's aesthetic appeal. The right kind of aftermarket wheels, after all, can help improve a motorcycle's handling and performance. This fact is not lost on most avid motorcycle enthusiasts. Taking into account the number of motorcycle wheel manufacturers, discerning the good from the bad is important, and knowing the top brands certainly helps.
Brick-and-mortar stores that deal in motorcycle parts and accessories present one avenue when it comes to buying wheels for your motorcycle, and you can also turn to online platforms, like eBay. Either way, buyers should take personal preferences into account and work with a predetermined budget.
1. BST
BST, or BlackStone Tek, has been making motorcycle wheels since 2002. In a comprehensive comparative test of eight different wheelsets conducted by PS Sport Motorrad, a German motorcycle magazine, BST carbon fibre wheels fared better than all the rest, helping to put this brand on the top of the list.
These wheels are among the most stunning options, and some of these CNC-machined billet aluminium wheels come with steel as well as ceramic bearings. In comparison to OEM wheels, BST wheels can help improve a motorcycle's handling considerably, and they allow riders to change directions from side to side and steer corners in a much faster manner. This brand's existing range of wheels comprise of Black Diamond 5 swept spokes, available for most models of sportbikes; Black Mamba 7 straight spokes, available only for Ducati and MV Agusta; Black Panther 7 straight spokes with different designs for street and track use for BMW, and for street and track use for Ducati Diavel; and Black Star 5 straight spokes, for American V-Twin and V-Rod, as well as for custom builds.
2. Excel
Established in 2010, the existence of the Excel Rim Co. Ltd. actually dates back to the early 1950s. Its range of aluminium and steel wheels for motorcycles has been rated highly by experts in the field for quite some time. Its Excel MX range of rims is used by OEM builders, like Yamaha, Honda, Suzuki, KTM, Cagiva, and Husqvarna. Rated highly when it comes to off-road racing, Excel wheels have performed consistently well in off-road and motocross championships. The Excel A60 rims, as per the Motocross Action Magazine, come with a unique design that makes them 15 per cent stronger in comparison to standard rims, and their only drawback is supposed to be their availability in a single colour: black. In addition to MX rims and A60 rims, Excel also manufactures wide rims for Harley Davidsons and Super Motard.
3. SM Pro
Known for durability and strength, SM Pro wheels, according to John Titman Racing, are market leaders when it comes to aftermarket performance-oriented wheels, which is probably why a number of champions favour these wheels. SM Pro has more than 15 Australian motocross and supercross championships to its credit, and teams like Ballard's Offroad, Castrol Kawasaki, and Motorex KTM use its wheels. SM Pro wheels use aircraft grade aluminium and comprise of a combination of strong and light rims, hubs, spokes, and nipples.
These wheels come in hard anodised finishes and they sell in various colours, like black, blue, gold, orange, red, and silver. Buyers should bear in mind that the SM Pro Std range of products is no longer available, and what they now get to choose from are various SM Pro Platinum wheels. These include SM Pro Platinum Enduro wheels, SM Pro Platinum MX wheel sets, and SM Pro Supermoto wheels. These wheels work with motorcycles manufactured by names like Yamaha, Kawasaki, Suzuki, KTM, Honda, and Husaberg.
4. Talon
Talon hubs , with Talon ACR, Excel, and Morad rims, have tested well in the past, be it in motocross, enduro, supermoto, speedway, or trials. The considerably newer Talon T3 wheels, as per 24MX, offer riders affordable wheels that they successfully test in extreme conditions, and the quality with which this brand is synonymous in regard to its hubs also shows in the Talon T3. Made using Talon hubs, alloy rims that have been developed by Talon, and steel spokes, the Talon T3 wheel set is available with silver or black hubs and black rims, and are designed for Kawasaki, Suzuki, KTM, Honda, and Yamaha dirt bikes.
5. Carrozzeria
Carrozzeria Inc. has been in the business of manufacturing motorcycle wheels since 1995, when it began operations in Japan, and has collaborated with leading Japanese motorcycle manufacturers in the Grand Prix, World Superbike, and AMA superbike championships. As per webBikeWorld, the aluminium that goes into making Carrozzeria wheels carries higher tensile strength in comparison to most other high strength magnesium or aluminium cast wheels, offering better yield strength as a result. Its wheels are typically light, attractive, and in terms of performance, they help with handling as well as acceleration and braking. Their range of offerings includes TRI-R forged aluminium wheels, V TRACK forged aluminium wheels, and 240 forged aluminium wheels.
How to Buy the Top 5 Brands of Wheels for Your Motorcycle on eBay
When looking for these top five brands of wheels for your motorcycle, going through motorbike parts and accessories deals on eBay can certainly help. Shopping through top-rated sellers on eBay can help provide you with peace of mind, and you can also look for sellers who offer free delivery. Looking for wheels using eBay is quite simple; a search box exists on every eBay page, and all that is required is for users to enter what they are looking for and click search.
Buyers who have to deal with budgetary constraints can also choose to look for used motorcycle wheels manufactured by these top brands through eBay. In any case, the compatibility factor requires due consideration.