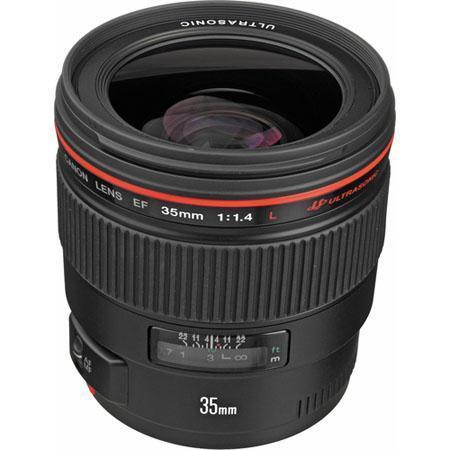 Photography is fast becoming a much loved hobby as well as viable career path for many individuals around the world. The first entry step into this creative activity is the purchase of a DSLR Canon Camera. Alongside this, at least one additional lens is required. This guide aims to showcase 5 top canon camera lenses to compare, contrast and inform the decision.
With an extensive range of Canon products including cameras and lenses it has never been easier to purchase from eBay.
Different Types of Camera Lenses
It is important to understand the different types of camera lenses before looking to make a purchase. Understanding which camera lens is required will offer a more focused search to find the right lens for the type of photography being undertaken.
| | |
| --- | --- |
| Standard Lens | The most common standard lens is a fixed 50mm lens. They are most commonly used in street or documentary photography. |
| Wide Angle Lens | A wide angle lens is between 21 and 35 cm. They are most commonly used for photographing architecture and landscape. |
| Portrait Lens | The Portrait lens most commonly has a focal range of 80 to 135mm. As its name suggests, it is used for portraiture (head and shoulder body shots). |
| Telephoto Lens | The Telephoto Lens has between 135 and 300mm focal length. A telephoto lens can photograph objects in the distance and so is great for sports or wildlife photography. |
| Specialist Lenses | Specialist lenses include Super Telephoto, Macro and Fisheye lenses. |
Top 5 Canon Camera Lenses
1. Canon 17 -40mm f4.OL USM
The Canon 17 -40mm f4.OL USM is a wide angle lens. A quality lens reflected in the price, this lens has great glass quality. It is ideal for landscape photography in all manner of terrains.
2. Canon EF-S 55-250mm f/4-5.6 STM
The Canon EF-S 55-250mm includes Stepping Motor technology (STM). STM eliminates all noise caused by the autofocus motor. Minimum focus distance is 2.8 feet.
3. Canon 100mm f2.8 Macro USM
The Canon 100mm f2.8 Macro USM takes a sharp and effortless photograph. As a result this is a great lens for close up work.
4. Canon 70-300mm f4.0/5.6 lens
The Canon 70-300mm f4.0/5.6 lens is a telephoto zoom lens. As a result this lens is great for photographing distant objects that cannot be moved closer the photographer.
5. EF-S 10-22mm f3.5-4.5 lens
The Canon EF-S 10-22mm f3.5-4.5 wide angle lens is designed for a crop frame camera. The design eliminates distortion around the edges of the photograph.
Buying Considerations
To ensure that the quality of the lens is up to scratch, it is important to take into account the following considerations when purchasing.
Cost. The cost of the lens directly affects the quality of the product. Quality glass used to make the lens is worth the investment in the long run, not only will cheap glass distort the RGB spectrum producing incorrect colour images, but it won't last as long.
Warranty. Does the product come with a warranty?
Suitability. Always check to see that the lens will fit your camera.
Research. Set aside time to research the different types of lenses available to ensure the best option is purchased. Canon offer an impressive range of lenses that is extensive and can be overwhelming. Knowledge will help to make this search more effective and stress free.
How to Buy a Canon Camera Lens on eBay
eBay's range of DSLR cameras, camera lenses and camera accessories is extensive. No matter which canon camera lens is being looked for, eBay will have a range of options to choose from.
There are a number of easy search functions available to find the desired product. This includes a keyword search bar, advance search and categories search. Each search pathway will take you to page with all of the available items for purchase matching your search. To advance the search and reduce the list further, simply use the prompts located on the left hand panel.
To purchase a lens, take note of how the product is being sold. There are three different selling methods, buy it now, bid or best offer. Each offer a different method of purchase. To exchange money, eBay partner with PayPal a secure third party site or a credit or debit card can be used.
Conclusion
With adequate research, finding the perfect lens for the type of photography undertaken is easy. Using guides like this to compare and contrast the lenses is an excellent way to begin the search. eBay's extensive selection of products make the search even easier by housing all the accessories in the one location. Not only that, but it is possible to shop from the comfort of your own home with the purchased items delivered direct to your door.