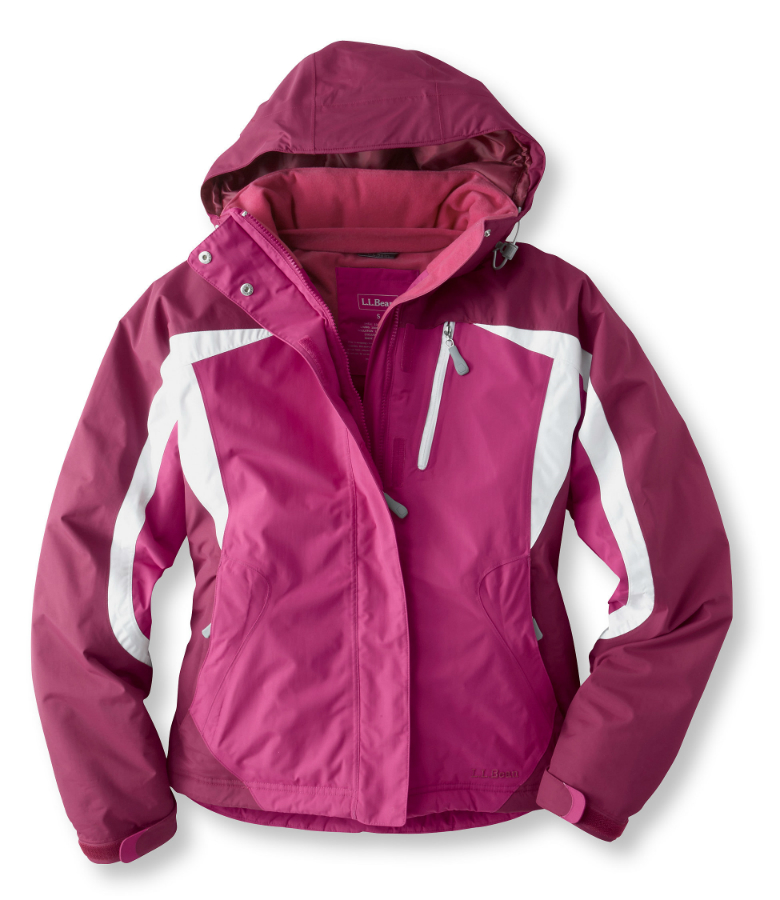 When camping, bringing additional layers is always a good idea. There are five main types of coats that campers should consider; down jackets, waterproof shells, windbreakers, wool jackets, and fleece jackets. All these types of jackets are suited for different purposes so it is important to try and accurately predict what type of conditions the wearer is likely to encounter to make the appropriate choice.
There are some obvious consequences that may occur making the wrong choice, such as getting caught in the rain with a jacket that isn't waterproof, but there are also some less obvious issues. For example, a wearer may choose to wear a jacket that is too warm for the situation causing sweat, as well as condensation to soak the wearer. There are many different options for coats and jackets and the best to way to determine which type of coat is ideal is to let the climate and weather dictate.
Types of Coats for Camping
The different types of coats for camping all have different advantages and drawbacks. Selecting the right coat for the occasion helps make a camping trip extremely enjoyable and conversely, selecting the wrong coat makes that trip much less pleasant. Depending on the temperature, likelihood of precipitation, and exertion levels that are required on the camping trip are all factors that can help buyers determine which type of coat is best suited for their purposes. The chart below outlines some of the main characteristics of each type of coat.
| | | | | |
| --- | --- | --- | --- | --- |
| Down | Waterproof Shell | Windbreaker | Fleece | Wool |
| Heavily Insulated | Not Insulated | Not Insulated | Moderately Insulated | Well insulated |
| Moderately Water Resistant | Waterproof | Can be waterproof/water resistant | Least water resistant | Minimal water resistance |
| Bulky | Streamlined | Streamlined | Comfortable | Comfortable |
| Does not breathe well | Can breathe well | Breathes well | Does not breathe well | Does not breathe well |
As the chart above illustrates, these four types of jackets are designed for different applications. Down jackets are typically worn when there is exposure to frigid temperatures and high winds. Windbreakers are the obvious choice for high exertion activities in which only minimal insulation and weather protection is required. Fleece and wool jackets are best suited to car camping where comfort and not performance is critical. Finally, waterproof shells are useful for inclement weather, but do not provide any warmth so additional layers are often needed.
Down Jackets
Down jackets, as well as their synthetic counterparts, are designed specifically to provide the wearer with the greatest levels of warmth. Down is another terms for goose feathers that are arranged in a baffled pattern. Synthetic versions are also available for wearers who want slightly less bulk or have allergies to the feathers. Down jackets provide little in terms of weather resistance, though they typically stand up to a light rain fairly well.
Also interesting, is that down jackets and their synthetic counterparts do not lose their insulating properties when wet. So even if the jacket is soaked, it should still keep the wearer warm although this is not ideal as the moisture can create a chill or other discomfort. Down jackets also do not breathe well so users who plan to exert themselves heavily are likely to be uncomfortable in such a heavily insulated coat.
Waterproof Shells
Waterproof shells are just as their name implies, a shell that is totally waterproof. They provide no insulation and depending on the materials used, they are typically highly breathable. Waterproof shells are a great choice for campers who need waterproof protection, and plan to be moving around enough to allow the wearer to stay warm with only the minimal insulation of the shell.
Otherwise, the shell must be used in conjunction with other layers as a system. Waterproof jackets are usually slim fitting and ideal for athletic endeavours such as steep hiking, climbing, or skiing. Waterproof shells should include a hood also so that if the bad weather does appear, the wearer may protect their head as well as their body.
Windbreakers
Windbreakers are a stripped down version of waterproof shells. They provide no insulation, and are not as waterproof as a dedicated shell. They are great for athletic pursuits in mild weather. They are often made of materials that are water resistant so they stand up to some inclement weather, though they are not recommended for more extreme conditions. Windbreakers are typically very lightweight, slim fitting, and breathe very well. Interestingly, some windbreakers are used for sun protection. This version is extremely thin and lightweight and serves no purpose other than to cover the extremities of the wearer to protect against sunburn.
Fleece Jackets
Fleece jackets are a nice complimentary, or stand alone piece, in certain situations. Fleece is very warm and like down, continues to provide warmth even when wet. That being said, fleece is poor in terms of weather resistance so it is only recommended as a stand alone piece in drier climates. Fleece jackets are also intended to be used in conjunction with shells or windbreakers to provide the insulation those coats do not. Fleece is very comfortable and soft, but it does not breathe well, making it a poor choice for high exertion activities. Fleece jackets should be sized comfortably, and are often available in very stylish or trendy models.
Wool Jackets
Wool coats are similar to fleece jackets. They do not breathe well and are somewhat warm, therefore they are not recommended for athletic purposes. They are very comfortable although there may be a break in period where the wool is very itchy. Wool jackets are also intended for use as part of a greater layering system underneath other waterproof layers. Wool jackets provide reasonable weather protection although they are not waterproof, so it is best to use them in milder climates. Wool jackets are also considered very stylish by some, so there may be more uses than simply camping if a buyer elects to purchase a wool coat.
How to Buy a Coat for Camping on eBay
eBay is a great place to find the ideal coat of any type for camping. eBay has such a massive selection of different types, sizes, colours, and styles that it is virtually impossible for a buyer not to find a great deal on the perfect coat for them. eBay has a variety of buying formats that may appeal to buyers including auctions and their deals website.
This useful website also makes it easy for shoppers to search and navigate through the many options they have available. Shoppers rely on general keyword searches or categories and once the results are displayed, eBay provides a variety of tools to sort, organise, and filter them. This is incredibly useful for buyers who are trying to hone on in their ideal product.
Conclusion
A coat is an essential piece of apparel for any camping trip. Without a proper camping coat, campers leave themselves subject to the elements of the environment that they are trekking through. There are many options available for coats so it is important that buyers carefully consider what type of climate they are likely to encounter, what type of activities they plan to engage in, and the temperature to help determine which type of coat makes the most sense. Some types of coats provide more warmth, where others are intended to provide weather protection.
Other coats are designed for athletic endeavours whereas other models are better suited for comfort and warmth. Also, shoppers should be satisfied with the look of the coat to ensure maximum satisfaction with the product. Once a shopper has determined which type of coat meets their needs best, using eBay makes it easy to find the right coat at a great price.
Coats|Down Jacket|Waterproof Shell|Windbreaker|Fleece Coat