For people who read a lot or like to read while travelling, e-readers are the perfect electronic gadget. An e-reader is a small, light, portable device that displays text clearly and vividly. Although some models have extra features, such as built-in music players and simple web browsers, e-readers are not meant to compete with tablets because they were made with the main goal of displaying text for reading.
All five of the best e-readers for 2014 have many features in common that are essential to the electronic reading experience.
E-Ink Display
The top e-readers use some form of e-ink for their displays. E-ink displays text in gray scale on white backgrounds and looks very much like printed text on paper. It doesn't fatigue the eyes like an LCD colour display can, and it can be seen clearly in bright light. It also uses little power, allowing e-readers to run for weeks without recharging.
One drawback of e-ink is that, without some sort of lighting built into the display, it is hard to read in dim lighting. All of the top five e-readers for 2014 have built-in lighting except for the Amazon Kindle, a basic, entry-level e-reader.
Touchscreen Navigation
With the addition of touch-screen technology to the basic Amazon Kindle, all top five e-readers use touch-screen navigation. This is particularly helpful when using the onscreen keypad to find and download books.
Access to E-Books via Wi-Fi
All e-readers connect to electronic book repositories to download books to the devices, but each brand supports different bookstores and formats. What books a reader wants will be a big determining factor in which e-reader to choose.
Amazon's Kindles have access to Amazon's e-bookstore, arguably the largest in the world, but cannot read the ePub format offered by other stores. Kindles can also read library books offered in the Kindle (AZW), PDF, TXT, and MOBI file formats.
The Kobo e-bookstore is smaller than Amazon's, but still has over four million books. Kobos have the advantage of being able to display ePub files, making them compatible with any e-bookstore that uses Adobe DRM.
The NOOK connects to the Barnes & Noble e-bookstore, which the latest statistics suggest has a smaller selection than Kobo (three million vs. four million). The NOOK shares the Kobo's advantage of using ePub files, opening up access to other stores and libraries.
Top 5 E-Readers
1
Amazon Kindle Voyage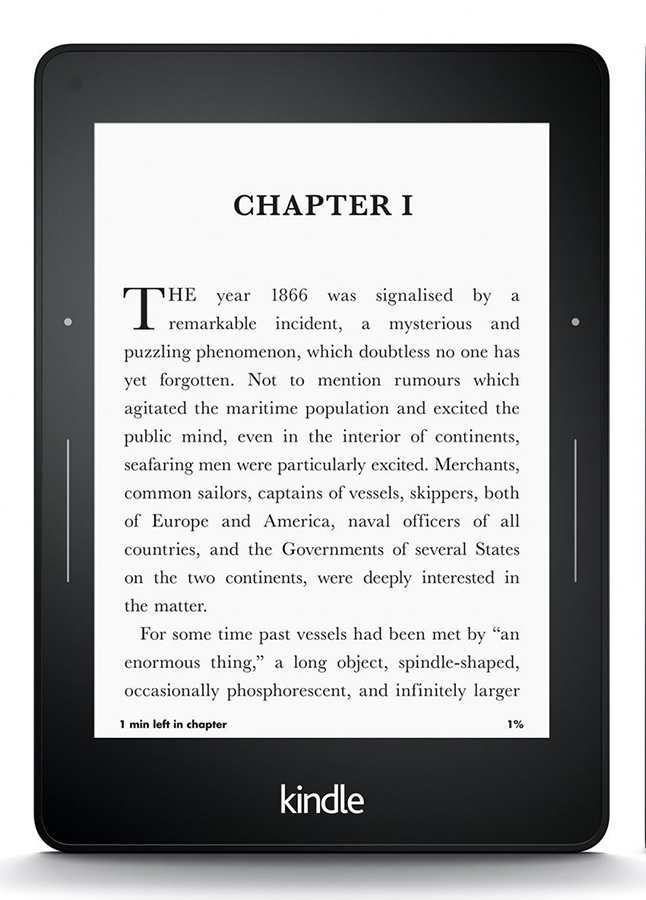 The latest Kindle, released in October 2014, is an upgrade of the popular Kindle PaperWhite. The Voyage has a number of new features, including:
It uses the latest e-ink technology - Carta, with a resolution of 1080 x 1430 pixels - on its 150 mm screen.
The built-in light automatically adjusts brightness according to the surrounding light. It is brighter than previous models and lights the screen more uniformly.
The high-contrast glass resists scratches, diffuses light, and reduces glare.
The glass is flush with the sides, making the touch screen more responsive.
New pressure-sensitive page-turn buttons are activated by squeezing the side of the e-reader; however, the touchscreen also turns the page.
The Voyage can be purchased with or without display ads and built-in 3G.
---
2
Kobo Aura HD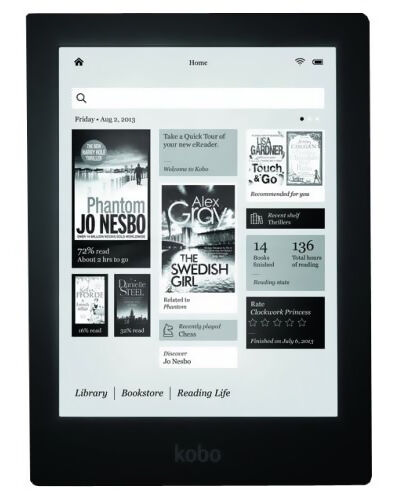 This top-of-the-line e-reader from Kobo, introduced in 2013, has a larger screen (180 mm vs. the usual 150 mm), e-ink Carta, extremely high resolution (1080 x 1430 pixels,) a 1 GHz processor, 4 GB of memory (plus a 32 GB Micro SD slot), built-in light, and flush-mount glass. Kobo plans to release the Aura H2O late in 2014 with the same specs as the Aura plus one additional feature none of its competitors has - it's waterproof.
---
3
Kobo Glo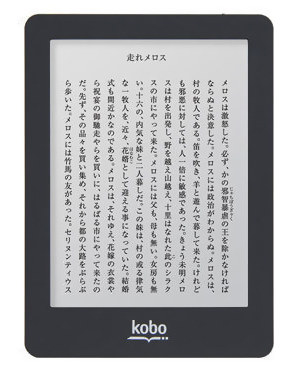 The Kobo Glo is an excellent alternative to the Kindle PaperWhite, with comparable features and usability. It has a 150-mm screen, e-ink Pearl display with 758 x 1025 pixels, a touch screen, Wi-Fi, 2 GB of internal storage, with support for a Micro SD card up to 32 GB, and reads the ePub format.
---
4
Barnes & Noble NOOK GlowLight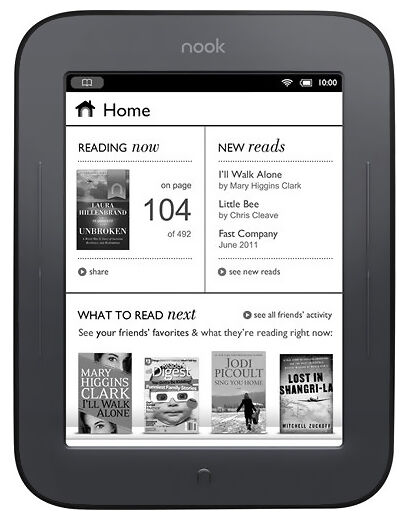 The NOOK GlowLight is very similar to the Kobo Glo, and also makes a good Kindle alternative. It has a 150-mm screen, e-ink Pearl display with 758 x 1025 pixels, a touch screen, Wi-Fi, 4 GB of internal storage, and supports the ePub format.
---
5
Amazon Kindle (2014)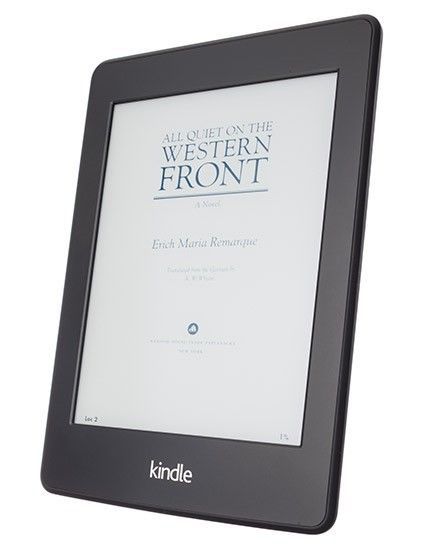 This Kindle updates the previous (2012) model by adding touchscreen capability (using older, IR-based technology), a faster processor (1 GHz) and twice the storage (4 GB). This Kindle can be purchased in a model that receives advertising, or for a slightly higher price, without the ads. With its Wi-Fi connection, it can easily access Amazon's enormous e-book store.
---
Conclusion
Shoppers who want to buy an e-reader have the best selection ever to choose from. Depending on how the e-reader is going to be used, they can choose a simple and inexpensive entry model such as the Kindle, or they can spend more and get an e-reader with a built-in light. Whichever way they choose to go, most e-readers are available on
eBay
.