Foosball, also known as table football or table soccer, is a tabletop version of association soccer. Players control plastic men mounted on bars going across the table, turning handles on the bars to make the men kick at a ball. Players score points by getting the ball past the opposing player's defenders and into their goal.
Though Foosball is a fun game to play at home, it has also become an internationally recognised competitive sport. The French
International Table Soccer Federation
(ITSF) regulates the rules of the sport and holds tournaments worldwide.
Foosball Tables
Though Foosball might seem like a niche sport, there are a number of brands that make tables for both personal and professional use and some of these are available online. Each of these top five brands of
Foosball tables
is an official table of the ITSF, used in tournaments across the globe.
1
Bonzini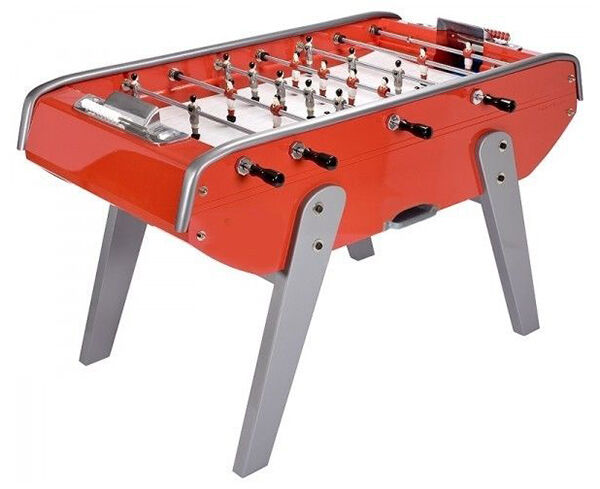 Bonzini is a French company that manufactures a wide variety of Foosball tables. They supply 90 percent of France's Foosball tables and also export 30 percent of their stock to over 60 other countries. Their B90 model free play table is the one used in tournaments and bought for home use, while the B60 is coin-operated and can be found in bars and other recreation areas. They also offer models with storage drawers and models with disabled access.
---
2
Roberto Sport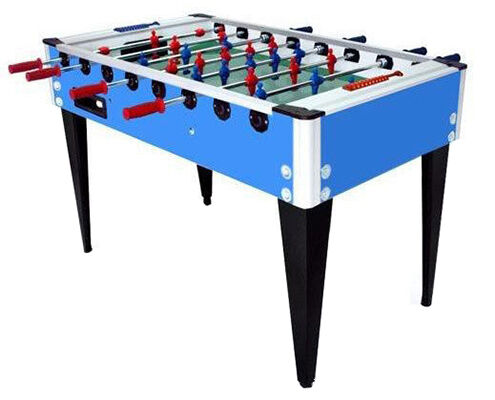 Roberto Sport is an Italian company known for making Foosball tables as well as air hockey, billiards and ping pong tables. Their competition tables, Adrenaline and Kombat, are built with exceptional durability and heavyweight materials. The tables have suction cup feet to prevent the table from moving and perspiration-resistant handles for a no-slip grip.
---
3
Garlando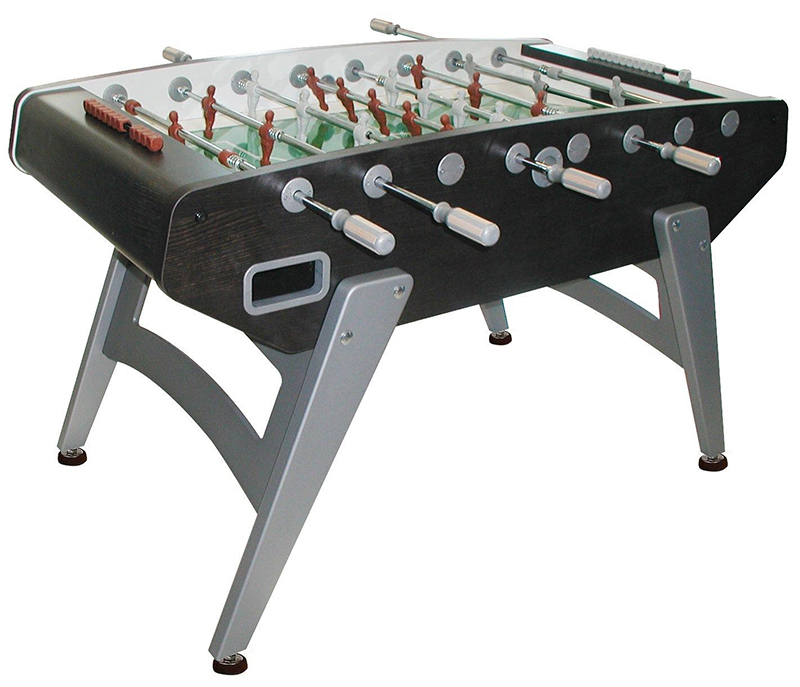 Another Italian company that provides multiple recreational table games, Garlando has the widest selection of free-to-play Foosball tables for the home. There are over 30 models available on their website, each designed for a specific need, ranging from ones made for outdoor use to ones for professionals, as well as ones that have folding legs for easy transport. The brand offers a variety of styles and colours, meaning that a table can be found to match any decor.
---
4
Leonhart
This German table soccer company recently moved up from being a "recognised" brand to having an "official" status on the ITSF website. The pro tables come in any colour and feature see-through goals to enhance visibility during play. Besides the official table, they also have ones designed for kids with height-adjustable legs, as well as a collaboration table designed by the car manufacturer Audi.
---
5
Tornado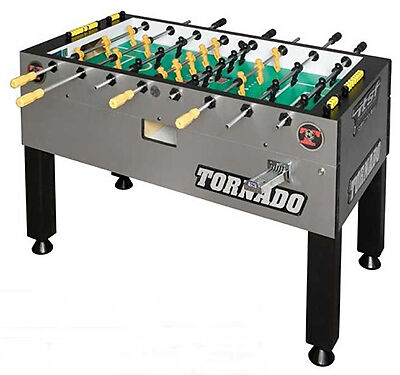 Tornado is the standard American table soccer brand, part of the larger corporation Valley-Dynamo based in Texas. Valley-Dynamo claims to be the first company to offer a coin-operated Foosball table in the U.S., and they also make air hockey and billiard tables. Their Foosball tables are no frills, perfect for a professional player looking for the quintessential table.
---
Runners Up
These table brands are "recognised" by the ITSF, but not "official."
Warrior
Warrior Foosball tables are manufactured by Warrior Custom Golf in Irvine, California. Though it might seem odd that a company making custom golf clubs would branch out into the Foosball market, there's surely a reason--Warrior Custom Golf owner Brendan Flaherty is a professional Foosball player. In entering this market, Flaherty's goal was to design a professional table with smooth play that still remained affordable.
Fireball
Fireball is an American Foosball table company that sponsors Tony Spredeman, an ITSF World Champion Foosball player. Like Warrior, their tables are bare-essential, quality pro tables with no extra offerings. The difference is their tables take a bit more assembly and cost slightly more than Warrior tables.