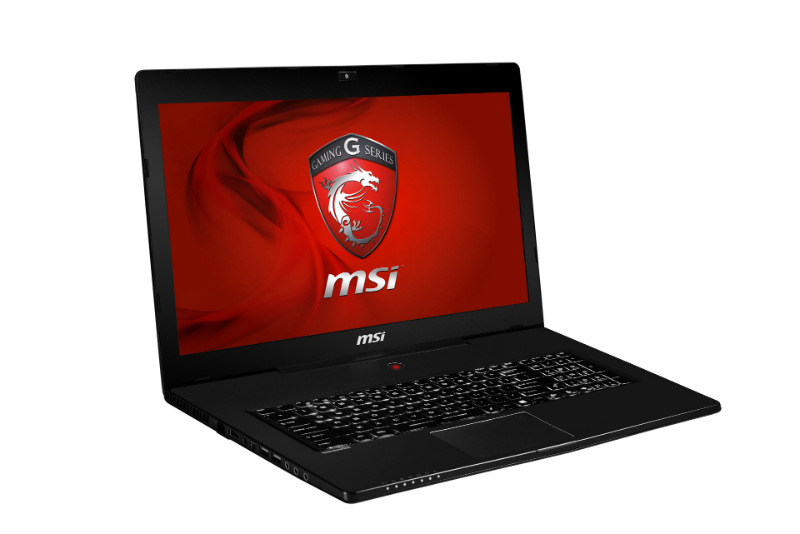 Gaming laptops are laptops which are designed primarily for the playing of modern video games. They feature some of the most powerful mobile hardware available, as well as high resolution screens, and often larger displays. As the emphasis is on power, these laptops are generally not designed to be as portable as other kinds of laptop. A wide range of gaming laptops and suitable accessories can all be found on eBay.
Key Gaming Laptop Specifications
These are some of the key specifications to consider when purchasing a gaming laptop.
| | |
| --- | --- |
| Screen | A larger screen is often preferred for gaming laptops, as are higher resolutions. 1080x1920 HD displays, and higher, are often found in gaming laptops. |
| Processor | Dual, and often Quad core processors are popular in gaming laptops. More cores, with higher speeds, can increase gaming performance. |
| Graphics Processor | The graphics processor is a key part of a gaming laptop. Gaming laptops will feature a dedicated graphics card, with some featuring an additional integrated chip for use on less intense applications to preserve battery life. |
| RAM | RAM enables smoother operation, and can be key to running modern games. 8GB is often found in gaming laptops, though this can reach 16GB and beyond. |
| Hard Drive Capacity | A higher hard drive capacity means more games can be installed, along with more storage space for movies and music. This can range from 750GB to over 1TB . Some gaming laptops may also feature a solid state drive. These hard drives feature less capacity, but greatly increase boot and load times. |
Top 5 Gaming Laptops
These are some of the top gaming laptops widely available.
1. MSI GT70
The MSI GT70 is a powerful gaming laptop with a variety of features.
· A 17.3", high definition 1920 x 1080 display offers clear and crisp visuals. The screen is also anti-reflective.
· Up to 32GB of RAM ensure a smooth performance in a range of programs and games.
· Up to 1TB of hard drive capacity means plenty of space for games and other files.
· A powerful NVIDIA GeForce GTX 780M graphics card can run a variety of intensive applications and games.
· A Blu-ray drive enables high definition Blu-ray playback.
2. Alienware 17
The Alienware 17 offers a wide range of hardware components.
· A Core i7 processor enables multitasking, and the running of intensive applications.
· Up to 32GB of RAM and an NVIDIA GTX 780M mean the laptop can run modern games.
· An anti-glare 17.3" display with a 1920 x 1080 resolution offers a clear picture, with some models including 3D display.
· Hard drive capacity can range from 1TB to 1.5TB, ensuring a great deal of space.
3. Samsung Series 7 Gamer
The Samsung Series 7 offers good performance, and includes a custom Samsung user interface.
· A full HD 1920x1080, 17.3" display offers a clear picture great for games and media playback.
· A GeForce GTX 675M and 16GB of RAM help to run games and other applications smoothly.
· 1.5TB of hard drive space leaves ample room for game installations.
· In addition, this laptop includes an 8GB solid state hard drive. With the operating system installed on this drive, boot times can be greatly increased.
4. Graphite U2442F
The Graphite U2442F is a more portable option that can still run a range of games.
· The Graphite U2442F is smaller than other gaming laptops, with a 14" display offering a resolution of 1600x900.
· A GeForce GT 650M and 8GB of RAM can run a variety of games well, though possibly at lower settings than larger, heavier gaming laptops.
· A 128GB solid state hard drive ensure faster boot and load times, though does not offer the space of other options.
5. Razer Blade
The Razer Blade laptop offers powerful components in a relatively small and light chassis.
· The Razer Blade features powerful components including a quad core Intel Core i7-3632QM processor, 8GB of RAM and GeForce GTX 660M.
· 14" and 17" versions are available, featuring a 1080x1920 HD resolution.
· The Blade is more power efficient and lighter than many similarly equipped laptops.
· The Razer Blade also features a unique touchpad by the keyboard, which can serve as a second screen and can be used with a range of applications.
How to Buy a Gaming Laptop on eBay
A wide range of gaming laptops can be found on eBay.
· The listing of available laptops can be found under the Laptops, Notebooks category of the Computers section.
· Laptops can be arranged by categories such as RAM, hard drive capacity and display size.
· Important specifications of a laptop will generally be prominently displayed in the item listing, making it easy to establish whether a laptop meets any specific requirements.
· More detailed information about a laptop can be found on the item page. This includes information about the seller such as item reviews and feedback ratings, helping to ensure that a purchase can be made with confidence.
· If looking for a specific model of laptop, it may be easier to make use of the search function available at the top of every page. Searches can return results from across the site, or from within a specified category.
· Look out for any available deals on gaming laptops in the Computers category.
Conclusion
Gaming laptops place an emphasis on elements such as hardware power and screen size, and often also feature a range of powerful connectivity options. They are frequently intended as desktop replacements, due to their size and power needs, though more portable options can be found. A wide range of laptops and accessories can be found on eBay.