A well-tended, carefully planned garden is a great way to get the most of a property's potential. A well cared for garden is place to relax, enjoy beautiful weather, and take in some fresh air. It's also a cost effective way to add some curb appeal to any home.
Here are some key tips and tricks to make the most of any home's garden. All these tips can be adjusted to meet personal needs and budget restrictions, with plenty of DIY options for those who want to flex some muscle.

Top 5 Garden Ideas
These ideas only scratch the surface of possibilities for a garden, but using these as a foundation will provide amble room for customisation. Start here, then add special touches to make the garden a personal space.
Hang Some Lighting

Nothing makes a garden more welcoming than warm light in the evening. Whether you prefer solar, electric or candle-style lighting, there are plenty of options available. Paper lanterns bring a whimsical touch when hung from trees, while strands of fairy lights can be strung along low bushes. Outdoor-safe lanterns that use candles are also an option, but be very careful not to place near anything that can easily burn.
If security is a main concern, consider adding a security light or a spot light. Although less attractive than other options, they will fully and quickly illuminate an outdoor space.
Pipe in Some Music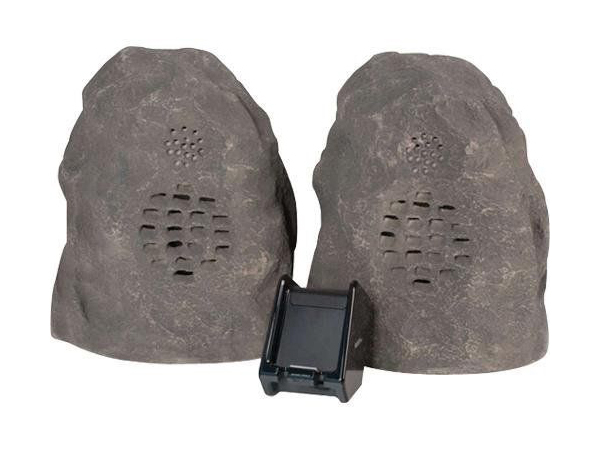 Whether it's a casual afternoon lounging or a late-into-the-night bonfire, music is an easy way to make a garden feel more comfortable. Bringing music into a garden can be as easy as setting up a boom box or some wireless speakers. Retailers also offer stereo systems designed for the outdoors, complete with protective covers in case of bad weather. A system with a remote control will make song changes easy, and an MP3 hookup will allow anyone to connect a device.
Add a Path

A path is an easy way to draw attention to specific areas of the garden and to guide visitors away from any storage or areas still in progress. Flagstone, brick and concrete are a few examples of materials that won't wear quickly. Wind a walking path from the door to a sitting area or fire pit so visitors have an idea of where to go, rather than meandering around the open space. Adding landscaping touches around the path will also add to the sense of distinct route, like bushes or attractive clusters of flowers.
Incorporate Unexpected Colour

Anyone can plant some simple flowers and add pops of colour. But consider playing with expectations by including vegetables or fruit trees, or bringing in some exotic plants to decorate the garden. Miniature citrus trees can be kept in pots and look great on a patio, while ivy-like climbers can create mystery along a garden wall. Play with interesting shades with plants like gerbera daisies, which come in vibrant and rich colours. Tall grasses or low ground plants indigenous to the local area can also be a fun way to make a garden unique while tying it into the larger surroundings.
Fit the Space to Specific Uses
A garden is at its best when used often. Make that easier by incorporating elements that speak to how the space is used. For those who often entertain, keep some outdoor games handy and a sitting area set up. If grilling is the primary use for the garden, build a work station that includes all the necessary tools. To make a dreamy getaway perfect for an afternoon of reading, invest in some comfy cushioned chairs and a table for any drinks or snacks.

How to Buy Garden Products on eBay
The Internet is a great place to find all the materials needed to make the perfect garden. If a wide range is a priority, eBay is a great place to find everything you need.
Start the search at the Home & Garden page, where dealers offer a huge choice of items. When looking for specific products, finding them used is a great way to save some money. Dealers will highlight any wear and tear, so make sure to pay attention to descriptions.
Whether looking for tools, furniture, or plants, eBay is a one-stop-shop with great deals on everything needed to build a relaxing outdoor sanctuary.

Conclusion
These are just a few ideas to enhance a garden, but creativity and inspiration can easily turn any outdoor space into an at-home haven. With the deals available on eBay and a little elbow grease, anyone can find budget-friendly ways to create a space they will love for years to come.