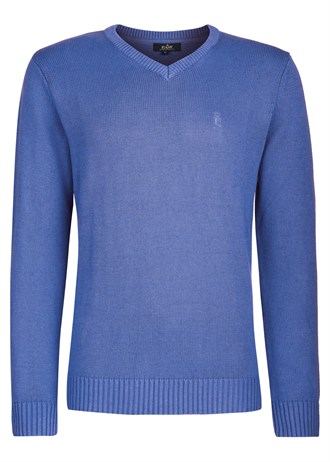 Not only for winter, jumpers are a versatile addition to any wardrobe. Dressed up for a day at the office, or dressed down for an evening outing for dinner, the right jumper is a statement piece in an outfit. A jumper provides a comfortable yet stylish anchor, blending with the overall look or providing a pop of colour that defines the outfit. When looking for jumpers that can be worn throughout the day and into the evening, women should consider the shape of the jumper. Any jumper, or any piece of clothing for that matter, should suit the body type. Jumpers do not need to be big and boxy. Rather, there are many fitted or tailored looks to be found. With that in mind, the following five jumpers are just some of the top picks for day to evening wear to help buyers with their decision.
Versatile Jumper Styles
While the classic idea of jumper might be a big, boxy, hand-knitted piece that covers any shape or form in a body, there are actually many fashionable styles to be found. Women looking for jumpers should keep in mind their body shapes as well as the office culture. Dressy, more conservative, jumpers are always a safer choice for a day in any office.
| | |
| --- | --- |
| Jumper Style | Description |
| Boxy | A dressy one can be paired with lean trousers or a full skirt for the office |
| Turtleneck | Warm and wintery, pairs with most any look |
| Tailored | In a figure-flattering shape and colour, can be safest choice for an office |
| Cropped | Office-friendly depending on cut and what is worn underneath |
| V-Neck | Meant to be layered or worn alone, tends to be more appropriate for the office |
When looking for office to evening jumpers, an idea of a favourite style of jumper can narrow down the search immediately. Add to that a favourite colour or material, and the only step left is to find an appropriate jumper in the right size. Some of the most popular jumpers to wear from the office to dinner are explained below.
1. White Wool Turtleneck
Simple yet elegant, many turtleneck jumpers can be dressed up or down for different occasions. In particular, slim cut turtlenecks made from a luxury material such as silk or cashmere are often staple office outfit pieces. However, it is worth looking beyond the traditional turtleneck. Vogue fell in love with the elegance of a white wool turtleneck jumper after viewing a film produced in a partnership between the iconic brand Country Road and The Campaign for Wool. Somewhat chunky, these turtlenecks can be paired with leggings or skinny fit trousers for a day at the office. Whether boxy tailored, long or shorter, when paired with dark, tailored trousers, a white wool turtleneck can add to a professional look that then dresses down with jeans or skirt for an evening out.
2. Black Jumper Dress
Jumper dresses are another option for work-to-evening wear. They replace the lighter, cooler dresses worn in summer months with a warm, comfortable option. No longer the stereotypical lumpy, shapeless, itchy creations for little girls, jumper dresses offer a classic look for women in colder months. A dark coloured or even black jumper dress can pair with a belt, scarf, or snood, leggings, and smart shoes for the office. When paired with boots, that same jumper dress can be perfect for a casual evening out. Many fashion bloggers point out that the best jumper dresses are more fitted to the body. This more tailored look tends to be more appropriate for a professional office. Asos jumper dresses often offer many office appropriate options.
3. Solid Colour V-Neck Jumper
While some may be worn singly, V-neck jumpers are particularly suitable for layering. In fact, many V-neck jumpers should only be worn with a camisole, collared shirt, or singlet underneath. Solid colours or low-key patterns in V-neck jumpers are particularly suited to the office environment. Shoppers have a choice of fitted as well as chunky V-neck jumpers. One fashion blogger in particular points out that wearing a collared shirt, unbuttoned to below the V-neck, creates a second V-shape. This effectively provides a slimming effect as well as leaving room for a short necklace. The cashmere V-neck jumpers from Jac & Jack are a top notch example of a highly flexible jumper for both office and evening wear. In fact, Vogue has offered Jac & Jack V-neck jumpers in many of their Online Shopping Night events for several years.
4. Boxy, Chunky Jumper
While many people naturally avoid a boxy or chunky jumper, Cosmopolitan steps up to prove that it can be a flexible wardrobe piece. In the case of chunky or boxy jumpers, a monochrome pattern or highly textured solid colour provides the visual interest without overwhelming an outfit for work. Cosmopolitan particularly loved a Bec & Bridge print jumper to pair with a draped skirt. The chunky jumper is another case where oversizing can be used to an advantage.
5. Animal Print Jumper
Whether long or cropped, fitted or boxy, animal print jumpers are a way to add some fun to an otherwise conservative work outfit. When paired with the appropriate accessories, animal print can move from the very casual to a more formal realm. Shoppers should keep in mind that some animal print jumpers need some layering, even if originally thought to be unnecessary. Cosmopolitan found leopard print to be a hot item on almost any wardrobe piece or accessory. While it is not advisable to mix and match prints in one outfit, they loved a Kate Sylvester leopard print boxy jumper. By layering a collared shirt underneath, it becomes even more suitable for a day at the office.
How to Buy Jumpers on eBay
Buying jumpers on eBay does not particularly require much planning. Other than having an idea of one's size, you can jump in to search for a particular colour, style, or brand. You can start by typing in a phrase in the search box on any page of the website. For example, looking for 'silk purple V-neck' brings up all V-neck jumpers and cardigans available. A more refined search, such as 'black jumper Esprit', brings up all jumpers of a specific colour and brand.
Once you have found your perfect jumper, you should make sure to read the listing in great detail. All sellers do not have the same return and exchange policies. eBay can be a source of excellent deals on designer jumpers. It is worth an extra check to understand exactly what can happen if the jumper turns out to be the wrong size or simply unflattering.
Conclusion
Office-to-evening clothing can involve some simple choices in warmer weather: a dress paired with a blazer or trousers and a blouse easily fit the bill. On the other hand, dressing for the office to dinner in the cooler months can take a bit more planning. Jumpers by nature can be a bit more casual than a blouse or dress. It is easy to find jumpers that are suitable for the office and possibly even find a deal on jumpers on eBay in the eBay Deals section. By looking for jumpers with monochromatic prints or solid colours, tailoring, and quality materials, shoppers can find some safe choices. This is not to say that those are the only office-friendly features. However, they provide a safe starting point for a search. With some planning and careful searching through the available listing, shoppers are sure to find the perfect jumper to go from office to dinner on eBay.
Jumper|Turtleneck|Jumper Dress|V-Neck|Chunky Jumper