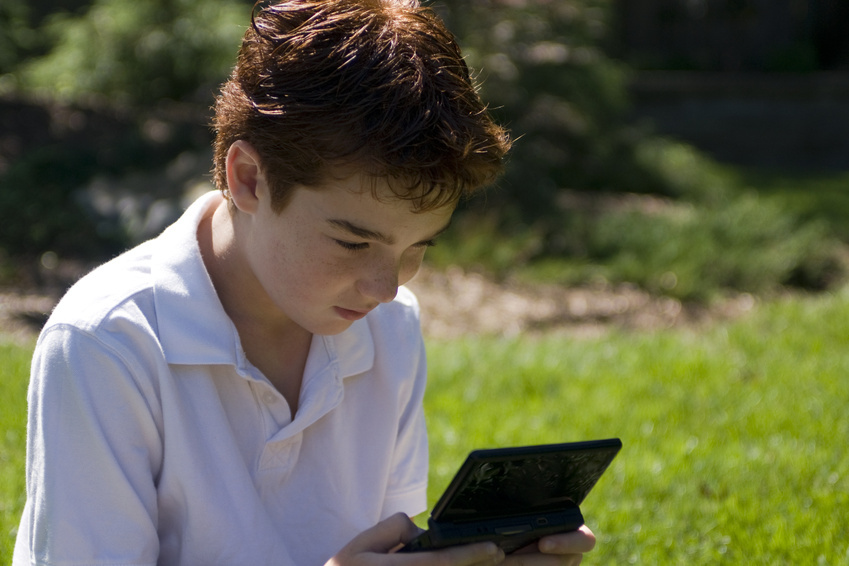 Preteens and children love the Nintendo 3DS portable game console. It projects incredible 3D effects and allows players to stream videos, access the Internet, and participate in social networking. More than anything, however, players want the best 3DS games, and since the device has been available for a while, there are many entertaining 3DS games in various genres available online for children.
1. Super Mario 3D Land
Fans of the Mario series of games will adore Super Mario 3D Land, which was released for the Nintendo 3DS in 2011. This version has the familiar narrative, but players will enjoy some updated elements, such as new power-ups that give the characters extra abilities, and some innovative new game play experiences that highlight the 3D capabilities of the 3DS. Players control Mario on his quest to rescue Princess Peach who has been kidnapped by Bowser, and the game comprises 96 levels distributed across 16 worlds.
2. Legend of Zelda: Oracle of Seasons and Oracle of Ages
These two action-RPG games were originally released for the Nintendo Game Boy system in 2001, and they were re-released for the Nintendo 3DS in 2013. Originally, there were to be three games released as a trilogy, but this idea was scrapped, and the pair were released as two halves of one story arc. The main character of the story is Link, who may be recognised even by those unfamiliar with the Legend of Zelda series because he appears in much of Nintendo's merchandising and in other Nintendo games such as Mario Kart and Super Smash Bros. In Seasons, Link is called to rescue the goddess Din who has been kidnapped by the villain Onox. In Ages, Link is on a quest to help the goddess Nayru. Link is initially armed with a sword and shield, but as he completes missions and solves puzzles, he earns access to upgrades and weapons. Players will enjoy the colourful elements of the game, and reviewers comment that the satisfying experience of the involved and engaging story overcomes the simple visuals and sounds of this older game.
3. Shin Megami Tensei IV
Shin Megami Tensei IV is a role-playing game, or RPG, that was released for the Nintendo 3DS as one of the Megami Tensei series of games. This game is set in the fictional country of East Mikado, a seemingly Medieval land where the inhabitants have been divided into two classes, the noble Luxurors and the peasant Casualries. The protagonist of the story is Flynn, a Samurai who must battle a Black Samurai who is turning Casualries into demons. Reviewers comment that the visuals are richly coloured and detailed, and that they enjoy the dark, edgy rock soundtrack that mirrors the darkness of this medieval world.
4. Mario Kart 7
Mario Kart 7 is the seventh installment in the Mario Kart racing video game series. Players can choose from one of 17 different Mario characters to participate in go-kart races on assorted Mario-themed race tracks. As they race along, players encounter various power-up items like Koopa Shields, Banana Peels, and Super Mushrooms that they can use to hinder the other drivers in the race. This version of the game gives characters access to new features, like hang-gliding attachments that allow them to skip over parts of the track or find shortcuts and various other vehicle upgrade and customisation options that add up to a total of 1,190 possible kart combinations. Players can choose single player mode, or they can play with up to eight other players online.
5. Pushmo
Those looking for an addictive puzzle game should definitely check out Pushmo, which is known in Europe as Pullblox and in Japan as Hikuoso. The game is set in Pushmo Park, a giant playground filled with Pushmo structures, which are made of blocks that slide forwards and backwards. Players control Mallo, a red, Sumo-wrestling cat, whose mission is to rescue several children who have become trapped inside some of the Pushmo structures. Play continues through 250 levels, and as players progress the puzzles become increasingly difficult. The game also includes Pushmo Studio, a feature in which players can design their own Pushmo structures. Those who already have this game may enjoy Pushmo's sequel, Crashmo (known as Fallblox in Europe), or a third game called Pushmo World (known in Europe as Pullblox World and in Japan as Hikuosu World).