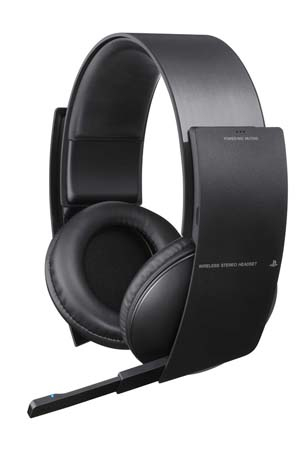 When it comes to playing games on a PS3, it is vital to have good sound. Not only will this enhance the enjoyment of the PS3 game but also the game itself. Having good surround sound will improve a player's game. In addition, sometimes it isn't possible to play with the sound up loud – particularly in public living spaces. The use of a headset in these scenarios will be required. This guide offers advice on how to buy a PS3 headset.
What to Look For In A PS3 Headset
Not all headsets are the same. The range of functionality varies and it is important to take this into consideration when looking to make a purchase.
| | |
| --- | --- |
| Wireless or Wired | The basic types of headsets are either wireless or wired. Basically speaking this means, depending on the type, the headset will either be connected to the PS3 via a cable or use a wireless connection like broadband. |
| Bluetooth | Similar to a wireless headset, a Bluetooth headset works via a radio wave. It is smaller than a traditional headset and can often break up if worn too far away from the device or near other radio waves. |
| Design | The design of the headsets will affect the comfort of the wearer. Some headsets come with additional padding, whilst others are more basic in their comfort. |
| Brands | There are many different brands available on the current market. These brands include; Sony, Turtle Beach, Triton and Plantronics. When it comes to brands, the best advice is to look for a headset that best suits your needs rather than base it off the brand. |
Top 5 PS3 Headsets
1. Afterglow Wireless Universal
Despite the interesting appearance of the ear piece, this headset offers a punchy sound. Again, packed with features, this headset comes equipped with wide stereo sound, 3 different EQ settings, raw audio, bass-boost and immersive, extendable mic and balance controls.
Not only has it got the above, but the headset comes with 50mm Neoydmium speakers with acoustic cavity.
2. Tritton AX Pro+
The Tritton AX Pro+ is a multi-featured headset offering outstanding sound quality. The headset has 8 inbuilt sound speakers each with their own volume control. The headset has a detachable microphone that is also bendable allowing the user to set it in the most appropriate place. To assist with creating a headset that is as comfortable as it can be for all ear types, the ear padding swivels to adjust at will.
3. Creative Sound Blaster Tactics 3D Omega Headset
The Creative sound blaster tactics 3D Omega headset offers an impressive list of features. The list includes: detachable microphone that has a noise reducing function, on-board controls, stereo drivers and illuminating ear-cups. This headset is wireless but it is possible to use when charging. All of this makes it an excellent all-rounder headset suitable for all manner of games.
4. Turtle Beach Ear Force x12
Turtle Beach are a renowned company producing high quality headsets. The Force x12 isn't a high end headset, but offers an affordable alternative. The headset offer a decent sound and are comfortable over long periods of time. Features include a built in amplifier and coupled sound controls.
5. Astro Gaming A40
Although the Astro Gaming A40 is an older model, this particular headset remains one of the best designs available on the current market. The design is light and comfortable with additional cushioning over the ear and offers high quality crisp sound.
How to Buy PS3 Headsets On eBay
The best place to research and purchase PS3 headsets is on eBay. They have an extensive range. Not only that, but their website is easy to use and offers safe and secure payment options including PayPal. In addition to PayPal (a third party company), it is possible to pay using a credit or debit card.
Searching for a product is simple and effective. This can be done by adding a keyword into the keyword search bar which can be found at the top of every page. If the exact product is known, the advance search can find it immediately. However, if you wish to browse all products, follow the categories selector and filter down to the required section.
Conclusion
A quality headset is a must have item for all serious gamers. The ability it has to increase your game, improve your performance and enjoyment is huge. With eBay's extensive range and the ability to shop from the comfort of your own home, it has never been easier to make this purchase. Before long the perfect headset will be arriving on your door step with the capability to revolutionise the way you play your PS3 games.