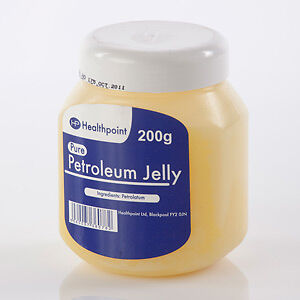 Chafing, especially between the legs, around the groin, and sometimes under the arms, is sometimes the inevitable result of exercise. Chafing results from skin rubbing against skin, or skin rubbing against wet or rough fabric. In either case, chafing can turn into a painful rash that makes it difficult to walk or move without experiencing pain. But chafing can also sometimes result from walking or moving if the thighs and legs press together during walking.
Anyone who would like to avoid chafing can choose the appropriate underwear and products such as baby powder and anti-chafing powder. Sometimes wearing the right pants can also make a huge difference with chafing. Knowing the five essential products to help prevent chafing may help buyers choose the right product whether they shop at sport equipment stores or online at eBay.
1. The Right Underwear
Underwear is perhaps the most important element of preventing chafing. Depending on where and how chafing occurs, different types of underwear might be appropriate. Usually, it is a good idea to choose breathable stretch fabrics with moisture wicking and aerating properties. Compression fabrics are also a great idea for preventing chafing, especially for athletes or anyone who is working out. The following types and brands of men's underwear are usually considered to be excellent for preventing chafing when working out.
Under Armour Shorts
Under Armour shorts are one of the most popular clothing items to prevent chafing. Under Armour is an affordable and very popular brand that can be readily found on sites like eBay. The popular Men's Health magazine includes Under Armour Tough Run Shorts as an excellent method of preventing chafing. Under Armour is usually made for athletes and for working out but can be used for everyday wear as well.
Nike Shorts
Nike is one of the most popular sports brands on the planet and they usually include anti-chafing in their clothing design. Styles range from flat seams to more breathable designs that wick away moisture so that the wearer does not chafe. Buyers should check the label or read the description to make sure that the shorts they want to buy offer the protection they need.
2. Compression Garments
Compression garments are another great way to help prevent chafing. Compression garments are typically made of very stretchy materials such as spandex. These garments are meant to apply pressure to the body, which can help prevent chafing. Usually, compression garments are not recommended for constant wear because they can atrophy the muscles over time by providing too much support. However, this type of clothing is excellent for anyone doing heavy exercise such as running or for anyone who is overweight and has problems with chafing while walking, biking, or working out at the gym. Under Armour produces a great deal of compression shorts and tops, which are appropriate for preventing chafing.
3. The Right Clothing
The right clothing can do a great deal of good for preventing chafing. In general, wearing loose cotton pants is a good option for preventing chafing because the pants allow air to flow freely, absorb moisture, and do not rub together. However, some people also prefer to use spandex blends of tight fitting pants, such as options from Speedo or bicycle shorts. Popular brands of sportswear include Adidas, which produces loose fitting shorts made of cotton and polyester blend or tight fitting spandex blends, Everlast, which makes cotton blend or polyester shorts, Nike, and Under Armour. Usually, brands can be chosen according to personal preference and budget.
4. Powders and Exercise Lubricants
Powders and lubricants can be used to help prevent chafing and rashes. Usually, one or the other can be used although lubricant should most likely only be used for high intensity workouts such as running or heavy cycling. While both powders and lubricants have their pros and cons, the average person should usually go with the powder as it is less messy, more convenient, and easier to use.
| | | |
| --- | --- | --- |
| Features | Powder | Lubricant |
| Cost | Very affordable | Affordable to expensive |
| Availability | Readily available | Sometimes difficult to find |
| Result | Reduces moisture to reduce friction | Creates a slippery effect to prevent chaffing |
| Cons | Can be difficult to apply without making a mess | Can make a mess of clothing |
| Options | Talk, baby powder, body powder | Any exercise lubricant such as BodyGlide, petroleum jelly |
Both powder and lubricant are usually appropriate for exercise, while powder is better for simple walking and everyday use. Both may or may not be suitable for a single person, depending on the type of clothing that the person wears. For example, someone who wears boxer shorts or shorts might not be able to use lubricant because it would make a mess of the shorts. In this case, powder is the best option because it helps to prevent chafing without making a mess. however, it should be applied with care.
5. Chafing Relief Products
Chafing relief products are sometimes used to prevent further chafing and they are always handy to keep around. There are many products that are specifically made to treat chafing but websites like WebMD recommend cleaning the area and applying petroleum jelly. Other experts suggest using aloe vera to moisturize the skin and help it to heal more quickly. Monistat is a popular brand made specifically for chafing relief, so buyers can also look into that as an option.
Buying Products to Prevent Chafing on eBay
eBay sellers list everything from appropriate sportswear to anti-chafing creams and lotions, so you can likely find anything you need on the site. Purchasing men's underwear on eBay requires that you know your size and measurements in order to get a good fit. You should also check the ingredients in any powder or gel in case you are allergic to any of the ingredients. It is also a good idea to read the full description before committing to a purchase to ensure that what you are buying comes in the quality and quantity you need.
To make a purchase on eBay, simply search for the item you are looking for using the search bar on any page of the website, browse through and compare your options, and choose the product or products that suit you best. You may also want to check eBay Deals to see if there are any sales on items that you need. Remember to consider the cost of shipping and estimated shipping time before you make your decision.
Conclusion
There are many products that can help to prevent chafing but for, for the most part, a combination of wearing sportswear, a good pair of shorts, and perhaps a powder or lotion can make a great deal of difference. Compressive garments such as Under Armour bicycle shorts can also do a great deal for preventing chafing. Some people prefer to use baby powder while others like to use petroleum jelly when running or doing heavy exercise.
Most people might find that a combination of powder and shorts would work best for walking and light exercise. Boxer shorts that come to the middle of the thigh or bicycle shorts, which usually go to the knee, are both great options. Lubricants can also be a good option but should usually only be used for heavy exercise as they can make a mess of clothing. Finally, any anti-chafing products can be purchased in sports stores, some health stores, and through online sites such as eBay.
Bicycle Shorts|Under Armour Tough Run Shorts|Petroleum Jelly|Compression Shorts|Sportswear