Getting a little extra hair length or volume is on the wish list of many women, but finding realistic hair extensions can be tricky. Fortunately, there are a number of quality hair extension brands that easily blend into hair and attach in a variety of ways. With a little bit of research into the top hair extensions, any woman can find a version of these
beauty products
that work best with their hair and personal style.
1
Balmain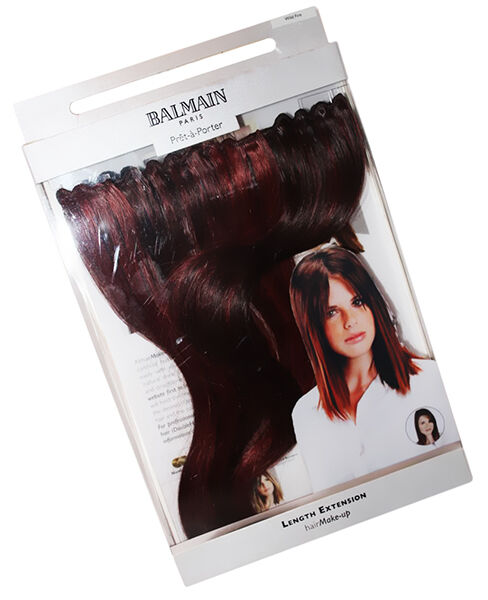 Balmain has an international reputation as one of the top manufacturers of quality hair extensions. Their products pop up on a range of celebrities, including Gwyneth Paltrow and Sarah Jessica Parker.
Those who want to take the keratin bond approach for a leave-in solution may consider Balmain's Fill-in extensions, which are made from 100 per cent human hair. Anyone who prefers a temporary solution can use the brand's Hair Dress or Clip-in Weft options, which both come in a range of colours and ombre dye patterns.
---
2
easihair pro
The easiLengths extensions from easihair pro run the gamut from tape-in options to clip-in volumisers. The brand uses 100 per cent Remy hair, renowned for its sheen and resilience, thanks to the undamaged condition of the cuticle.
The brand's solutions are great for women who do not want to commit to big style changes. Their clip-in bangs can deliver a blunt bang look without having to take out the scissors, while their clip-on colour strips introduce fun and vibrant shades without having to brave harsh dyes. When applied by skilled hands, easihair pro's tape-in solutions can last up to eight weeks and do not require additional tools.
---
3
HALOCOUTURE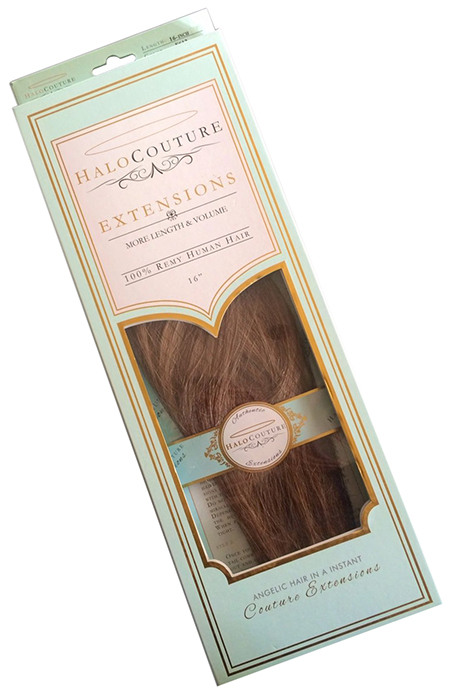 HALOCOUTURE built their reputation around their Original Halo, a clip-in solution that delivers full, volumising length around the entire head for a glamourous look. The upgrade to the Original Halo is the Layered Halo, which features the same design but with two to three layers for natural blending, even with short hair.
HALOCOUTURE also offers the innovative Fall, which clips into the crown of the head and can easily cover thin roots or grey that is just coming in. It comes in two lengths and is available in 23 colours. Their Ponytail solution is a great way for women to add instant volume to a simple updo, attaching into the hair by a simple comb and featuring a wrap-around section of hair that conceals the extension.
---
4
Hairdo by Ken Paves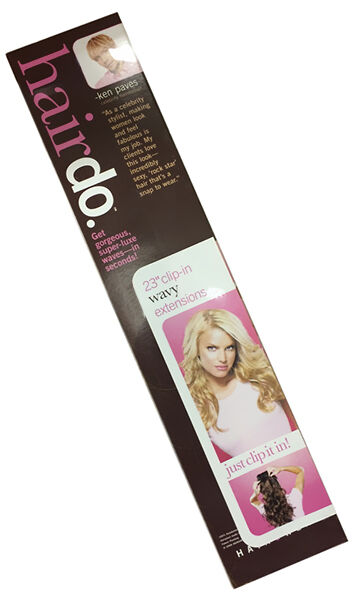 Stylist to the stars, Ken Paves teamed up with singer and actress Jessica Simpson to create the Hairdo by Ken Paves line of hair extensions. These products focus on simple styles that women can wear on an everyday basis. They range from 100 per cent synthetic to 100 per cent human hair, giving any budget an accessible entry point to these products.
One of the brand's top solutions is its take on the clip-in ponytail, which is a sleek and stylish solution that brings instant polish to a woman's look. Consumers can also enjoy the brand's innovative wraps, which deliver a bun style in an instant.
---
5
SO.CAP.
One of the first brands to explore the virtues of Remy hair, SO.CAP. offers a variety of hair extension lines. These lines evolve as hair trends change, as the company makes it a priority to keep up with the latest style and colour looks.
SO.CAP.'s Classic line features extensions for women who want a smooth, natural flow to their hair. The Eclectica line offers women a variety of dyed options that can match their own hair colour, without sacrificing the quality of the real Remy hair used in these extensions. Women who love the ombre look might enjoy the brand's Shatush line, which offer natural looking ombre tips. Clip-in collections from SO.CAP. come with a variety of small and large components, allowing women to fit the extensions into different styles depending on the occasion.
---
How to buy hair extensions on eBay
Finding hair extensions on
eBay
is easy by using the search bar, which is located on every page of the site. Entering a keyword term and running a search pulls up all of the products available that relate to that term. You can use a specific brand name or search for hair extensions in general to see everything that is available for purchase. Achieving flowing, natural, and glamourous hair is not difficult with the right products. By getting to know some of the top hair extensions on the market, any woman can sport a stylish, new look.