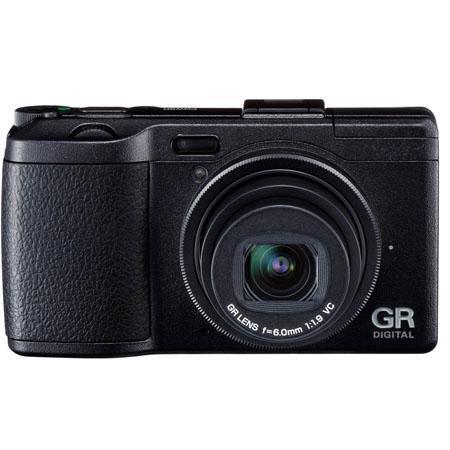 Ricoh are the manufacturers of a number of highly respected digital cameras. The company are known for producing affordable, top quality devices. There are quite a few Ricoh digital cameras to choose from, and some buyers may be finding it difficult to identify which device would be most suitable for them. The following guide shall examine the top 5 Ricoh cameras available on the market today, and will explain how to find and buy these products on eBay.
Ricoh Cameras
Ricoh are a Japanese company who specialise in the designing, development and manufacturing of electronic imaging devices. Along with digital cameras, the company also produce a variety of office equipment including printers, photocopiers, fax machines, software and management systems. However, Ricoh are primarily known for their digital cameras, which are ideal for both personal and business use. The cameras are compact, easy to use and offer very excellent image quality. The following are the top 5 Ricoh cameras buyers can choose from.
1 - PX
The Ricoh PX is a versatile digital camera available in a number of coloured casings. The idea behind the device is it is small enough to be kept on person at all times, allowing the user to capture their day and the various things they see and experience.
The Ricoh PX has a 16 million-pixel CCD image sensor that is extremely adept at capturing colour and detail. The device utilises image-sensor-shift stabilisation to minimise blur, even if the subject is in motion. The Ricoh PX possesses a 5x optical zoom allowing users to take shots of subjects up-close and far away. The device is very durable and suitable for use in wet and windy weather. It also features a notable video recording function.
2 - G700
The Ricoh G700 is a very powerful camera suitable for the needs of professional photography. The camera is water, dust and shock resistant, which makes it ideal for use outdoors or in bad weather conditions. The camera comes with a number of features including a password camera lock capability, and a CALS mode that can be used to transfer data. The high-performance lens is capable of taking a variety of shots, including wide and macro formats.
3 - GR Digital III
The Ricoh GR series are renowned for their quick shooting ability. This is the perfect camera for buyers who want a device capable of taking on the fly snapshots with excellent image quality. The lens of the GR Digital III is multi-coated, which prevents ghosting from occurring. This device is also very quiet, and utilises noise reduction technology to keep the shutter noise output to a minimum. The camera has a high-sensitivity of 10-megapixels.
4 - GX200
The Ricoh GX200 possesses a super wide-angle performance lens perfect for taking shots of scenery and architecture. However, the camera can also be used indoors and for portraits and up-close shots that require fine detail and clarity. The GX200 is equipped with a 12-megapixel 1/1.7" CCD, which results in images of high resolution and a device that produces minimal noise.
5 - CX6
The Ricoh C6 is a small yet powerful digital camera suitable for buyers looking for a personal camera they can use for taking shots of a variety of subjects and scenes. The device is equipped with a high-speed autofocus, macro and 10x. optical zoom and a number of different shooting modes. The device also comes with a decent movie-making feature.
Searching for Ricoh Cameras on eBay
Buyers interested in purchasing a Ricoh digital camera are advised to search for their desired model on eBay rather than in a camera store or on a specialist or manufacturer's website. eBay has a very large selection of new and used digital cameras and camera accessories for sale at reasonable prices.
· To start a search, first head to eBay.com.au, and when the homepage has loaded, click on theCameras & Photography link located in the Electronics drop down menu.
· On the following page, buyers should click on the Digital Cameras link found towards the top of the list.
· When the listings page has loaded, buyers can click on the Ricoh filter found under the Brand heading in the Categories table. This will list Ricoh digital cameras only.
· Buyers should then type the name of the desired digital cameras into the search bar and press enter e.g. Ricoh CX6 Digital Camera.
eBay users have the option of searching for used products, and this can be achieved by clicking on the Used filter under the Condition heading found towards the bottom of the Category table. Buyers can also visit eBay Deals , which is a section of the main website that has a variety of products for sale at reduced prices. To access the Digital Cameras section, first click on the Deals link at the top of the page, followed by the Cameras heading in the Electronics drop down menu.
Conclusion
Ricoh have a number of top quality digital cameras available to choose from, and some time should be spent considering what type of photography the camera is needed for. Some cameras are more suited to personal and recreational photography, while others are ideal for professional work.