The ability to create a unique piece of furniture or handmade wooden object is what makes woodworking such a popular pastime. From a single piece of oak, birch, or ash, a woodworker can fashion anything their imagination can fathom, especially if they are willing to devote enough time, patience, and care to the endeavour. An important requirement for any woodworker is having the right safety equipment on hand, and there are a few safety glasses that seem to safeguard eyes more than the rest.
1
Dewalt DPG54 Protector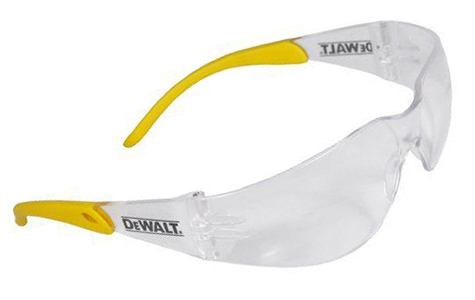 The Dewalt DPG54 Protector safety glasses feature a lightweight design and distortion free lenses that help reduce eye strain. Not only do these safety glasses shield the eyes from particles and dust, thanks to their impact-resistant polycarbonate lens, the lens coating keeps eyes safe from UVB and UVB rays, which is ideal for outdoor projects.
As safety should never come at the price of comfort, the Dewalt Protector safety glasses boast a rubber-tipped temple design, offering a snug and comfortable fit for almost all head sizes. Its hard coat lens prevents scratches and dents, making the safety glasses long lasting and durable for both casual and around the clock woodworkers.
---
2
Bolle Spider Spiflash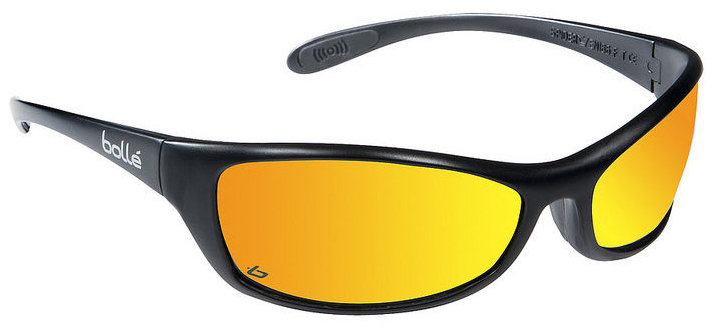 With filter protection that safeguards the eyes from solar radiation, the Bolle Spider Spiflash safety glasses are ideally suited for outdoor woodworking projects. The glasses feature a non-slip bridge to keep them firmly in place, and TIPGRIP technology that offers a comfortable fit.
The Bolle Spider Spiflash safety glasses have a myriad of useful coatings. The anti-fog coating helps keep the lenses free of condensation in workspaces with significant temperature differences, while the anti-scratch coating improves the product's lifespan and reduces the risk of scratches that can obstruct vision. They even offer anti-scratchcoating K, which prevents surface damage from fine particles such as wood dust.
---
3
Edge Brazeau Ballistic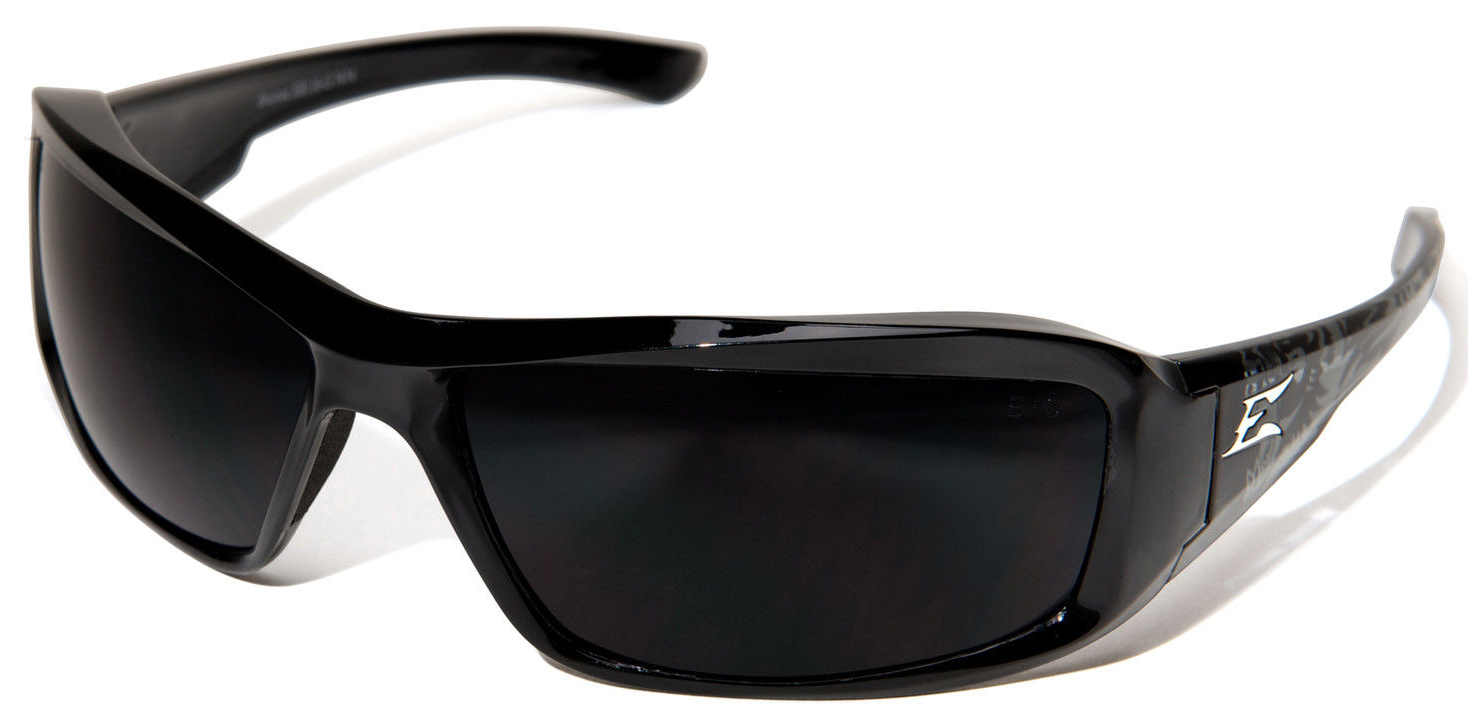 Featuring lenses that are fog and scratch resistant, the Edge Brazeau Ballistic safety glasses keep eyes safe in a variety of conditions. They provide protection from harmful UVA, UVB, and UVC rays, which is an advantage for those working in sunlit spaces. Its unique wrap-around frame eliminates side shield distortion, giving the user a clear view of their handiwork.
The Edge Brazeau Ballistic safety glasses are available in a wide range of styles, including black frames with polarised copper lenses, white frames with polarised smoke lenses, and White Vigilante2 frames with smoke lenses. This variety makes it easy for woodworkers to find a pair that offers the perfect balance of style and safety.
---
4
Safety Girl Navigator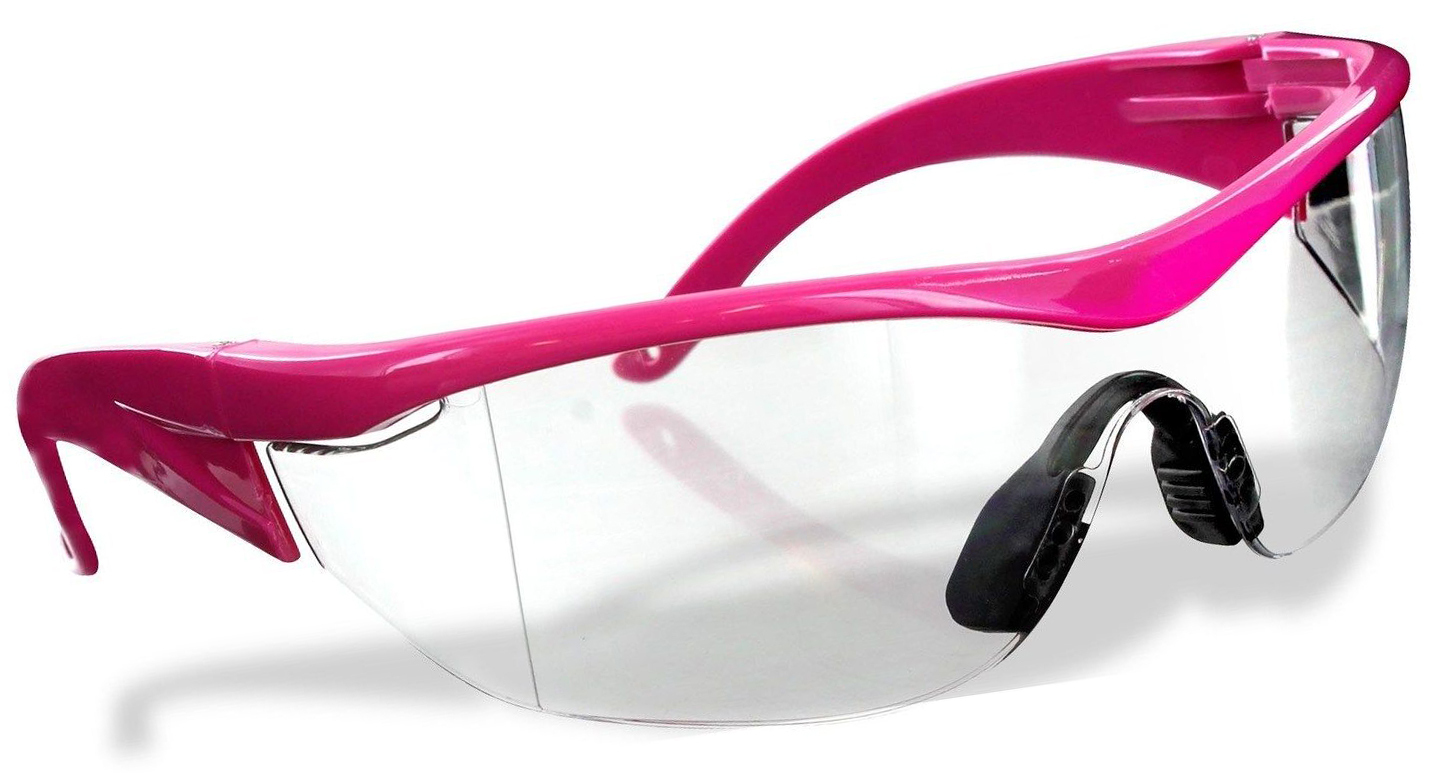 An affordable, practical, and fashion forward option that puts a feminine twist on traditional safety glasses, the Safety Girl Navigator safety glasses feature a polycarbonate frame and lenses that deliver long lasting protection. The anti-scratch lens design also makes them resistant to particle damage. The Safety Girl Navigator glasses come in pink and red styles, with amber, blue mirror, clear, and grey lens colours.
---
5
Uvex Genesis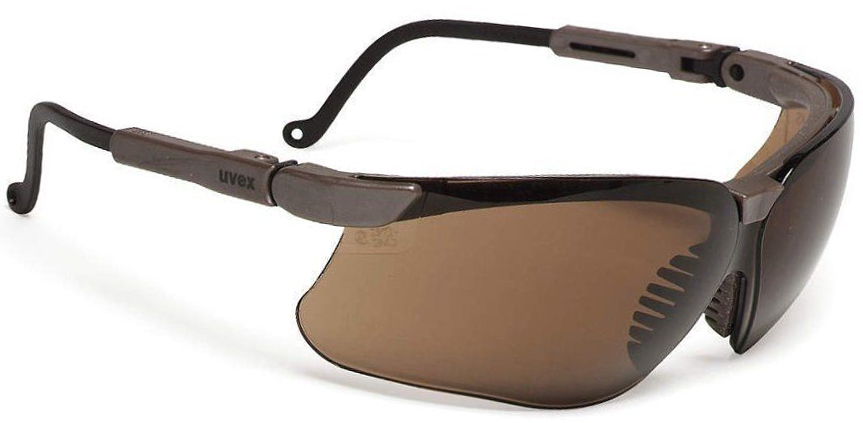 Genesis is one of the top eyewear brands in the industry, primarily due to its high-quality construction and ergonomic design. The Uvex Genesis features a wrap-around lens that does not get in the way of peripheral vision and extends protection. Its flexible fingers help it to mould to virtually any nose comfortably, while an elastomer browguard protects the brow line from woodworking impacts.
The Uvex Genesis safety glasses have the distinction of meeting the military V0 ballistic impact test, ensuring that eyes stay safe from any hazards in the wood shop. They feature an adjustable temple length and lens inclination, making them an ideal choice for virtually any type of woodworker. The safety glasses also have replaceable lenses, allowing owners to simply switch out the lens if it becomes a safety risk without going through the trouble or expense of purchasing a brand new pair.
---
How to buy safety glasses on eBay
Whether you are new to the world of woodworking or are in need of a replacement pair of safety glasses for your next project, sellers on
eBay
offer a vast assortment of top safety glasses with convenient shipping options. To begin your search, locate the search bar available on every eBay page. Enter keywords such as "safety glasses" or "Safety Girl Navigator safety glasses", depending if you want to view a broad or narrow list of results. Additionally, you can search for bundles of safety glasses to keep your eyes dust and particle-free for years to come.