A security system is the key to protecting a home or business. Good security systems have certain traits. For example, there is a preference for
wireless surveillance security systems
since they are easy to install, use, and move. Moreover, they are expandable and easy to maintain. Consumers should understand the basics of security systems and compare the best systems to choose the appropriate equipment for their specific needs. Before making a purchase, homeowners should learn about the top five security systems available.
Comparing Top Security Systems
When choosing a security system, it is important to purchase from a respected company to retain quality and longevity. Equipment is an important factor when choosing the best security systems from manufacturers.
Surveillance cameras
are an important part of overall security systems today. Top companies are also equipped with the latest technology to ensure that security systems keep up with ever-increasing sophistication in conducting crimes.
1
Zmodo 4 Channel 960H Security Camera Systems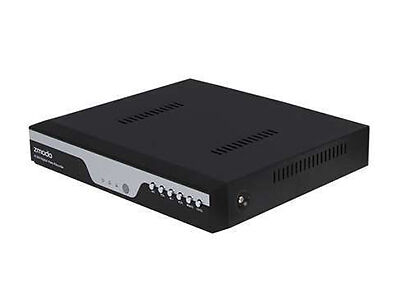 The Zmodo 4 Channel 960H has a high-quality resolution display and recording feature. The security system also has high-resolution night vision cameras, offering larger and sharper images that enhance surveillance. The 960H system monitors high traffic areas easily. The affordable system gets connected to smartphones, tablets, and PCs to view and control from anywhere.
---
2
GE Interlogix Concord Security Systems
The GE Interlogix Concord security systems are full-feature security systems for residences and commercial enterprises. It also includes residential fire detection in compliance with fire security standards. They have modular designs and cutting-edge software that provide system flexibility to meet the standards of any commercial or residential security applications. They are simple to install and use for virtually anyone.
---
3
Honeywell HRDP Security Systems
The Honeywell HRDP offers advanced security and low pricing. It is ideal for several surveillance applications, including retail and educational facilities. The HRDP system supports applications that need high image per second recordings, sensor activation, and motion detectors. This captures maximum detail at building entrances or exits. For any surveillance application, the search engine identifies sources of theft and is easy to hand over security camera video surveillance to those viewing on another device.
---
4
Uniden Guardian Wireless Systems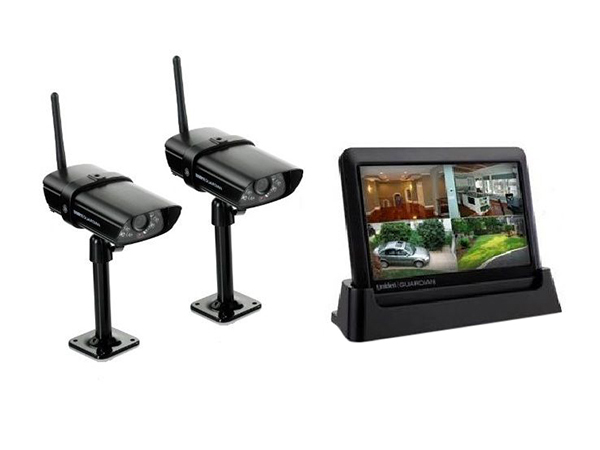 Uniden Guardian Systems are perfect for monitoring the outside and inside of residences and commercial properties. The systems offer weatherproof security camera systems and tablet-style monitors with responsive touchscreens. Uniden also offers iPhone and Android applications, so that people can check their security remotely.
---
5
Bosch 880 Ultima Alarm Systems
The Bosch Ultima 880 system offers sophisticated electronic surveillance. The system is suitable for an office or a home. Integrating microprocessor technology, the Ultima alarm system comes wired or wireless. It comes with monitors for fire and intrusions.
---
Choosing an Appropriate Security System
With swelling crime rates, security surveillance systems are popular in many homes and retail establishments. Some security systems may comprise of a sole alarm, while security cameras have proven to restrict unwanted intruders. Today, there are several technological advancements in security developing rapidly, so it is important to know the security essentials available.
Consumers should be sure to invest in a user-friendly security system, so that everyone in the home and office can learn how to use it. Some companies provide professional or self-installed systems. A professionally installed system may require an installation and service fee. Self-installed systems do not need professional installation. Typically, self-installed systems are wireless, making the process of installation fairly easily, completing the installation in a few minutes.
How to Buy Security Systems on eBay
For those who want to know the different types of security systems available, sellers on
eBay
provide many options for residential and commercial enterprises. Keep in mind that a security system should have the basic security essentials. Some of the most popular brands for
security cameras
are GE and Honeywell. You can do a specific brand search or a general search in the search bar. Be sure to look at the seller's reputation and return policy in case the need arises. Make a decision to purchase security equipment based on items that are suitable to your security needs.