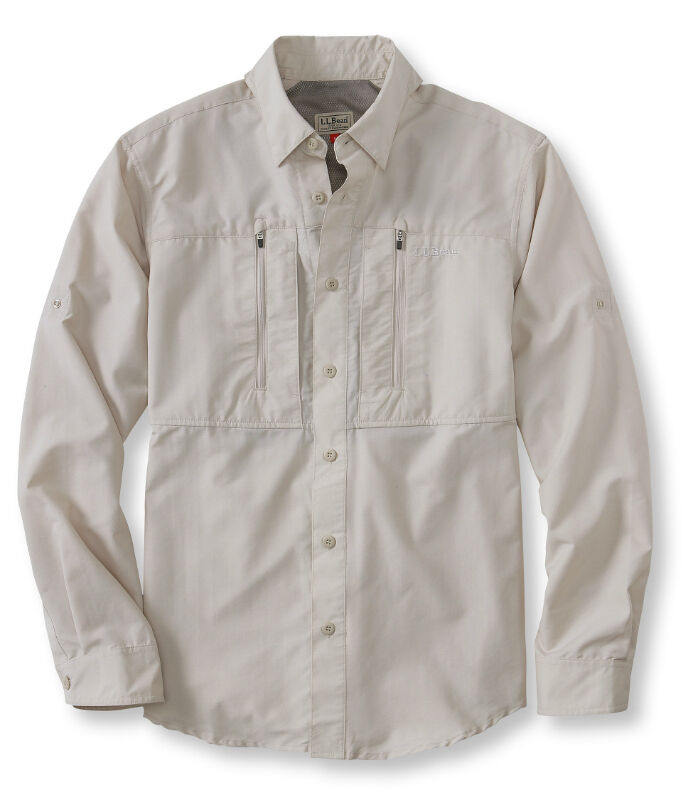 Finding the right shirt can be difficult for some men, especially if their size does not match the standard sizes that most manufacturers use for their clothing lines. Often times, big and tall men need to spend a lot of time shopping just to look for a suitable shirt. Long shopping trips can not only be exhausting and annoying, but can also waste a lot of the buyer's time and money.
Fortunately, there are many clothing brands, including famous ones, selling shirts for big and tall men. To find the right shirt, it is only a matter of knowing these brands and finding out where they are available. Sometimes, shopping in brick and mortar clothes stores can be difficult as buyers may still need to visit several stores before finding a shirt they like. Therefore, a good idea is to shop for shirts on online stores such as eBay.
Shirts that Look Good on Big and Tall Men
Many shirts for big and tall men are only suitable for either broad men or tall men. Therefore, buyers who are both broad and tall often end up with slightly ill-fitting shirts, even if the shirts they buy are big. The shirts in the following top five list are recommended by popular fashion blogs and men's magazines because they fit well on almost any man, and are suited for men with various styles and preferences. Furthermore, these shirts are from well known brands that have always produced high quality clothing.
1. Ralph Lauren Big and Tall Classic Fit
Being among the top brands in men's fashion, Ralph Lauren is known for designing stylish shirts, especially its Polo and dress shirts. Fortunately for big sized men, Ralph Lauren has an extensive line of Big and Tall men's apparel. When shopping for Ralph Lauren shirts, buyers can look at Big and Tall Classic-Fit shirts.
These shirts are available in quite a number of colours and patterns, so buyers should be able to find one that suits their preferences. Some Classic Fit styles available to buyers are plaid shirts, military styled shirts, and mini-chequered gingham shirts. These Classic Fit shirts provide a relaxed fit, and are neither too baggy nor too tight, making them perfect for almost all buyers.
2. Calvin Klein Big and Tall
Like other major clothing brands, Calvin Klein has its own Big and Tall apparel line. Calvin Klein's Big and Tall shirts stay true to the brand by being sharp and sexy. They come in both long and short sleeve options, as well as in solid and patterned styles. As with all Calvin Klein shirts, the fabric on Big and Tall shirts is of high quality and can make any wearer look classy and distinguished. Furthermore, the shirts tend to provide a good fit and are not baggy around the waist. For buyers who want to always look presentable, getting a Calvin Klein Big and Tall shirt is a great investment.
3. Nautica Big and Tall
Nautica is a brand well known for producing high quality, adventure-inspired apparel. Like other items in this brand's catalogue, the shirts aim to give wearers an outgoing spirit and a can-do attitude. Nautica's Big and Tall shirts are available in numerous designs, but mostly in toned down colours, making them suitable for more mature men. With most of Nautica's apparel having printed patterns, the shirts may be more suitable in casual and semi-formal environments. Nautica shirts almost always fit perfectly, so buyers are likely to be pleased when they purchase a shirt for themselves.
4. Van Heusen Big and Tall
Buyers who are looking for a stylish and affordable shirt can check out Van Heusen's products. Van Heusen produces a range of different apparels, including casual shirts and dress shirts for big and tall men. The brand's Big and Tall shirt line has shirts for all occasions, so buyers are likely to find the right shirt no matter what they are searching for. Van Hansen shirts are comfortable to wear and versatile. However, compared to more expensive brands, Van Heusen's products may feel less premium and classy. Overall, the shirts are well tailored, and look good on any man, no matter the occasion.
5. Wrangler Western Snap Shirt
Wrangler is well known for its jeans. However, this Western style clothes maker also has plenty of other clothing lines, including shirts. Compared to other brands, Wrangler has a wider range of shirts, from denim workwear to Western style casual outfits. Although there are plenty of Wrangler shirts for big and tall men, the Wrangler Western Snap shirt is perhaps the most versatile and suited for casual occasions. This shirt has a Western style, with two breast pockets and a spread collar. It looks good when worn with a pair of jeans and boots, giving the wearer a rugged, masculine look. For big and tall men who are not afraid of looking like a cowboy, or who just want something a little different in their wardrobe, this shirt is a good choice.
Choosing the Right Shirt
Finding the right shirt for big and tall men should not be too complicated with a bit of planning. First, it is a good idea for buyers to write down their body measurements. This can be very helpful since they can compare their measurements with those provided by seller, especially if they buy from online retailers like eBay where it is not possible to try on the shirt.
If shopping in brick and mortar stores, buyers may want to bring along somebody to help them decide on what shirt to buy. Buyers should also keep their options open, and not only look for a particular shirt brand, or shop in a particular area. That way, they have a higher chance of finding the shirt they like. Lastly, after making a purchase, buyers should not be afraid to alter their shirts. Sometimes, altering an affordable shirt can make it look sharp and fit perfectly, at very little extra cost.
How to Buy Shirts for Big and Tall Men on eBay
If you are looking for a good shirt on eBay, you can use eBay's search feature to find the one you like. When on eBay, just type your preferred keyword, such as 'men's big and tall shirt'. Alternatively, you can also specify the brand and colour of the shirt you want. When looking at all the available shirts, be sure to read the product description so you know what you are buying.
If you want to cut costs, you can also go to the eBay Deals page and look at the shirts available there. Besides choosing the brand, colour, and pattern, you should also remember to choose the size of your shirt. After all, although these items are generally big, they still vary in their sizes. Before purchasing your chosen shirt, go through all the information again including the size, price, and shipping fee.
Conclusion
For big and tall men, finding a shirt of the right size can be challenging. However, there are plenty of clothing brands with shirts tailored for big men. The top shirts for big and tall men include Ralph Lauren Classic Fit, Calvin Klein, Van Heusen, Nautica, and Wranglers.
Each of these brands has its own style and theme, so buyers should choose the right brand based on what they plan to wear the shirt for. For instance, many Calvin Klein Big and Tall shirts look good at formal and semi-formal occasions, whereas Nautica shirts are suitable for casual settings. With so many brands offering clothes for big and tall men, buyers should have no problem finding a shirt that fits them. Plus, buyers can find many of these shirts online, including on eBay, at affordable prices.
Big and Tall Men Shirt|Ralph Lauren Shirt|Calvin Klein Shirt|Van Heusen Shirt|Wrangler Western Snap Shirt