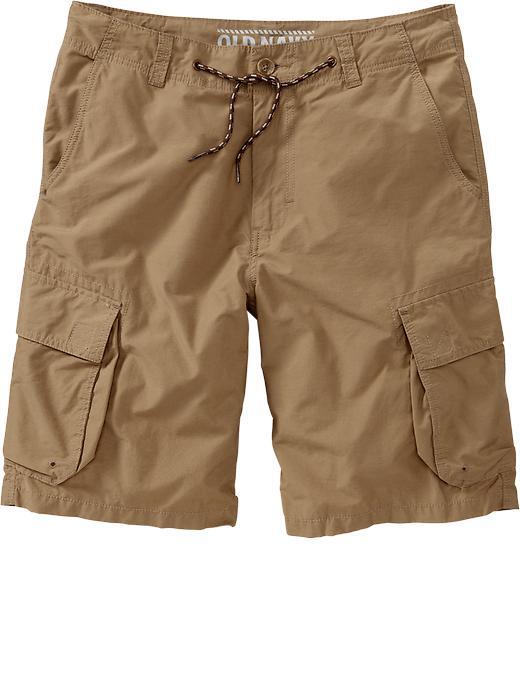 The principle behind all gym clothing is that it should provide unrestricted movement. Although long pants and tops can provide this to a degree, the right gym shorts exemplifies this through flexibility of waist, leg and knee flex movement. With shorts that come in many styles to suit a vast range of individual tastes, choosing the best kind may prove a confusing exercise. Narrowing down the options to a select few can help a customer avoid the pitfalls of the wrong style, fabric or cut, and focus on a choice range that can provide equally good service.
eBay has a good range of gym shorts and other athletic gear. Customers who wish to shop for this item should consider the type of workout routines they regularly engage in, as this is a major determiner in choosing the most suitable gear.
Choice of Workout Shorts
There are three main categories of sports shorts: spandex/compression, cotton, and synthetic. Choosing the appropriate shorts is a matter of wearing the most comfortable, practical and exercise efficient type to match the activity. Actual choice is personal. Some men prefer long pants to short, or fleecy to thin. Weather conditions are a fair determiner, and most gym users like to keep their muscles insulated until they have warmed up.
In the gym environment, men undertaking weight resistance programmes need pants that are suitable for both warm-up exercises as well as the weight routine. Below are examples of some of the best workout shorts.
Shorts Design
The design of a pair of shorts plays a large part in workout comfort. Men who engage in treadmill running or other activity which requires fast and repetitive leg motion should choose shorts that have flat and low profile seams, or better still, externally placed seams. This is because obvious or nubby seams on a pair of gym shorts, especially if close fitting, can cause chafing.
Compression Shorts
Compression shorts have several practical functions that aids comfort and supports muscles during exercise. They are also very useful in the prevention and rehabilitation of muscular injuries such as groin or hamstring strain. This is because they compress muscles as they work, thereby alleviating strain and vulnerability to injury. They hug close to the body and extend from the waist to mid or lower thigh. They are normally worn as undergarments, especially when worn by men. For gym routines, a man can wear compression shorts under a regular pair of cotton shorts for muscular warmth and support. Worn in this way, they can be a valuable aid in both aerobic and weight training routines, and eliminates the likelihood of chafing.
Cotton and Cotton Blend Shorts
Cotton shorts are traditionally the most highly breathable and comfortable to wear. This has made them one of the most popular choices for gym shorts and other athletic gear. However, this is no longer true as synthetic materials now have superior moisture wicking qualities. Stiff cotton shorts such as those commonly worn as casual wear are not a good choice for the gym. The most suitable type of cotton shorts for working out in are lightweight, fleecy or brushed cotton. The advantage of fleecy or brushed cotton shorts are the fabric's softness and suppleness which yields well to movement. However, as they are insulative, they may not be desirable in warm conditions. A good option for those who like cotton is a pair of cotton blend shorts. A cotton/polyester blend offers greater softness which is essential to workout comfort.
If a customer chooses 100 per cent cotton, it is important they choose their exact size. Cotton is a non stretch fabric, so they need be a roomy fit. They should be drawstring and free of fly-zips and buttons, although they may have a rear zip pocket.
Synthetic Shorts
These days, the inclusion of modern moisture wicking fibres in synthetic sports gear has made the option a far more attractive one. Synthetic shorts that contain these fibres are a good choice for gym goers who engage in aerobics and other cardiovascular exercise that leads to heavy perspiration. A variety of leg lengths can be worn so long as movement is not restricted. Many synthetic shorts are made of stretch fabric, so they can be form fitting without inhibiting motion. Some of the best shorts to choose for uninhibited movement, however, are split leg shorts. These allow complete freedom of motion, although they can present modesty issues due to their loose leg fit. They are, nevertheless, a very popular choice for many athletic activities, especially running.
Top Shorts for a Workout
The following outlines the different types of workout shorts that men should look for. Even when the choice is as much about individual style as features, the variations of these types makes it easy for anyone to find exactly what they want.
1. Compression Pants/Shorts
Compression pants form a base layer for gym wear. Although they can be worn alone, they are normally worn with shorts over them. They are made of a breathable synthetic material that fights bacteria and odour, making them very popular for all types of sports activities. They also provide valuable support to muscles when carrying out a gruelling exercise routine.
2. Under Armour Cotton Charged Gym Rat Shorts
The soft and flexible Under Armour Cotton Charged Gym Rat shorts can be worn as boxers underneath clothing, but are permissible for gym wear also if underwear is worn underneath. They are perhaps the closest thing a gym goer can get to having no restrictions of movement in a cotton garment. A drawback however is that they perhaps do not lend themselves to as wide a range of activities as more standard shorts.
3. Jog/Gym Shorts
Cotton jog/gym shorts are perfect for the gym, and come in a range of styles including chino. They are long cut shorts that reach to the knees, but with their lightweight and flexible material, they do not inhibit movement. They may come in either fleecy or plain soft cotton finishes. Some are cotton blends, and others are 100 per cent cotton.
4. Canterbury Stadium Shorts
Canterbury Stadium Shorts come in a variety of lengths, from short leg to three quarter thigh length. They are a lightweight drawstring with an elastic waist. Known for their durability, these shorts offer uninhibited movement thanks to soft and light polyester.
5. 2XU Training Shorts
The 2XU training shorts are made specifically for running. They provide ultimate freedom of movement with no restrictions, making them perfect for the track or treadmill. The shorts feature lightweight micro filament polyester yarn with hydrophobic properties that helps keep the wearer dry and cool.
How to Buy Workout Shorts on eBay
If you know the type of shorts you want, it should not be difficult to find them on eBay. You should enter the item by name into the search bar, such as "Canterbury Stadium shorts". When you have found at least three items that you would like to consider for purchase, save and make specification comparisons between them. This gives you a better idea of which product is better suited to your needs. Check the returns policies for each listing, and select the most appropriate postage option.
Before you make a decision, confirm the seller's reputation on eBay. Note their customer feedback score to get an indication of the level of service you can expect. Choose a seller with a score of at least 98 per cent.
Conclusion
Workout shorts are a matter of personal taste, as indeed is the choice to wear shorts at all instead of long pants. If the gym goer does prefer shorts to tracksuit pants, it is important that he or she understands which types are going to facilitate the greatest range of movement and comfort. Today's synthetic shorts are now the most popular choice precisely because the associations with synthetics that do not breathe are long gone.
eBay has an extensive range of athletic shorts including a host of all sorts of sports equipment. Prices here can vary from standard retail to drastic reductions that are virtually impossible to find in the shops. eBay deals extends this savings opportunity even further and makes online shopping a breeze.
men's short|gym short|workout short|sports apparel|athletic apparel