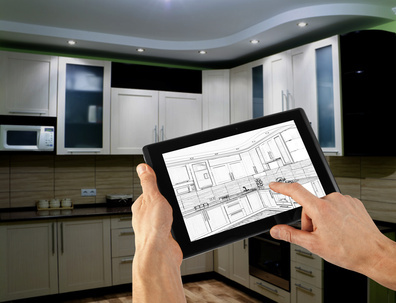 Renovating a room or a household can be an expensive and extremely time-consuming escapade. With this in mind, there are a number of things that can be done in terms of renovation and redecoration that can completely change the tone and quality of a room simply, quickly, and affordably.
When doing so, it is important to recognise that the smaller details, like new flooring, often play a big role in determining the appearance of room.
Therefore, subtle, more specific changes may be simpler and even more effective than bigger, wholesale changes.
Everything mentioned in the following guide is available on eBay, and this guide aims to help with a simple, affordable renovation of any house or room.
1.Curtains
The first simple renovation idea concerns the curtains of the household or room. Curtains play an important role in any room, as not only do they dictate the design aesthetic of the room, they also control the amount of light that is blocked or let in.
One may require more light in a living room, or may wish to keep light out in the bedroom. Here are some curtain recommendations regarding the amount of light required for the room:
More Light
Allowing more light to enter a room can often make a difference to the appearance of a room and is a lot more subtle and simple than an entire redecoration.
The following types of curtains allow for more light to be allowed into a room:
- Net Curtains:Net curtains provide the homeowner with a pair of curtains that allows a large amount of light into the room, with breathability and a small amount of privacy too.
- Lace Curtains: Lace curtains are very similar in design to that of net curtains, and perform to a similar level in terms of letting light in and allowing privacy. Lace curtains are available with many different designs and patterns woven into the material, creating a classic look.
Less Light
Keeping light out of a room can transform the room into a darker space, perhaps more suitable for a bedroom. This may not only change the function of the room, but it is also a lot more affordable than completely changing the layout of the room.
Here are some curtains best suited to keeping light out:
- Silk Curtains: Silk curtains are light but are extremely good at keeping light out of the room. Silk curtains are often used by those looking for a more subtle material that has a high breathability.
- Polyester Curtains: Again, polyester curtains are light and are not too overbearing. However, the way in which they are woven means that the amount of light entering a room is minimal.
2. Flooring
Changing the flooring in a room is another way of improving the appearance of home. It is also more affordable than an entire deconstruction of the home.
There are three different types of flooring that can be fitted in order to achieve different looks:
Types of Flooring

About

Wooden

Whilst most households will have floorboards underneath its carpet, these may not be safe to use as wooden flooring and can often be expensive to renovate up to a safe standard. If a wooden floor is required, the likes of eBay provide wooden floor panelling at affordable prices, which allow for a traditional look that can transform the aesthetic of any room.

On eBay, most wooden floor panelling is purchased in bulk as opposed to per metre squared, so be sure to purchase enough to cater for the size of the room it is to be used in.

Vinyl

Vinyl flooring can create a modern look for a room that may be considered dull or out of date. It is often used in kitchens and is appreciated for its easy fitting, as well as the fact that it is a lot easier to clean than the likes of carpet. Vinyl flooring is available in a number of different styles, including being made to look like marble, wood, and available in checked and fleck designs.

Carpet

Fitting carpet in a room that did not previously have it can add warmth to it. It also provides added insulation, as well as providing another dose of colour to a room that may require brightening up or toning down. eBay is home to a large number of carpets and carpet fitting tools, making it a lot easier and more affordable to renovate a room than hiring a professional or completely redesigning a room.
3. Wallpaper
Even the simple changing of wallpaper can renovate the aesthetic of a room. It can brighten up a room, as well as add further colour, making the room appear larger due to a subtle optical illusion that occurs when using lighter colours.
There are two main types of wallpaper used:
| | |
| --- | --- |
| Types of Wallpaper | About |
| Plain Wallpaper | Plain wallpaper has a number of advantages. Not only does it provide larger blocks of colour for a room, it can also be painted over easily and affordably if a change is desired. |
| Patterned Wallpaper | Patterned wallpaper is available in a number of different designs and can be used to add different looks to a room. Popular designs include floral patterns, as well as vintage and modern prints. |
4. Furniture
Changing the furniture in a room is also another simple means of renovation that does not require a large amount of upheaval and design.
Sofas
Purchasing a new sofa is a simple way of changing the look and often the layout of the room. There are many different types of sofa available. Purchasing a leather sofa can add a modern twist to a room, whereas a corner sofa or loveseat can provide the room with a greater sense of comfortability, thus improving its appeal.
Sofas are available both as new and pre-owned on eBay in a variety of different styles and at reasonable prices.
Tables and Chairs
Changing the tables and chairs in a kitchen or dining room can make a lot of difference to the space available in the room, as well as its aesthetic.
Large wooden tables and chairs create a traditional look, whereas a smaller glass table with metal or plastic chairs may provide a room with a more modern aesthetic.
Even the likes of a coffee table can change the look of a room, as it provides additional storage space, making a room look more lived in.
5. Art
Perhaps the most simple of all renovation ideas is that of adding artwork to a room.
Certain pieces of artwork can add an indication of personal taste, as well as creating a different look for a room.
The likes of modern or traditional sculptures are available on eBay and can add a certain aesthetic to a room that is much more simple to achieve than a complete renovation.
Even the likes of paintings and prints and their frames can change the design ideals of a room and there are many different styles available, from a vast selection of different painters and artists.
Using eBay for Simple Renovation Ideas
eBay is a great way of purchasing goods for a simple renovation, as it gives users the chance to buy products at reasonable and sensible rates. The prices that the site offers are made available through the likes of the Deals section of the site, as well as the chance for buyers to place a Bid in an auction or make a Best Offer.
The likes of flooring, curtains and wallpaper are sold on the site, using a Buy It Now facility, meaning that a price is given by the seller for the goods in bulk. However, this price is normally more affordable than paying per metre squared in hardware store or at a specialist retailer.
To find the products mentioned in these simple renovation ideas, head to the Home and Garden category, with the link being provided on the left hand side of the page. One can then visit the Furniture, Home Décor or any of the other various links made available, as well as the keyword search bar to find the products or items required for a simple room renovation.
When buying on eBay, be sure to meticulously check the seller's previous transaction history to ensure a secure purchase. One may also contact the seller if any issues or queries arise regarding the product in question.
Conclusion
The concept of renovation is often thought to be a grand scale upheaval of a room's contents and is commonly regarded as an expensive process.
However, with the five simple ideas mentioned in this guide, one can transform the look and layout of a room efficiently, quickly and most of all affordably, especially when using eBay.
When buying any products for renovation, one should consider the likes of space, as well as price and condition before finalising a purchase with eBay and PayPal.