Few things tie a room together better than a sparkling, big-screen
television
. Whether it's LED, LCD, plasma, or 3D, a big-screen TV is one of the main
electronics
that can really bolster an apartment or entertainment centre. But while an extravagant television is important, it takes more than a big, HD picture to make a setup complete.
Surround-sound speakers allow the sound of the television to match its attractive picture. Small speakers that can be mounted on walls or that can rest nicely on shelves are best, as they can be strategically placed in a living room or man cave to further accentuate a television purchase. Because of their small size and light weight, they can be manoeuvred easily as well to provide the optimum sound balance.
Here are the top five small
television speakers
on the market today.
1
Philips HTL2101A TV Soundbar Speaker Virtual Surround Sound Bar

This speaker stands out due to the fact that only one cable is needed to connect it to your television, making it rather simple to install and use quickly. Along with the simple installation and hook up, this soundbar speaker is easily wall-mountable due to its sleek horizontal design and its light, 1.93-kilogramme weight. The HTL2101A not only works well with televisions to bring a virtual, Dolby Digital surround-sound experience, but it also is compatible with an iPod, iPhone or MP3 player, which can be accessed by utilising the speaker's USB port.
---
2
Selby 2-Way 4" 100W Indoor/Outdoor Speakers
These lightweight black speakers are small, making them ideal to mount onto walls, dangle down from ceilings, or be placed on metal tracks. What sets these speakers apart from others is their weather-resistant nature. The Selby speakers are 2-way weather resistant and stand up well in water, making them just as useful when mounted as part of an outdoor sound system as they are inside. All-weather mounting brackets are included with these speakers, which also come with a 180-degree adjustable swivel.
---
3
Canston FD T180 TV Home Theatre 3D Sound Soundbar Wireless Remote Speaker AC220
This soundbar sticks out not only because of its light weight and its ability to be easily mounted, but also due to its 3D sound capability and wireless remote. The remote allows the user to be able to adjust the volume, turn the 3D sound on and off, and mute the speakers from the comfort of where they are sitting. The FD T180 speakers work with a variety of television brands and sizes, making it a popular purchase. This speaker comes with 40-watt power and measures 989 millimetres wide by 91 millimetres tall.
---
4
Bose Jewel Horizontal Centre Speaker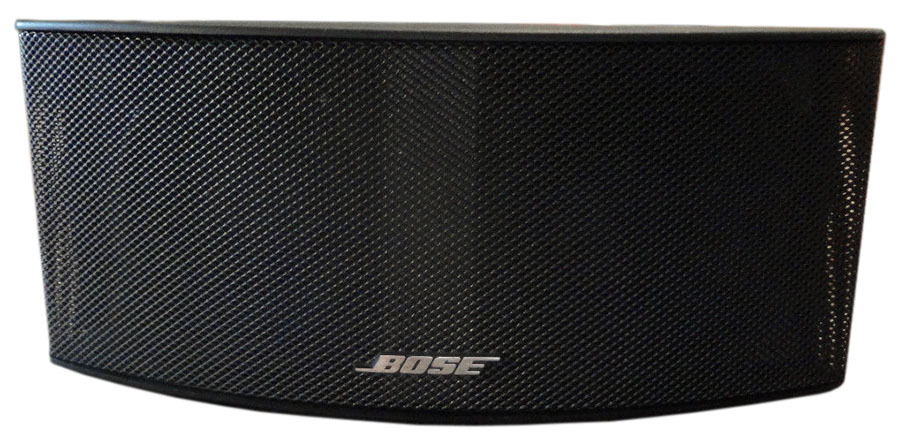 Coming from one of the more respected speaker manufacturers, this high-powered speaker is not only small and easily portable, but also booms a life-like sound throughout the room. It measures 7 cm high by 14.28 cm wide by 6.65 cm deep, has a nautilus-shaped port and Direct/Reflecting technology to deliver a spacious, far-reaching sound. The speaker is magnetically shielded so it doesn't detract from the TV's picture quality and works well with a wide range of non-Bose amplifiers and receivers.
---
5
Accusound 20cm 3WAY 120W In-Wall Home Theatre, Stereo Indoor or Outdoor Speakers
These speakers not only bring high-quality sound to any home theatre or stereo, but they are popular because they blend in easily to any room or outdoor living area. The Accusound speakers come with powder-coated white grills and frames, allowing them to be cut into a wall or ceiling and connect securely with little slippage thanks to their dog-ear attached rotating cams. These speakers are made of 20cm polypropylene carbon and can be installed and clipped into a pre-fitted hole rather easily.
---