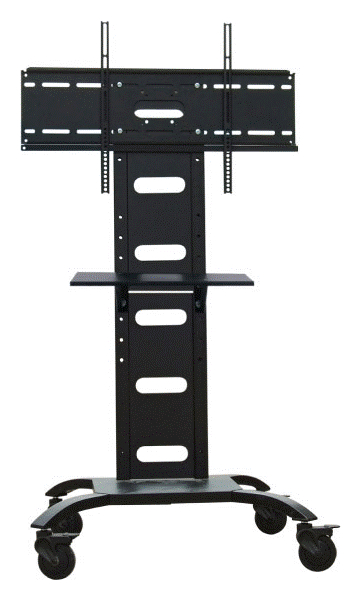 Technological advances continue to change the way that people perceive entertainment, and with entertainment in living rooms now stretching way beyond conventional televisions, the need to look for new TV stands continues to grow. After all, TV stands are designed to hold gadgets like Blu-ray and DVD players, media players, set-top boxes, CDs, DVDs, and more. Most TV stands vary considerably in design and size.
When buying a TV stand, while buyers have the option to turn to conventional brick-and-mortar shops, turning online to platforms like eBay presents more alternatives. In any case, buyers should take into account aspects like material, design, size, and budget before buying a TV stand, and the top five TV stands of 2013 should help consumers make a choice.
1. Wood TV Stands
Five TV stands that find a place on the Telegraph's list of top 10 TV stands are made using wood, which is probably because hardwoods like timber, pine, maple, oak, ebony, mahogany, teak, walnut, and cherry are excellent choices when it comes to making TV stands. Wood TV stands can be painted with matte, gloss, or satin finishes. Some are made using veneered wood, where thin strips of wood are glued onto a substrate. TV stands made using wood veneer are typically cheaper than those made using hardwood.
Engineered woods, like medium density fibreboard or MDF, oriented strand board, or OSB, and plywood, are also used to make TV stands, and these alternatives that do not warp also offer the benefit of affordability. Looking for wooden TV stands in accordance to a home's existing decor, traditional or contemporary, is not usually a problem, given the number of design and colour alternatives in which they come, which is another reason that they make it to the top of this list.
2. Glass and Metal TV Stands
Five of the 10 TV stands that make it to the Telegraph's list of top 10 TV stands are made from glass or metal in some form, which speaks highly about the use of these two materials as well. When it comes to the metal that is used, while stainless steel is the preferred choice in most instances, buyers can also come across the use of aluminium and brass. These TV stands, almost always, present a contemporary feel and present interesting alternatives when it comes to looking for TV stands to fill modern spaces. The design aspect of these TV stands tends to include metal in the framework and glass in shelves and doors, although buyers can expect to find open designs.
Stainless steel is favoured for different reasons; it is affordable, it does not rust, and it can be chromed and powder-coated easily, allowing for a number of finishes. When it comes to the glass that is used to make TV stands, buyers should know that good variants use tempered glass, or toughened glass, and not normal glass. Tempered or toughened glass is marked to indicate the same, and buyers should steer clear of alternatives that bear no such marking. Lastly, glass colour options like clear, white, and black give buyers even more alternatives from which to choose.
3. Corner TV Stands
Corner TV stands, as the name suggests, are designed to be placed in the corner of rooms, and one of the biggest advantages of opting for a corner TV stand, as pointed out by Home Improvement Knowledge, is that it does not require too much space. Ideal to be used in small rooms or rooms that come with odd layouts, these TV stands can help people maximise the use of available space. People who live in rented homes tend to favour corner TV stands over wall mounts, given that the latter involves drilling holes into walls.
4. Straight TV Stands
People who have the luxury of space have the option to browse through the many straight TV stand designs that are made available to consumers. The reason they make it to this list is because these stands, as pointed out by FashionAndStyles, are normally large enough to hold much more than the TV and also work in complementing a home's decor. In addition, the use of cubby holes and drawers with straight TV stands is fairly common, which provides reasonable storage space as well.
5. Lift TV Stands
Lift TV stands have not been around for very long, although their innovation helps to put them on this list. These TV stands, as per Instructables, can be more than effective when it comes to hiding televisions from plain view when not in use, and the good news is that buyers have various design and size options from which to choose.
Considerations When Buying a TV Stand
There are various aspects that need a buyer's attention when buying a TV stand, which extend beyond the material used to make them and their design. The size of a TV stand should be taken into account at the onset, and a good way to look for suitable sizes is to actually measure the total length and width of televisions that they are meant to hold. Sturdiness is another aspect that requires attention, given that the TV stand has to withstand the weight of the TV. The size of the room in which the TV stand is placed should be taken into account because large TV stands in small rooms and small TV stands in large rooms tend to look rather out of place. The need for storage space is something that requires attention, and buyers who already own other gadgets, such as DVDs and CDs, should look for TV stands that come with enough storage space. In addition, given that most modern gadgets come with a slew of cables, buyers should ideally look for TV stands that help to hide these cables. This can be done by looking for closed cabinets or TV stands that come with specially built conduits meant to conceal cables.
Assembled or DIY?
When it comes to looking for TV stands, buyers have the option to look for fully assembled variants, variants that need some level of assembly at home, and models that need to be assembled from scratch. This is entirely a matter of choice, and buyers who feel that they have access to the required tools as well as the required knowhow can look for do-it-yourself, or DIY, models of TV stands. DIY TV stands tend to be cheaper than their fully assembled counterparts.
Buying the Top TV Stands of 2013 on eBay
eBay is home to some great furniture deals, which provide buyers good reason to log on to this website when looking for top TV stands. Besides, this platform is home to the latest offerings when it comes to TV stands, and buyers can definitely expect to find the top TV stands of 2013 on eBay, made using wood as well as glass and metal. The number of sellers who use eBay to sell their products also helps, as this gives buyers more design options to search through.
Buyers should bear in mind that TV stands can be quite heavy, which is why paying attention to postage and packaging costs makes sense. What can help in such cases is looking for local sellers, and there are some who offer free pick-up of purchases in person.
Conclusion
Choosing a TV stand is not just a matter of aesthetics, there are other aspects that require a buyer's attention, which include accessibility, durability, need for storage space, as well as room for expansion. For example, people who currently own only TVs should factor in buying other gadgets in the future, which could include speakers, media players, media recorders, gaming consoles, and more. The type of TV for which a stand is needed should also be taken into account, given that older cathode ray tube TVs are wider, and new LED and LCD TVs are considerably slimmer.
Since the TV tends to be the focal point of a room, looking for a TV stand that blends in with the room's existing decor is strongly recommended, and last, but not the least, keeping some kind of a budget in mind is suggested.
Top TV Stand|TV Stand|Wood TV Stand|Corner TV Stand|Straight TV Stand