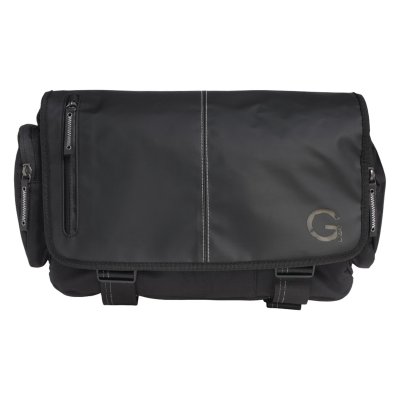 Often overlooked, a travel camera bag is one of the essential items required by professional and amateur photographers. Not only does it allow the user to carry equipment from one location to another, it also protects expensive and valuable kit. Regardless of the fact if you are a seasoned professional or holiday snapper, this item is a must have and requires the same attention as the camera itself.
This guide aims to provide information about the different types of travel camera bags available on the current market. With an extensive range of products of all sizes, eBay is an excellent location for purchase.
Top 5 Travel Camera Bags
The top 5 travel camera bags are:
1. Shoulder Bag
A shoulder bag has one strap and is carried across the shoulder. These bags are large enough in design to fit a camera and accessories.
2. Zoomster Bag
A zoomster bag is a small bag ideal for one camera. This bag is suitable for digital cameras as well as small DSLR cameras. They have limited space for accessories and are generally equipped with only one large compartment.
3. Messenger Bag
A messenger bag is similar to a shoulder bag in its design – it features one strap. However the messenger bag generally opens via a flap at the front of the bag whereas a shoulder bag will have a top loader (opens from the top). This bag is more multipurpose rather than specifically designed to be a travel camera bag.
4. Rolling Case
A rolling case camera bag is essentially a small suitcase on wheels. The interior is designed to house all required equipment for a photographer. This is ideal for frequent flyers.
5. Hard Case
A hard case camera bag offers a hard exterior (wood, plastic or aluminium) to protect the contents. It has padding on the inside to stop the contents from rolling around the container.
Important Factors to Consider When Purchasing a Travel Camera Bag
| | |
| --- | --- |
| Materials | Camera bags come in a number of different materials. These vary in quality and range from natural fibres like canvas or cotton to manmade materials like ballistic nylon. All have their own pros and cons. Different materials will offer different advantages like waterproofing etc. |
| Capacity | How many items does the bag need to house? This will largely be determined by the amount of gear needed to be carried on any given trip. This is influenced by the type of photography expedition. For example, a wild life photography trip has different needs to that of a wedding photographer. |
| Protection | A travel camera bags main objective is to carry and protect the gear within. Therefore as a result, one of the deciding factors is the amount of protection this offers. This can be determined by the ridged structure and padding within the bag used to protect its contents. Will a hard case be required? For example, this might be a good option for a frequent flyer who needs to check their equipment in. |
| Comfort | Comfort is largely down to how the bag will be carried. The biggest factor surrounding this is the type of strap on the bag, single or double strap. In addition, it is important to take into account how the bag opens for example, top loader or side zip. |
Buying Considerations
There are a few buying considerations to take into account that will influence the best design for you. These are:
Aesthetic. The aesthetic of the bag is important. It is a long term investment after all.
Cost. Take into consideration the cost of the bag. This will be influenced by available budget. Take time to note the quality of the bag as this will influence the price.
Warranty. Does the bag come with a warranty?
How to Buy a Travel Camera Bag on eBay
To purchase a travel camera bag on eBay the first step is to locate the desired item. To do this, visit the eBay home page and decide on a method of searching. A search can be undertaken via the keyword search bar located at the top of every page, an advanced search or by browsing the categories.
To search using the categories, simply click through the following pathway; All Categories, Camera, Cases, Bags & Covers. The results will be collated onto the same page by eBay ready for perusal. The results section can be advanced by selecting the desired bag type or design using the menu on the left hand side of the page. Once a bag is chosen, simply follow the payment prompts to make the purchase.
Conclusion
When it comes to photography, travelling is a given. Whether it is to the next family gathering or the great outdoors to capture a stunning sunrise – a camera will see many locations in its life time. By protecting the camera and accessories with a travel camera bag, it will help to preserve the cameras life expectancy. With the ability to purchase from eBay from the comfort of your own home, purchasing this essential piece of equipment has never been easier.