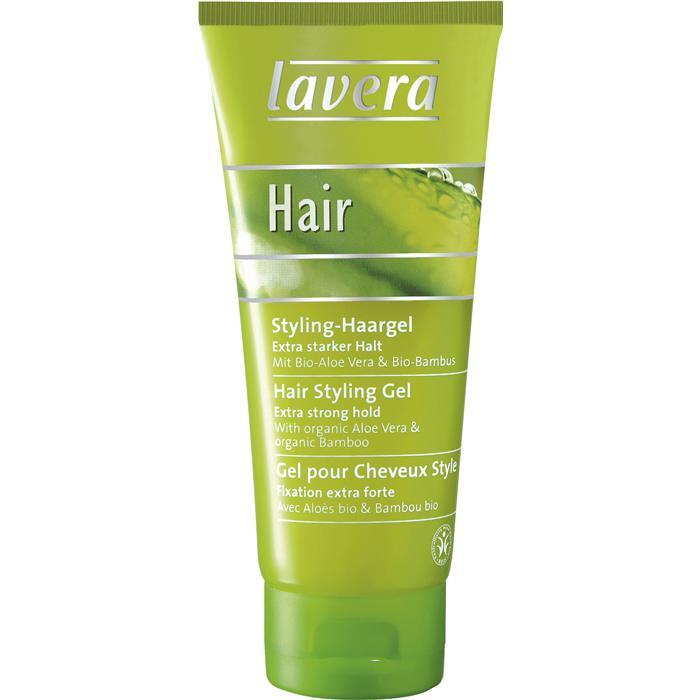 Long hair is elegant and versatile, and for many women it encompasses the idea of a feminine look. However, long hair may sometimes be difficult to care for and it often requires a large number of products. Women who want to keep their locks in tip top condition should do some research and find out what the top products on the market are and how they can enhance the look of their hair while keeping it healthy.
As long hair requires special treatment, it is important to use hair products specifically designed for it. By learning more about the top products in different categories of hair care products, buyers can be sure they make an informed choice every time they are shopping.
Top Product 1: Shampoo
Shampoo is the basic hair care product and finding a suitable one for long hair may be quite a stressful experience. With so many types to choose from, including hydrating, moisturising, smoothing, volumising, curling, strengthening, and more, it can be really difficult to match the shampoo with a specific type of hair. Buyers should make sure they know their scalp type prior to making a purchase. Removing excess oil is one of the main functions of a shampoo and those who have an oily scalp may do well with a daily clarifying shampoo. On the other hand, women with a dry scalp should look for shampoos designed specifically for this kind of scalp. The Clear Scalp & Hair Therapy Shampoo is one of the best shampoos around when it comes to long hair. Declared the top shampoo on the market by Allure Magazine in 2012, this shampoo works well on most scalps and promises shinier and softer hair.
Top Product 2: Conditioner
If the main function of a shampoo is to get rid of excess oil and leave the hair free of impurities, a conditioner is essential for hydrating and making the hair look soft and smooth. The type of scalp is less important when it comes to choosing a conditioner. The way the hair feels when dry is more important. Static or frizzy hair and split ends, for example, are problems that one can address by using a suitable conditioner. Reconstructing damaged hair is also important for many women, especially if they colour their hair or straighten it. Designated as the best deep conditioner on the market by Women and Home magazine, the Aussie 3 Minute Miracle is a deep conditioner that is suitable for long hair that is dry or damaged. The results are visible after just one application and the conditioner restores the manageability and shine of long hair.
Top Product 3: Anti-Frizz Treatment
Frizz is a frequent problem of long hair and even though various anti-frizz shampoos and conditioners are available, many women need a special anti-frizz treatment in order to deal with it successfully. Most anti-frizz treatments contain silicone, which coats the hair, thus reducing the frizz. Such products should be used carefully, though, as using them too frequently may cause build-up, which may in turn result in dry and brittle hair. In Style Magazine designated the John Frieda Frizz-Ease Original as the best anti-frizz product for six years in a row. The product also won the Cosmopolitan Beauty Award Winner for 2007. This product instantly adds shine and makes the hair look smoother. It works well on coloured hair and can be used by women with straight and curly hair.
Top Product 4: Hair Restorative Mask
Long hair is prone to numerous problems and it needs a vitality boost from time to time. Hair restorative masks are a good way to pamper the hair and revitalise it between visits to the salon. Hair masks have nourishing properties and one should apply them on wet hair after shampooing and rinsing. The mask needs to stay on for a few minutes and users can then rinse it off. There are multiple hair masks available for different hair types, and women should choose one that works well on their hair. The editors at ELLE magazine recommend the Essential Repair Restorative Hair Masque by Pureology as the top product in its class because it is very easy to apply and can inject shine and softness in the hair very quickly. The mask has a fresh fruit scent and is safe to use on coloured hair.
Top Product 5: Hair Straightener
Hair straighteners are essential tools for creating numerous hairstyles, and many women with long hair cannot live without one. Those who use a hair straightener should make sure the product they buy is of high quality because subpar models may cause damage to the hair. There are several types of hair straighteners, with ceramic ones being some of the most popular. The top hair straightener in Australia is MKIII Professional Hair Straightener by OzHead, which has been rated the number one product of this type by Product Review in 2013. The MKIII Professional Hair Straightener is a top product because it is very easy to use on all types of hair and causes no damage to the hair.
Top Product 6: Hairspray
Hairspray is essential for those who want to give their hairstyle a light hold. There are multiple kinds of hairsprays available on the market for different purposes, ranging from perfume-free products suitable for those sensitive to fragrances, to hairsprays that protect against sun exposure. Not all hairsprays are suitable for long hair, so buyers should make sure the product they buy is compatible with their hair length. TotalBeauty.com nominated the John Frieda Luxurious Volume All Out Hold Hairspray as the best hairspray on the market in 2010 because it holds hair 'like cement', without being sticky at the same time.
How to Find Hair Products for Long Hair on eBay
If you are looking for a place where you can find a large number of hair products for long hair, eBay is one of the best websites you can try. The amount of products available here is impressive and you can find exactly what you are looking for without too much hassle.
Searching for a Hair Product on eBay
In order to start the search for the hair care product of your choice on eBay, type its name into the search bar located on top of the website and then browse through the results. You can refine them according to your budget and preferences. Remember to read the description carefully in order to make sure the product you buy is suitable for your hair type.
Checking the Seller's Feedback
Products on eBay are available from a range of different sellers. For a smooth shopping experience, do not forget to check the feedback of the seller. Make sure they have positive reviews from previous buyers and do not hesitate to ask further information about a product if you have any doubts.
Conclusion
Long hair requires special care in order to look its best every day. Fortunately, there are numerous hair products available on the market that can make caring for long hair a breeze. Whether buyers have curly or straight hair, they can choose from a large number of shampoos, conditioners, hair masks, restorative treatments, and more to care for their locks.
Hair care products are available in most supermarkets and drugstores, but shopping for them on eBay is an easy way to find the exact type of product for one's particular hair. Buyers who choose to shop for hair care products on eBay can also take advantage of the numerous deals and bargains available in the eBay Deals section of the website.
Shampoo|Hair Spray|Conditioner|Anti Frizz Serum|Hair Mask