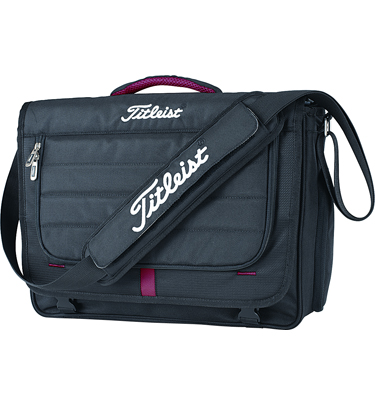 There are many reasons that a person may want or need to carry a messenger bag. Some women who are in the habit of carrying a large handbag may find that the messenger bag strap, which goes across the body rather than over the shoulder, is more comfortable than that of a standard shoulder bag. Others may need a comfortable and durable bag to carry items when riding a bicycle or walking long distances. For these reasons, messenger bags have become quite popular with many different people and are now available in a wide array of styles. These top messenger bags each serve their own purpose and, indeed, some bag aficionados may choose to own more than one. Whether someone is shopping for an all-purpose messenger bag or one with a very specific function, it is a good idea to look at retail shops as well as online on eBay where there are always deals on handbags.
Messenger Bag History
Messenger bags take their name from the fact that they have long been carried by many types of messengers, including mail carriers and bicycle couriers. The way in which a messenger bag loops around the chest with the bag itself sitting on the back, makes it easier to access whatever goods are inside of the bag, meaning the design is convenient for couriers. Today, the bags are carried by many people who are not messengers simply because of their comfortable and stylish design.
1. Laptop Messenger Bag
Messenger bags are particularly popular for carrying laptop computers, both as a travel accessory and as a briefcase to and from the office. For this reason, many messenger bags are designed with this functionality in mind. A laptop messenger bag may include a separate, padded pocket for the laptop so as to protect it from damage during transit. PCMag suggests that a great laptop messenger bag should also have places for laptop peripherals, like chargers. Just as laptops come in multiple sizes, so do laptop messenger bags, so it is important to ensure the bag is the right fit for the computer before making any purchases.
Laptop Sleeve
It is also possible to use a messenger bag that is not specifically designed to carry a laptop in order to carry out that function. In this case, it can be a good idea to add an extra layer of protection for the laptop in the form of a laptop sleeve. These are normally silicone envelopes that fit snugly over the laptop and, therefore, give the same padded effect as a laptop pocket.
2. Cycling Messenger Bag
It may be argued that the contemporary interest in messenger bags was spurned by bicycle messengers in major metropolitan areas. It stands to reason then, that messenger bags are also popular among cyclists who do not carry cargo as well. A cycling messenger bag may also be appropriate for other uses, such as carrying a laptop, but should remain secure while cycling. Some companies have made a name for themselves providing this type of durable messenger bag to cyclists. Cycling messenger bags may also include pockets for easy access to water bottles and reflectors or even lights for riding at night.
3. Colourful Messenger Bag
For those people who are looking for a messenger bag in order to remain current with trends rather than to take on long bike rides, a colourful messenger bag can be a fashionable option, as mentioned in Lucky Magazine. Choosing a bold hue, like a red messenger bag, adds a pop of colour to any outfit and can be carried across many seasons.
4. Neon Messenger Bag
For a particularly noticeable pop of colour, a neon messenger bag is also worth considering. These very brightly coloured bags in colours like neon yellow and pink have been seen on celebrities including Miranda Kerr. Neon messenger bags can pair well with neutral hues and make a real statement.
5. Leather Messenger Bag
For a more traditional option, leather messenger bags are a great choice. These bags can last for a very long time and often look better as they age. Used leather messenger bags, from vintage shops or from eBay, can be a unique component of any wardrobe while still offering the functionality of a messenger bag. Most commonly, leather messenger bags are black or brown, but there are also colourful leather and suede options available in virtually any colour to suit most styles. Keep in mind that leather messenger bags may not be resistant to moisture and, therefore, may not be appropriate for some climates.
Messenger Bag Materials
No matter which style of messenger bag someone wants, it is likely available in many different materials. The chart below outlines the most common messenger bag materials, as well as the benefits and potential drawbacks of each.
Material

Pros

Cons

Leather

Timeless style

Durable

Costlier

Can be scuffed or stained

Affordable

Easily washable

Can tear

Not as durable

Nylon

Stain-resistant

Durable

Sensitive to heat

Recycled Materials

Environmentally-friendly

Can be more costly
While every material has its own strengths, it is best to choose one which the owner can properly take care of. A leather messenger bag, for instance, can be quite stylish upon purchase, but if it is not properly cleaned, can become damaged and unattractive.
6. Crossbody Bag
A messenger bag is technically a crossbody bag due to its strap design. However, messenger bags tend to have a larger volume than those that are referred to as crossbody bags, which are more like small purses. Lucky Magazine has lauded crossbody bags as both stylish and functional for women who want to carry essentials like a wallet and phone and keep their hands free. These can be good bags for everyday use when one does not need to carry a laptop or other large items.
How to Buy Messenger Bags on eBay
Finding and purchasing a top messenger bag on eBay may seem like a tall order, but it is actually a fairly straightforward process. The search box, which can be found on any page of the site, is specifically designed to make your shopping experience easier. Enter some relevant search terms, like "women ' s messenger bag" and watch the results populate. Then, you can use the eBay filters to narrow down the results and find exactly what you need. Compare items and prices easily and pose any follow-up questions to the eBay seller using the integrated messaging feature. This may be necessary if you have any questions about the state of the bag, its size, or the shipping options that are offered on the particular item. Once you have found the perfect bag, step through the self-explanatory eBay purchasing process and wait for your messenger bag to arrive.
Conclusion
Even those men and women who truly travel light have a need for a bag on some occasions. While a purse or duffel bag may suffice in some instances, a sturdy and stylish messenger bag can be a very useful investment. Whether the messenger bag replaces a briefcase or an overnight bag, it should be large enough to hold essentials and comfortable enough to be carried for some distance. Comparing the different types of messenger bags that are available is a good start towards finding the right one. Some people may prefer a small bag with the same crossbody styling, while others need a messenger bag that fits a laptop and all of its peripherals. Not every top style is appropriate for every situation, but with a bit of consideration, it is possible to find the best one for any individual.
Messenger Bag|Laptop Messenger Bag|Crossbody Bag|Leather Messenger Bag|Neon Messenger Bag