In the digital age of "clean-sounding" music, many audiophiles still appreciate the warm sound of vinyl records. The 1970s was a golden period for vinyl, and Japanese manufacturers changed the audio industry during this time by using mass production to deliver high-quality
record players
to home listeners for relatively low prices. Technology improved, and listeners could enjoy their vinyl records with much less background noise than before. The top six vintage Japanese record players all hail from this era, and they remain in demand amongst audiophiles today. Some models are easier to find than others, and eBay is one of the first sources collectors should check.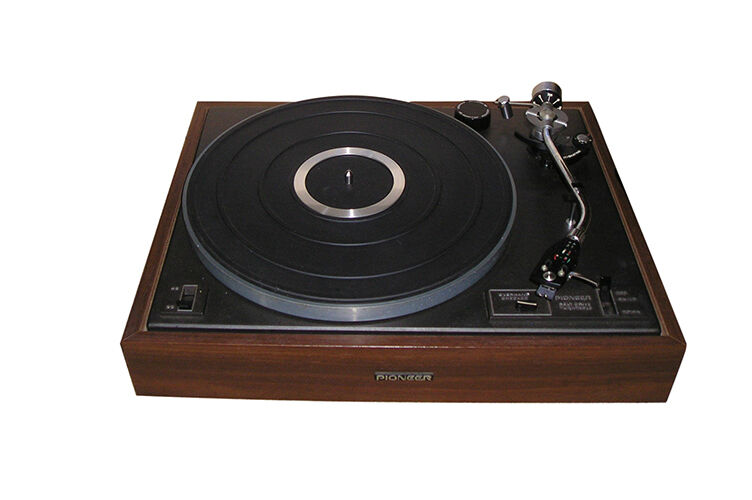 The Pioneer PL-12D epitomised Japanese record players of the 1970s: it delivered high-fidelity sound for a relatively low price. The great sound and great value made it one of the most popular record players of the era, and a PL-12D in good condition still delivers the warm sound vinyl lovers appreciate today. It features a belt drive to reduce feedback coming through the pickup, and many record-player enthusiasts appreciate the look of the woodgrain effect on the PL-12D plinth. This record player also has an overhang checker that helps users fit the cartridge into the headshell. Rubber insulators protect the motor from direct contact with the metal chassis, helping to keep it running smoothly for years.
---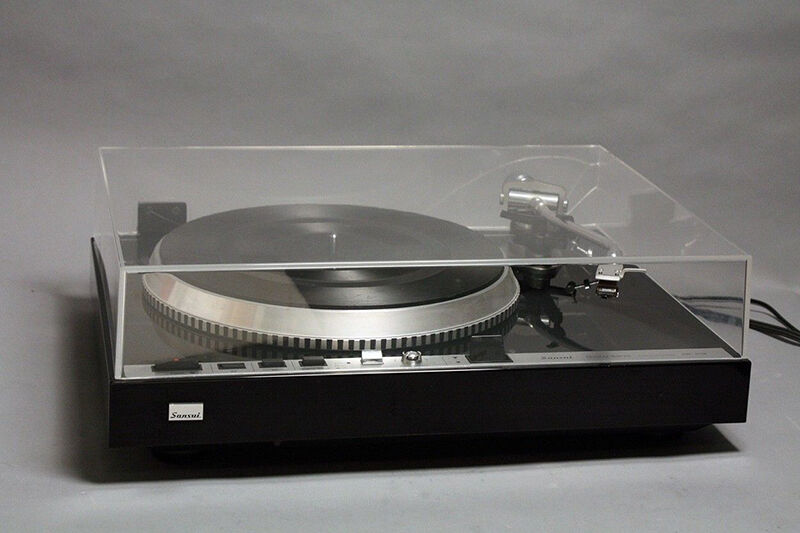 Sansui is a lesser-known name in the electronics industry today, but audiophiles recognise it for producing some of the world's highest-quality audio equipment in the 1970s and 1980s. The company's SR-838 record player is one of the best of that era. This direct-drive, manual turntable runs precisely at 33 and 45 rpm. It has a signal-to-noise ratio better than 64 dB, so it produces clear sound with very little background noise. The SR-838 is also reasonably priced for the quality it delivers, though this model can be difficult to locate. Its design is user-friendly, with all of the controls along the front, and the black plinth gives the SR-838 a sleek look.
---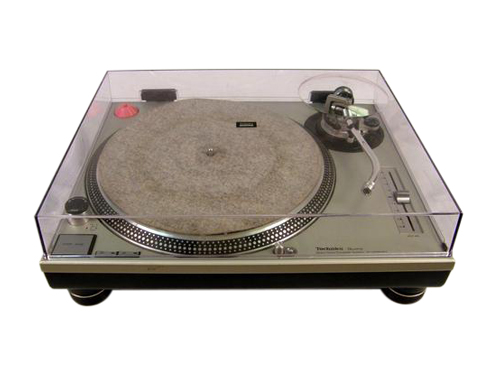 Panasonic, the parent company of Technics, stopped manufacturing the SL-1200 in 2010. Demand, however, remains high for this iconic DJ turntable. The magnetically driven direct-drive motor delivers high torque and is thus able to bring a record up to the desired speed very quickly. Users can also adjust the pitch to tweak speeds from the 33 and 45 rpm settings, both of which are available with the push of a button. The SL-1200 uses high-quality metal parts throughout, so this record player is built to last. Although the SL-1200 is no longer in production, it remains relevant for any DJ who still spins vinyl.
---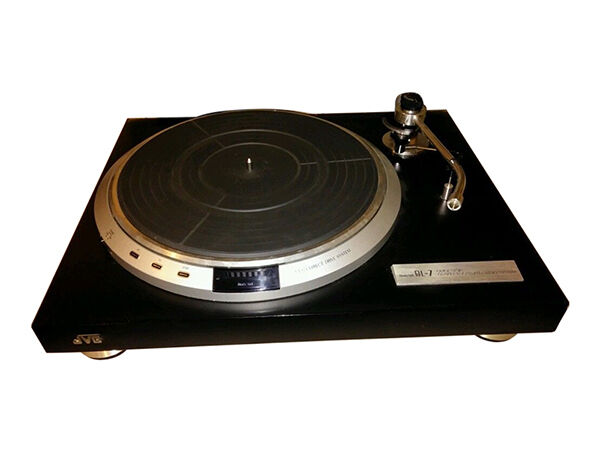 In the 1970s, JVC took a page from the watchmaker's book when it decided to introduce quartz into its turntables to precisely maintain rotation speeds by matching them to the time it took for energy to pass through a piece of quartz. The result was the QL (Quartz Lock) series of record players, of which the 7 was a leading model. The QL-7, released in 1977, features a JVC TT-71 drive that delivers high torque to quickly achieve a set rotation speed of either 33 or 45 rpm. It has a signal-to-noise ration of 78 dB, so it produced warm sound without much background noise. JVC made the QL-7 available for export with a black plinth, while models for the domestic market had a wood-veneer base.
---
Denon still produces record players in its DP series, but it is hard to improve on the sound of 1980's DP-100. Perhaps even more significant than this model's sound, it has a signal-to-noise ration and up to 90 dB is its size and appearance. The DP-100 houses a big and powerful AU-169 unit motor under a 4cm-thick, die-cast aluminium top frame. Four spring-loaded legs connect the top frame to a bottom one, and the whole unit weighs 48 kg. Although the Denon DP-100 sounds, looks, and feels like a studio turntable, it was originally intended for home listeners.
---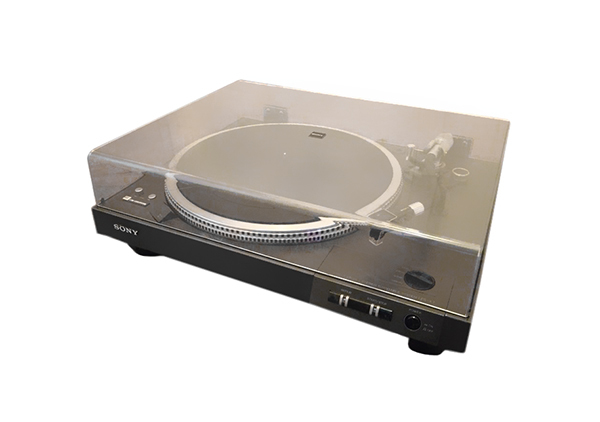 Sony's PS record players might not look the part, but they deliver high-fidelity sound. The PS-X7 is a perfect example. Released in 1977 for export only, this turntable has a plain-looking metal plinth and diminutive stature due to its compact motor. The appearance, though, belies outstanding performance. The PS-X7 offers signal-to-noise ratio of 73 dB and precise speed-locking. Audiophiles who can locate this record player should immediately realise their good fortune when they hook it up to their sound system.
---
How to Buy Vintage Japanese Record Players on eBay
eBay is a great source for vintage Japanese
record players
. Use the search bar found on most pages within the site to locate the model you want. Before you purchase your record player, make sure you review the feedback for the seller on the listing. This collection of reviews from past customers should indicate the level of service the seller usually provides, helping you decide whether or not to purchase from that person. You can also filter listings according to distance from your postcode. The closer a seller is located to you, the less shipping is likely to cost. Using eBay, you should be able to find your vintage Japanese record player at a vintage price.