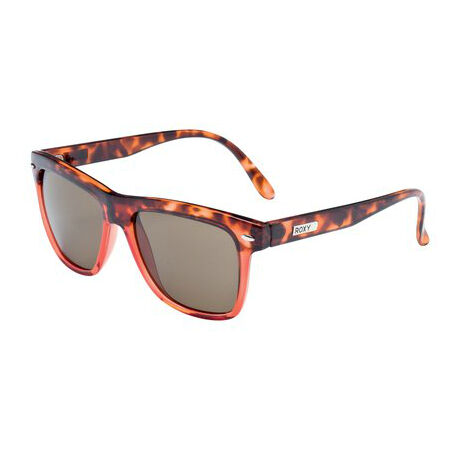 The sun's ultraviolet (UV) rays can cause considerable damage to the eyes and eyelids. Research has linked UV exposure to cataract development, macular degeneration, pingueculae, pterygia, and photokeratatis, which may result in temporary vision loss, and cancer of the eyelid. In addition, surfaces like snow, sand, water, and concrete reflect UV rays, thus increasing the amount of exposure when outdoors. To help protect the eyes, as well as the delicate skin around the eyes, the first recommendation is a pair of certified, UV-protective sunglasses. There are countless models from which to choose, to match a broad range of individual styles and needs. Other measures, such as hats and umbrellas, can help block rays even more effectively when used in combination with sunglasses.
Protection 1: Choose Sunglasses with UV-Protective Lenses
Whether driving, lounging on the beach, or engaging in outdoor activities, it is highly recommended to wear a pair of UV-protective sunglasses when outside. Because the sun emits UV rays year-round, this rule of thumb holds for all seasons. Sunglasses need not be expensive to be effective, but not all are equally protective. Australia has a rating system that helps buyers identify the level of protection their sunglass lens offer, from zero to four. The following chart outlines the definitions of the AS/NZS 1067:2003 standards for sunglasses and fashion spectacles.
| | |
| --- | --- |
| Lens Category | Description |
| 0 | Fashion spectacles that offer little protection from the sun; very low glare reduction and some UV protection |
| 1 | Fashion spectacles that offer little protection from the sun; limited glare reduction and some UV protection |
| 2 | Sunglasses with medium glare reduction and good UV protection |
| 3 | Sunglasses with high sunglare reduction and good UV protection |
| 4 | Sunglasses for extreme situations; very high glare reduction and good UV protection; must not be worn while driving |
Experts recommend choosing sunglasses rated two or higher according to the AS/NZS 1067:2003 standards. In addition, some glasses are labelled according to their Eye Protection Factor (EPF), on a scale from 1 to 10. Lenses with an EPF rating of 9 or 10 provide excellent protection; a rating of 10 actually exceeds AS/NZS 1067 requirements.
Ratings should appear clearly and legibly in a tag attached to the glasses. They should refer to the AS/NZS 1067 standard, and also list the manufacturer, lens category number, and any additional information. No matter what one's budget or style concerns, lens effectiveness should be a priority when selecting the right sunglasses.
Protection 2: Opt for Large Lenses
Sunglass frames come in a dizzying array of shapes and sizes, but when it comes to sun protection, the larger the lenses, the better. Big lenses block out more light and shield a greater part of the eye area. The lenses should sit close to the face. Since UV radiation can pass around lens edges, wrap-around sunglasses are ideal.
Protection 3: Find a Style of Sunglasses to Suit You
In addition to their important protective function, sunglasses are also a major fashion accessory. Choosing a pair that flatter your face shape and complements your individual style means they are more likely to be worn regularly. The following table outlines the four basic face types, with recommendations for specific frames.
| | | |
| --- | --- | --- |
| Face Shape | Description | Recommended Frames |
| Oval | Balanced proportions; chin slightly narrower than forehead; cheekbones typically high | Oval faces can wear virtually any frame shape, as long as the size is in proportion to the features |
| Round | Width and length are equal; rounded cheeks and chin line with a minimum of angles | Angular and geometric shapes add definition; upswept frames draw attention upwards; temples connecting at top of frame add length |
| Heart | Wide across forehead and cheekbones with a narrow chin | Bottom-heavy frames or those whose temples connect low to accentuate the lower part of the face |
| Diamond | Small chin and forehead; narrow at eyeline; prominent cheekbones | Cat-eye frames draw attention to cheekbones; oval frames balance proportions |
| Square | Broad forehead and jawline; angular | Round or oval frames soften the face's angles; temples connecting at the centre or top of frame |
In general, sunglasses should subtly contrast the face shape, balancing proportions and either softening or adding definition to features. Finding a flattering pair of frames may take some time, but is worth the effort.
Protection 4: Choose the Right Sports Sunglasses
Outdoor sports activities often have special factors affecting vision and eye safety. A pair of sports sunglasses tailored for those particular conditions can protect the eyes in a number of ways, and even enhance vision for improved performance. For example, cycling sunglasses may have ventilation to prevent fogging and photochromic lenses for optimal vision in changing light conditions, while their wrap-around shape helps shield eyes from the wind and debris. Buyers should research what frame shapes, lens tints, and materials are recommended for the specific requirements of their sport.
Protection 5: Wear a Wide-Brim Hat, Baseball Cap, or Visor
A wide hat with at least a 7.5-centimeter brim all around can help to block up to half the UVB rays from the eyes and eyelids. When used in combination with sunglasses, a wide-brim hat can reduce UV radiation to the eyes by up to 98 per cent. Wearing sunscreen and a hat also helps to protect delicate facial skin from sun damage. Although they do not provide quite as much protection as a wide-brim hat, baseball caps and visors can also help reduce radiation to the eyes.
Protection 6: Seek Shade, or Create It
Seventy per cent of UVB radiation occurs within three hours of noon, or 1 p.m. during daylight savings time. Avoiding the sun during this period is particularly important. Experts advise people to seek shade when the sun's intensity is at its peak. If spending a day at the beach, however, natural shade may be scarce. Bringing a beach umbrella along allows you to set up a shady area anywhere that is convenient.
How to Buy Sunglasses on eBay
You will find an extensive selection of sunglasses on eBay's website, and plenty of great deals on eyewear. To start your search, go to the eBay home page and type keywords, such as "vintage sunglasses" into the search bar. Once you have your original search results, you can refine them according to factors such as price, seller location, and manufacturer.
Be sure to read the full listing for a product, paying close attention to the condition, size, and the labelled sun-protection rating according to AS/NZS 1067 standards. If you have questions about an item, you can contact the seller through eBay.
It also helps to get to know the seller a bit more. Before finalising your purchase, check the feedback left for them from past buyers, to make sure they are reliable and knowledgeable about their product.
Conclusion
Protecting the eyes from the damaging effects of ultraviolet (UV) rays should be a priority for anyone spending time outdoors, any time of the year. UV rays can cause short-term problems as well as long-term, which is why experts highly recommend wearing quality UV-protective sunglasses that can help reduce the sun's glare and block UV radiation.
Choosing sunglasses involves several steps. Buyers should look for those that have lenses with a protection rating of at least 2 according to Australia's AS/NZS 1067:2003 standards. To find a pair of flattering frames, consumers should take their face shape into consideration and look for shapes recommended for them. Athletes can benefit from sunglasses designed to meet the demands of their sport. Finally, wearing a hat, cap, or visor, and seeking shade whenever possible are additional ways to protect one's vision and the sensitive eye area from sun damage.
sunglasses|sports sunglasses|wrap around sunglasses|wide-brim hat|beach umbrella