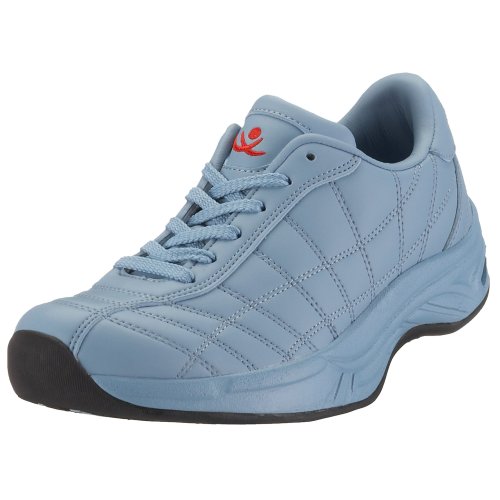 As many workplaces have toned down the dress code, casual shoes have become the footwear of choice for almost everything but the most formal occasions. There are many kinds of casual mens shoes including loafers, boat shoes, sneakers, and an increasing number of hybrid shoes that mix two different shoe styles. Hybrids like Adidas' Stan Smith II and Pointer Footwear's Taylor sneaker are both versatile and stylish.
Other casual shoes that should be in every man's wardrobe are classics with a new or special twist, like Vans Chambray LP slip-ons. Featured by well-known magazines like Men's Health and Esquire and earning rave reviews from satisfied owners, these seven casual shoes are well worth considering for anyone in the market for casual footwear. They are found both in brick-and-mortar stores as well as online.
Casual Shoe 1: Adidas Stan Smith II Sneakers
Adidas' Stan Smith is truly a classic and was introduced in 1965. It was the first ever all-leather tennis shoe. Renamed in 1971 after tennis star Stan Smith, these simple black lace-ups look just as good with a suit as with jeans. They feature an all-leather upper, a rubber outsole, and of course, the Adidas quality that has made it one of the top footwear brands.
These sneakers, variously labelled as court shoes, running shoes, or tennis shoes, have a devoted following, many of whom have worn the Stan Smith for literally decades. They may not be the flashiest pair on the block but for comfort and versatility, and just plain good quality, the Adidas Stan Smith IIs continue to take the prize.
Casual Shoe 2: Andrew Marc Hillcrest Boots
Featured by Men's Health as an example of classic shoes with a special twist, these wingtips look traditional enough when peeking out from a suit or formal pants. From the heel up, however, they are made to inspire adventures. They have both lace and zipper closures with speed hooks at the top, a semi-nubuck upper, burnished heel and toe, and a perforated motif that's not too ornate but still makes the shoe stand out. Wear them to the office or on a date—these shoes make a statement without being flashy. Andrew Marc is renowned for luxury leather goods and these boots are no exception.
Casual Shoe 3: Clark's Niven Life Shoes
Clark's Niven Life is a mix between oxfords and sneakers, if there is such a thing. They come in tan, navy, or grey leather with plenty of cushioning on the inside and a removable liner. The leather makes it look just a tad formal, while the profile, the breathable mesh, and the flat rubber outsole all speak of sneaker-like comfort.
These shoes look great with jeans, khakis, or corduroy for fantastic versatility. The Niven Life is a lace-up shoe but those who prefer slip-ons typically find the same style in Niven Free, the slip-on version. Clark's has been around since 1825 and has lost none of that quality and design that made it an international brand. Clark's shoes are worn by the likes of Johnny Flynn and Robert Pattinson.
Casual Shoe 4: Pointer Taylor Sneaker Boat Shoe
The Taylor shoe by Pointer meets the need for a stylish boat shoe with the cushioning of a sneaker. The Taylor has a mixture of suede and fabric in the upper, a cushioned collar with eyelets, and leather laces. What really makes it pop are the colour choices with contrasting stitching and collar. Choose between a French Roast brown with Burnt Copper collar or the more muted Stone upper with Burnt Copper.
The moccasin stitch on the toe makes it look like a boat shoe while the heel and flat rubber sole reflect classic sneaker style. The subtly placed Pointers brand mark on the outstep is a nice touch. Pointer is a relatively new company based in London, but it has grown by leaps and bounds since it started in 2004. The Pointer brand is always based on classic shoe styles but with something a little different that defies categorisation.
Casual Shoe 5: Banana Republic Digby Brogue
These Banana Republic wingtip brogues are the perfect business casual shoe for any man. A step up from sneakers and boat shoes, they are not as formal as dress brogues. The Digby brogue comes in brown and black and has brogueing on just the tip for a detail that's not too ornate.
If Hillcrest boots are too adventurous, these brogues are just the thing for a laid-back option that still brings compliments. Men's Health listed these boots as a wardrobe staple. They have a leather upper with a rubber outsole. Banana Republic's Advanced Comfort Technology means the insoles are specially designed to absorb shock at the heel and support the arch of the foot while maintaining breathability.
Casual Shoe 6: Ugg Australia Leighton Chukka
Ugg makes much more than just snow boots as shown by this great chukka model. The Leighton chukka has a rich full-grain leather upper, genuine shearling lining in the front, and a crepe sole. The footbed is also leather. This is a no-nonsense chukka that goes with everything, thanks to the deep chocolate colour. With high quality materials and construction, this shoe is made to last.
The shearling means it is a go-to shoe for cold weather. However, unlike Ugg's iconic sheepskin boots, the wool lining in the Leighton does not show around the collar. The Leighton Chukka made Esquire's list of fall shoes for everyday wear. Ugg Australia is actually an American brand founded in 1978. It became famous for its traditionally Australian ugg-style boots but also makes a number of other shoes, including slippers, sandals, and sneakers.
Casual Shoe 7: Vans Chambray LP Slip-Ons
On Esquire's list of slip-ons for the summer are Vans Chambray LPs. These classic skate shoes have a clean look that makes them perfect for anyone who does not want to worry about socks or laces, not just skateboarders. The textured blue chambray is a special twist as these shoes are more commonly made of canvas. Perfect for summer, Vans slip-ons never go out of style.
The LP style is a slimmed-down version of the classic slip-on. It is also available in black and has Van's signature rubber outsole and waffle tread. Van' slip-ons have been a skateboarding fashion since 1976 but they became internationally famous when they were worn by Sean Penn in the 1982 film "Fast Times at Ridgemont High". Today, Van's slip-ons are a wardrobe staple.
How to Buy Casual Shoes on eBay
Buying any of these shoes on eBay is easy. Start by entering the shoe brand and type in the search box on any eBay page. If you are not sure about the exact model that interests you, enter a more general term like "Clarks loafers". You may then browse through the search results or refine your search by specifying the category, price, or other search criteria.
Once you are within the correct subcategory, other search criteria like size, brand, and type are available to help you narrow down your search to just the items you are interested in. When you find some shoes you like, check the seller's feedback score. eBay's innovative feedback system makes it easy to find the sellers who offer excellent service and products. eBay's Top-rated sellers are marked with an award icon that indicates that they have a long history of great customer service and fast shipping times.
Conclusion
From an evening with friends to a weekend road trip, there are really many more occasions that one needs casual shoes than occasions for formal shoes. Naturally, it makes sense to have a wide variety of casual shoes for all those outings as well as for regular days at the office. Men who have not ventured beyond sneakers and loafers for their casual footwear needs should be inspired by the style-crossing options offered by the best-known shoe manufacturers.
A combination of old well-known brands like Clarks and new brands like Pointer, comprise these seven shoes that cover all the basics. They include classic sneakers, boots, casual oxfords, boat shoes, brogues, chukkas, and slip-ons. Great deals on all these shoes are available on eBay, the world's favourite online marketplace.
Casual shoes|Sneakers|Boat shoes|Boots|Slip-ons