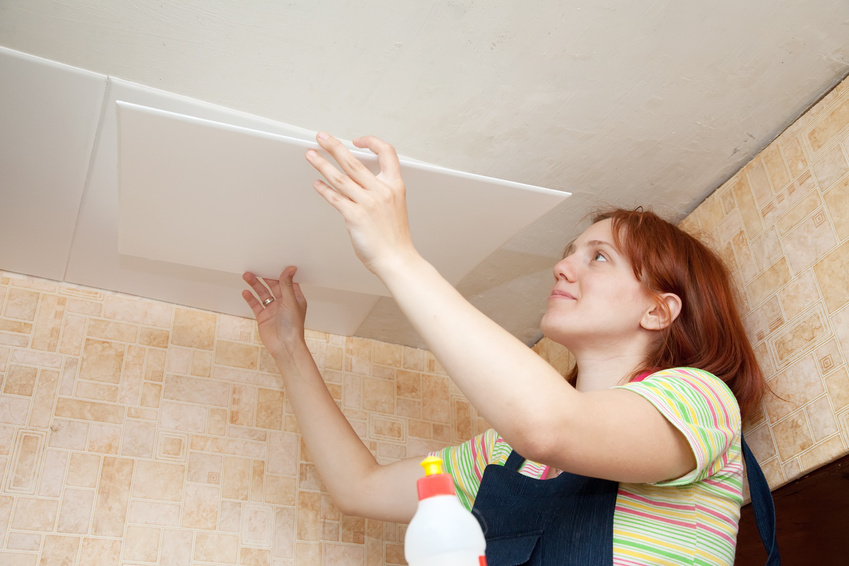 Ceiling fixtures for a child's room can both serve as a much-needed functional item as well as a great addition to the overall design of the room. Those who are constructing or designing a child's room and planning to add a ceiling fan, for instance, can go beyond installing an ordinary fan if they want their child to see something interesting on the ceiling while in bed. The same goes with a ceiling light or fixtures that provide both light and ventilation in the room.
Buying a ceiling fixture that strikes a balance between function and design can be a bit tricky, especially when there is a lot of brands and great deals to choose from, so buyers, aside from involving their child in the purchase process, must know the top ceiling fixtures to make a better buying decision.
1. Space Station Ceiling Light Fixture
For creative ceiling lamps that children love, the Space Station Ceiling Fixture from Elk Lighting Creativity is a must have. Kids who marvel at the outer space and who dream of one day becoming an astronaut should definitely get this creation. The ceiling lamp features a space station centre light with two candelabras as its rocket blasts, and it is complete with two energy panels and two astronauts. This fixture featuring a painted ceiling mount and a chrome finish requires two 60-watt candelabra bulbs and one 60-watt bulb. This fixture is one that even adults can love.
2. Philips Kidsplace 40096/34/48 Flower and Butterfly Ceiling Light
Philips Kidsplace 40096/34/48 consists of a yellow flower with a lamp at its centre, and each petal has different-coloured butterflies, from red to yellow to orange, hanging off of them on a string. The ceiling light is made of wood and metal. Its dimensions are 45 by 39 by 39. This ceiling light with a sense of whimsy is cadmium- and lead-free as well as non-toxic. It also requires an 18-watt GU24 CFL bulb. The Philips Kidsplace 40096/34/48 ceiling light is a very interesting piece, providing light while making the little child feel cosy and at home with its cheerful design.
3. Hunter Fantasy Flyer Blue Ceiling Fan
The Hunter Fantasy Flyer Blue Ceiling Fan features a replica of the famous F-4U Corsair fighter, complete with three propeller-style fan blades. This child ceiling fan, with its blue, grey, and red theme, is great for kids who want to see a war plane replica on their ceiling. This Hunter ceiling fixture packs a high-performing motor with 3,000 CFM and 52 watts. The package comes not only with three propeller-style grey blades with red tips but also three speed pull chains. Buyers can separately buy a remote control or a wall control from the same manufacturer. Parents who want to stick with a plane design can also find a brand of wall decals of different types of war planes online.
4. Tadpoles Three-Bulb Chandelier
Tadpoles Three-Bulb Chandelier provides luminescence to the room without being too imposing. This faux chandelier is an excellent ceiling fixture in a little girl's room, adding elegance to any design of the room, whether a princess and castle theme or a shabby chic one. Buyers can also get three 25-watt candelabra bu pound, a chain, and a cover plate when they buy this chandelier. Owners have the option to install it as a ceiling fixture, a swag lamp, or a plug-in.
The Tadpoles chandelier comes in different colours, such as pink, pink sapphire, white diamond, onyx, black onyx, and lavender topaz. Parents can replace the bright bulbs with lower-watt bulbs if they want the chandelier to cast a warm glow instead of being the main light in the room. This chandelier is not limited to the bedroom, and parents can also install it on the bathroom ceiling for a more luxurious look.
5. Eglo 88401A Multi-Coloured Bees Ceiling Light
The Eglo 88401A ceiling features green, blue, and yellow bees that give light and vibrancy to a child's room. Eglo is a European brand that markets designer lights, and its 88401A is suitable for children of any age. Mainly made of glass and metal, the light fixture can be mounted either on the ceiling or a wall; it has different-coloured bees hanging on a coiled metal rod, with each bee sporting a halogen light on its end. This eye-catching design for a ceiling light measures 12.6 cm in height and 25.3 cm in width.
6. Casa Deville Pretty-in-Pink Pull Chain Ceiling Fan
For a room fit for a princess, the Casa Deville pretty-in-pink ceiling fan completes the look. The pretty-in-pink ceiling fan features an antique chic look in hand-rubbed finish and three matching white blades. The hanging candelabra and drop jewels add greatly to the dramatic effect of the ceiling fan. Although seemingly delicate, this ceiling fan packs a high-performing fan motor with a 1.1-meter blade span and pull chain to control three reversible speeds. For a ceiling fan that looks majestic and effectively cools the room, the Casa Deville pretty-in-pink ceiling fan is a wise choice.
7. Disney Pixar Cars Ceiling Fan with Light
A child's room would not be complete without something Disney in it. For lovers of the animated movie Cars, the Disney Pixar Cars ceiling fan with light is a welcome addition to the room. The blades feature the character Lightning McQueen hot on his wheels, and by reversing the blades users can see McQueen's profile in black and grey. The four reversible wood blades come with a lighting kit and 120-volt speed motor with one A15C ceiling fan bulb that carries 60 watts. Parents and kids can see Lightning McQueen zooming every time in the room with this ceiling fan.
Buying Ceiling Fixtures for a Child's Room on eBay
eBay lists a broad range of ceiling fixtures for a child's room, from ceiling lamps to ceiling fans to fixtures that function as both. Buyers can choose from a variety of styles, colours, and brands when they shop on eBay. To begin the search, buyers can type in a general keyword, such as "child ceiling light" into the search field. The category and filter system allow users to focus on more specific set of listings.
Know the Seller
For peace of mind, it is important to know the seller when shopping on eBay. Visiting their page and checking the feedback score and comments from previous customers is a great first step. The most credible sellers on the site have a very high positive feedback score, and buyers are most likely to receive quality products when they choose such sellers.
Conclusion
When buying a ceiling fixture for a child's room, it is important to find a piece that matches both the room and pleases the wants of the child. There are different types of ceiling fixtures out there, and the best ones are those that capture the imagination of the child.
Some feature cheerful designs, such as flower and butterflies in bright colours, and others are more luxurious and elegant like faux chandeliers. There are also light fixtures that are made to resemble various things, such as war planes and space stations. When parents consider not only the room decor but also the interests of the child, they ensure that the child enjoys and appreciates the new addition to their room.
Ceiling Fixture for Child Room|Child Ceiling Fan|Child Ceiling Light|Child Ceiling Fixture|Child Chandelier