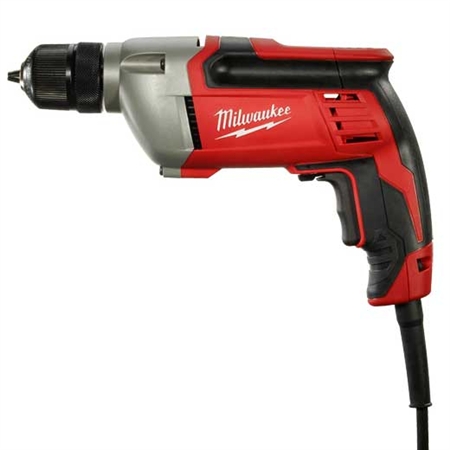 Drills are fundamental items in anyone's toolbox. They are extremely handy and they can perform a variety of tasks, from working on cars to fixing items around the house. Drills can be used to tighten and insert screws and bolts, create holes for mounting, metal work, or even breaking up harder materials such as rocks and bricks, if you are so inclined. Here are seven of the top drills available today at online stores.

Black and Decker Cordless Drill - 18-volt Ni-Cad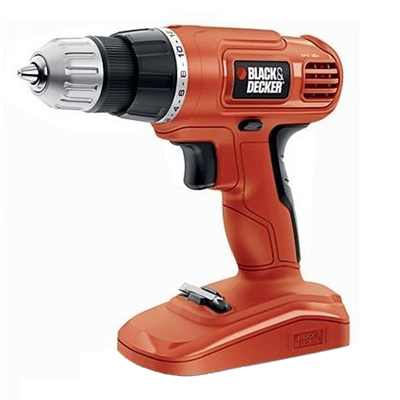 One of the top cordless drills on the market, the Black and Decker is popular due to its versatility and its power. Its 18-volt capability provides more power, torque and speed than the standard 12-volt drill, and the drill comes with two 18-volt slide batteries to allow for longer life on more extensive jobs. Drill bits can be easily removed with the key less chuck, and the 24-position clutch allows the user to adjust drill speed and power depending on the job.
---
DeWalt Cordless 18V Hammer Drill DCD775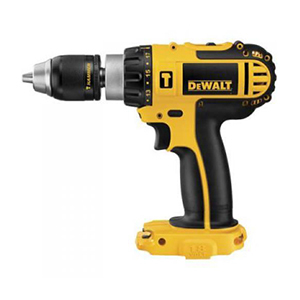 The DeWalt is popular due to its lightweight design, as its 1.86-kilogram weight make this electric drill easy to handle for a variety of tasks. This drill operates at 0-500/0-1,700 RPM and 0-8,500/0-29,000 BPM and comes with a 13-millimetre metal chuck, making it ideal for metal working and ratcheting. Another popular feature of this product is its LED work light, which allows for better vision in dark, tight spaces.
---
AEG 18V BSB18C Hammer Drill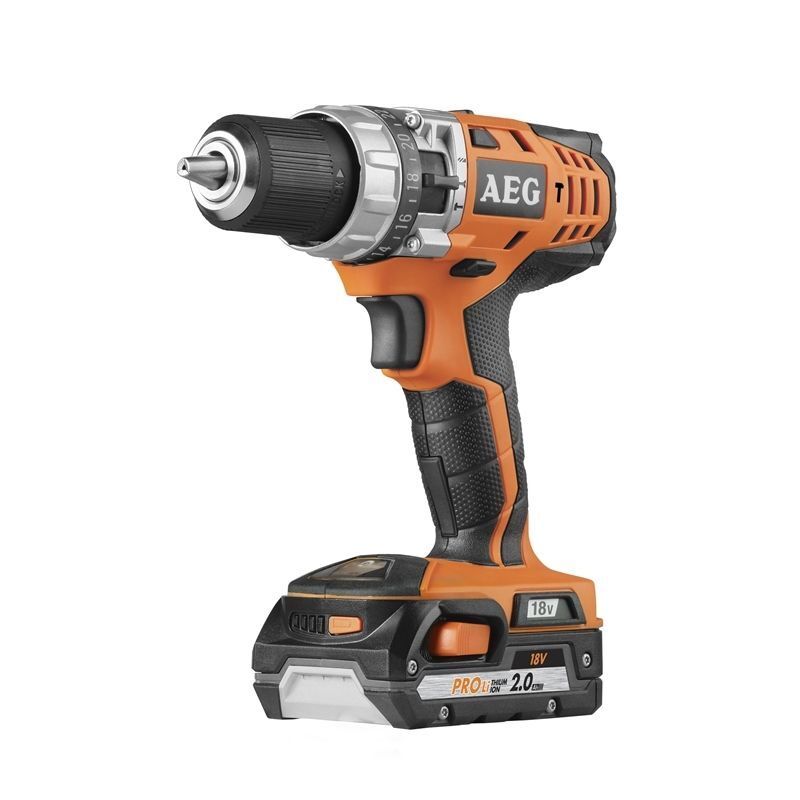 This 18-volt drill is, at just 1.7 kilograms, both lightweight and powerful, making it ideal for tougher jobs where a little more torque is needed. It gets its power from a compact, 202-millimetre body and a 4-Pole open-frame motor. The 60 nM torque allows for power drilling of wood (45 mm), masonry (14 mm) and steel (13 mm) surfaces. The microtexture rubber overmould gives the user a great grip, and the 13mm key less chuck allows for easy bit changes when doing a variety of jobs.
---
Makita XPH01Z 18V Cordless 1.25cm Hammer Drill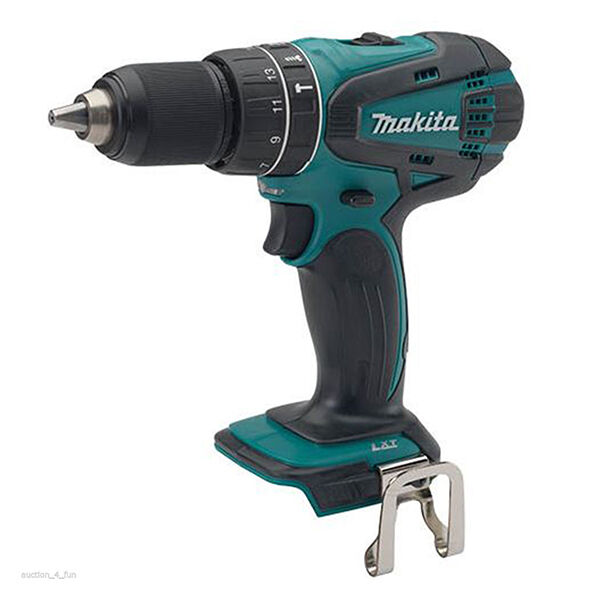 This latest cordless drill from Makita combines a compact body with considerable power, as it is 20.6 centimetres long and weighs only 1.8 kilograms, making it a favourite tool for users that need a powerful, yet easy to handle, drill. The rubberized grip also makes this drill easy to hang on to. The Makita has a 4-Pole motor that delivers 3,309 kPa power, a two-speed transmission, and an LED light to help in work spaces with limited light and space. This drill also comes with a tool belt clip for handy carrying.
---
Makita 18V Cordless Drywall LXSF01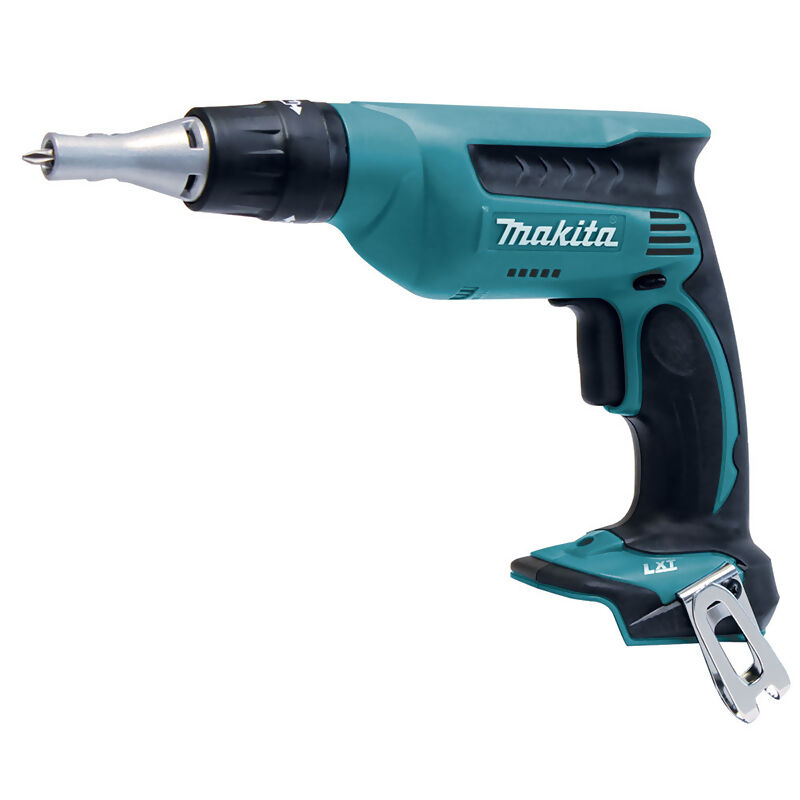 Unlike the drills above, this electric drill is more of a specialty drill that is best used for do-it-yourself home improvement. The motor provides a 0-4,000 RPM speed and also delivers consistent screw depth with its adjustable nose, making it ideal for making holes in drywall or for framing purposes. It has a rubberized pistol-grip with a large trigger perfect for two fingers, and the 1.7-kilogram weight makes it easy to use and carry, as does the included reversible belt clip.
---
Milwaukee Cordless M18 Right Angle Drill 2615-20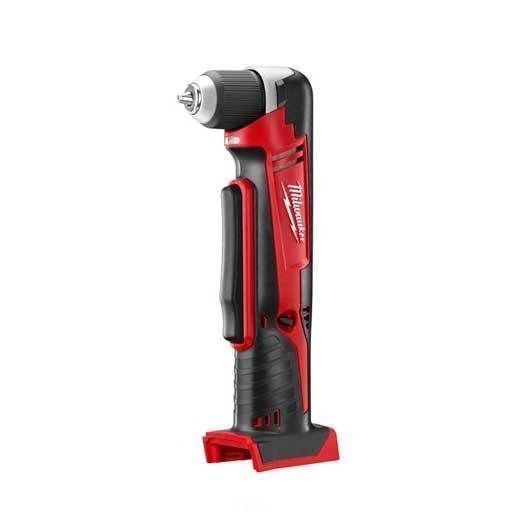 This is another specialty drill, as right angle drills are designed to fit into hard-to-reach spaces and deliver the same type of quality that hammer drills and other cordless drills provide in open spaces. The 18-volt Milwaukee is a mere 9.5 centimetres in length, but that small package comes equipped with 12 different torque settings, an electronic clutch, and an LED indicator. The REDLITHIUM battery technology also makes this drill one that can be used for an extended period of time.
---
Ryobi ONE 18V 2 X NiCd Cordless Drill Driver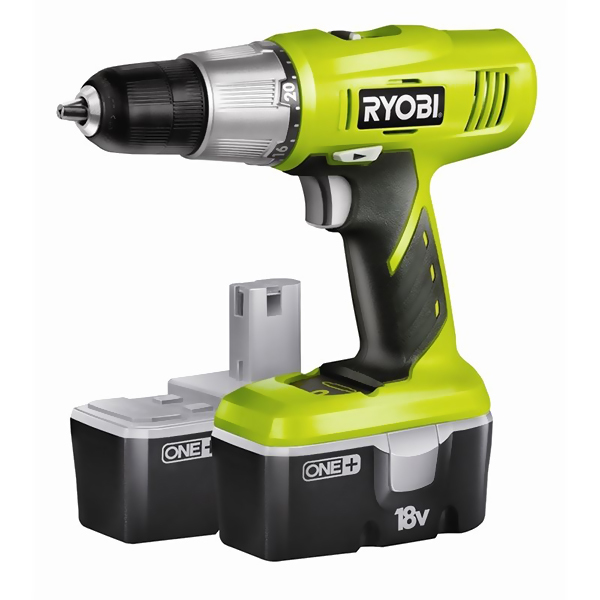 This particular drill can fulfill any task, whether it is needed for power, precision, or just a quick fix. The Ryobi comes with 24 clutch torque settings for different types of drilling and screwdriving and also has a 10-millimetre keyless chuck and a two-speed gear box. The versatility of this tool is helped by its variable speed control, which allows the user to do several types of jobs at one sitting. This drill also comes with a magnet for holding screws and drill bits.