Weddings are special events, but they needn't be costly ones. In fact, opting for a deceptively inexpensive do-it-yourself aesthetic can create stunning visuals that mean even more to the bride, groom, and guests. The rationale for handmade wedding decorations is simple: less cost and more personal significance. Many handmade decorations are so simple that they require no special skills, craft experience, or artistic inclination to create at home. Here are seven handmade wedding decoration ideas that will add a charming, intimate feel to any wedding celebration.

Handmade Rustic Bouquet Holder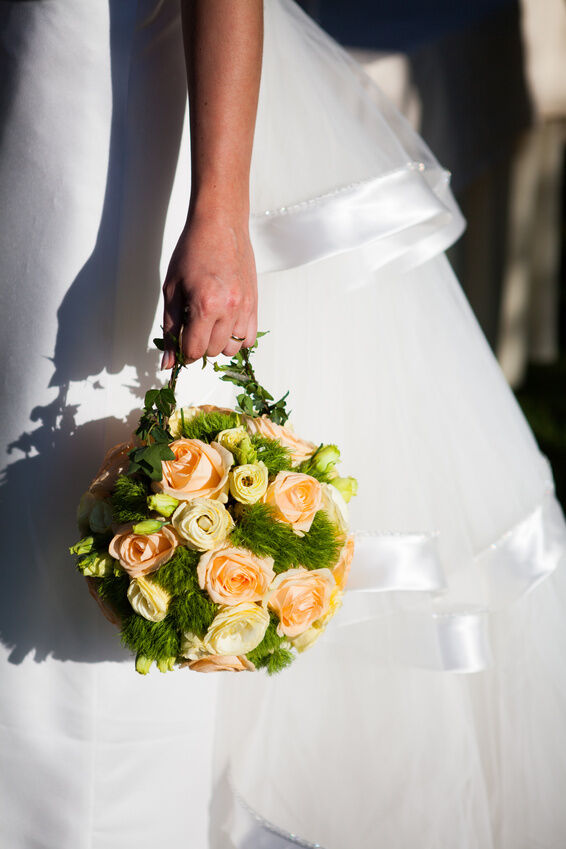 Flowers are at the centre of the bridal party's allure, but bouquet holders sometimes cost as much or more than the flowers themselves. Fortunately, it is easy to make lovely bouquet holders at a fraction of the price. A country-chic bouquet holder can be created by purchasing gingham fabric in the desired colour and a roll of twine from an online store. The gingham should be cut into half-yard lengths using pinking shears and the twine cut into a similar length. Bouquets should be wrapped with gingham and tied in a bow. Twine can wrap each bouquet for a rustic finish.
---
Centrepiece Idea: Mason Jar Lanterns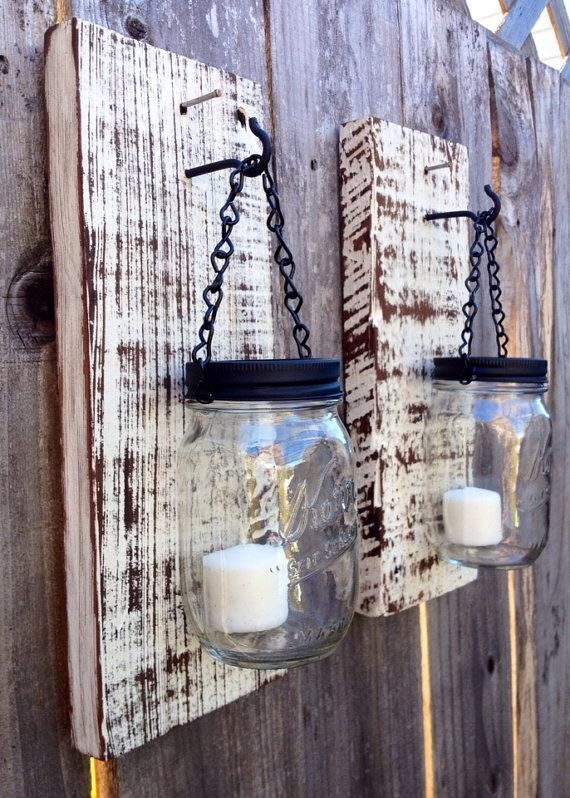 Lighting can be a big question mark at a wedding, especially when the bride is on a budget. Gentle candlelight can help achieve a vintage feel at a wedding. Tea lights can be placed inside Mason or Ball jars, then wrapped with the same fabric and twine used in the bouqet holders. Place the jars at the centre of each table to create a flickering light source with a retro vibe. Guests can even be encouraged to take the handmade centrepieces home after the wedding is over.
---
Flowering Party Favours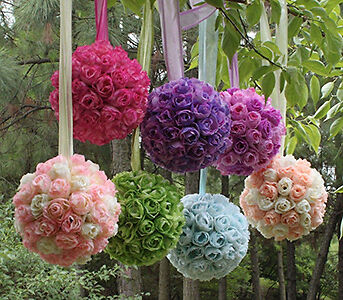 Many brides like to give out fun favours to guests to thank them for being present on such a special day. Instead of handing out rice or giving perishable items to wedding guests, brides can consider a more creative party favour. Simple seed packets can be purchased and personalized with pre-printed stickers or ribbons featuring the newlyweds' name. Guests can plant them to commemorate the new marriage, and they will lend a country aesthetic to the celebration. For an even more personalised feel, the seeds can be matched to wildflowers present in the bridal party's bouquets.
---
Creative Cake Stands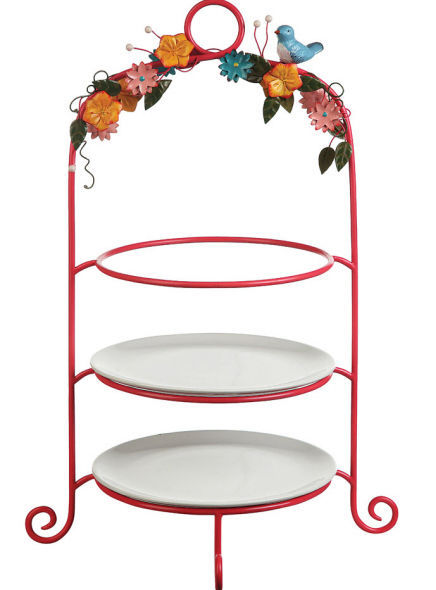 Brides and grooms often opt for small cakes, cupcakes, or multiple cakes in lieu of a traditional wedding cake. Brides can take advantage of this trend without much expense by purchasing a number of simple glass cake stands of different sizes and heights. White or pastel spray paint can help achieve a "milk glass" look that mimics Depression-era glass. Paint should be allowed to dry thoroughly before grouping together and layering on dessert. The bride may wish to take the cake stands home after the wedding and reuse them for other parties and celebrations.
---
DIY Place Cards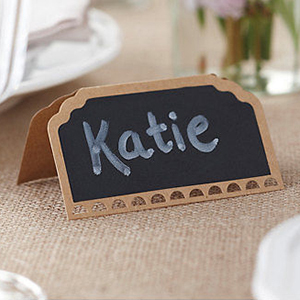 Place cards are still stylish accessories for weddings, but this essential crowd-control method can become expensive quickly. Instead of purchasing printed cards to tell guests where to sit, wedding planners can opt instead for fancy envelopes. Each should be addressed to a guest in fancy penmanship to mimic "love letters" at the table. Each love letter can be propped up on a wine glass or placed atop the salad plate so guests know where to sit. For even more personalised place cards, the bride and groom can write a thank-you note and place it inside the envelope.
---
Handmade Photo Booth Props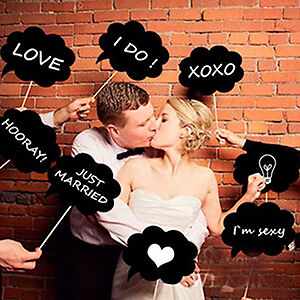 Photo booths are increasingly popular at weddings. Guests and the couple of honour can take advantage of fun props and a professional photographer to strike a memorable pose. In fact, photo booth pictures are quite popular on social media and as mementos of the evening's festivities. For even more fun, the couple's name and wedding date can be written on simple chalkboards using pastel-coloured chalk, so guests can hold up the boards during their photos. Brides can also purchase vintage wedding decorations and use them as props.
---
Gorgeous Guest Book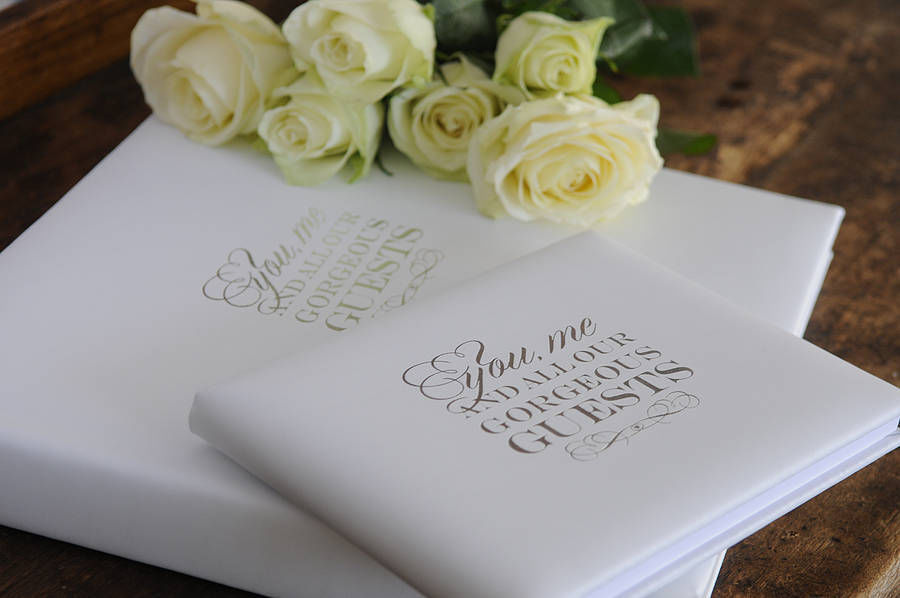 Many brides and grooms wish to remember their wedding with a written record of those who attended, but traditional guest books are unwieldy, impersonal, and expensive. Instead of providing an actual book, planners should consider a long scroll of paper. Guests can use metallic markers to write their best wishes on the scroll, and the paper can be rolled and secured with an attractive piece of ribbon at the end of the night. When the bride and groom want to relive wedding memories, they need only unroll their scroll