Advances in technology have made computers smaller and more mobile. Bulky desktop monitors with separate keyboards are quickly being replaced by lightweight, sleek laptops that can be easily carried and transported.
Of course, having a lighter, more mobile computer brings an increased risk of damage. From being banged around, dropped, or spilled on, the new class of laptop computers are at greater risk of being damaged, as are other types of portable
electronics
. Therefore, it's imperative to have a protective case to keep your laptop safe from wear and tear, water, dust, and debris.
1
Apple Laptop Notebook Sleeve Case Bag Cover Macbook Pro Air Retina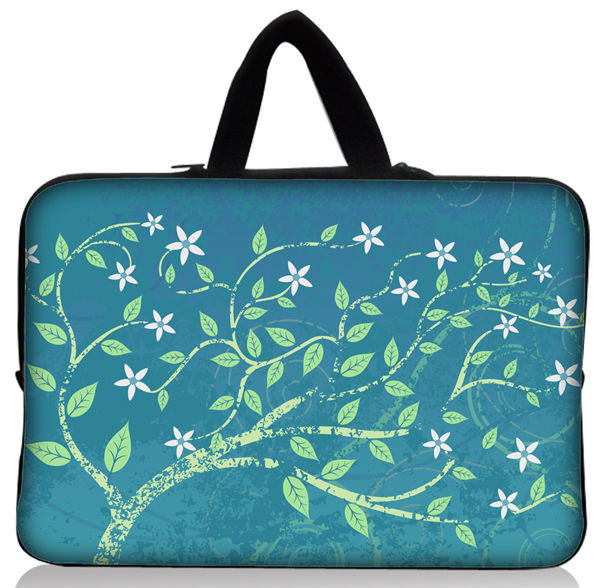 These cases are extremely popular for those who own a Macbook Air, as they can fit the 28, 33, 38, and 43-centimetre Macbook Pro Air laptops nicely. This case protects the Apple laptop on the inside with a cushioned velvet lining and has a scratchproof interior. The outside is both waterproof and shockproof, and the case comes with an external pocket for storing cords and gadgets. These cases are available in a wide range of colours.
---
2
BLK Neoprene Zippered Soft Sleeve Case Bag for 33cm Notebook Laptop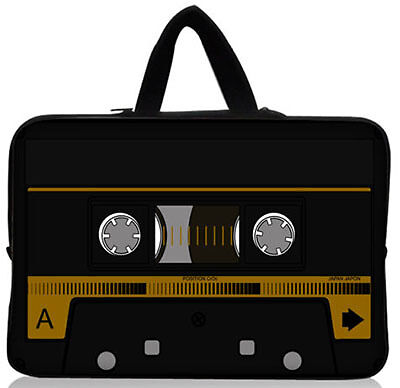 This sleek, jet-black case is both fashionable and protective of a 33-centimetre laptop, as it comes equipped with a neoprene waterproof exterior with a double zipper that keeps the computer free of dust, scratches and shocks. The soft cushion on the interior keeps the computer safe on the inside, while the makeup of the bag makes it usable as a mouse pad for users who prefer to use an external mouse.
---
3
Tiffany Blue Rubberised Case Keyboard Cover Screen Protector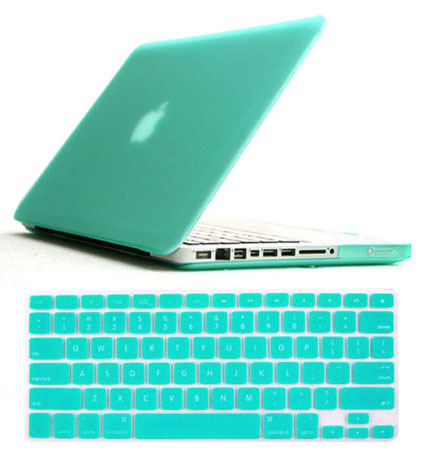 This case acts more like a shield, as it comes with covers for both the monitor and the keyboard, protecting them from moisture and debris. The protection of Apple MacBooks is clear, allowing the colours of the laptop and the keyboard to show through, and this hard protection is thin enough for the computer to be closed completely. External ports such as USB, HDMI, and SD cards can also be accessed when the case is on.
---
4
Elonbo Laptop Ultrabook Soft Sleeve Case Bag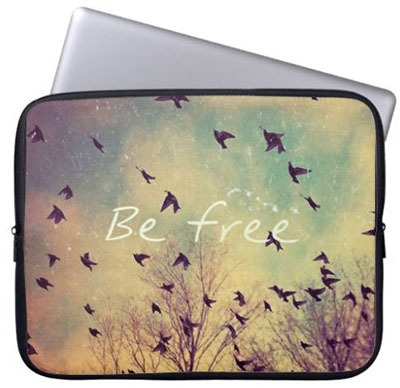 These protective bags work for a wide variety of laptops, from MacBook Pro Air to Dell to HP to Acer, and also are very stylish, as they come with a range of unique artwork designs. But while it is flashy, this laptop case is also dependable, as its Neoprene exterior and cushioned interior protect computers against water, dust, dirt and electric shocks. This double-zipper case is durable enough to be washed repeatedly.
---
5
Estone Notebook Laptop Computer Case Bag Protective Cover Pouch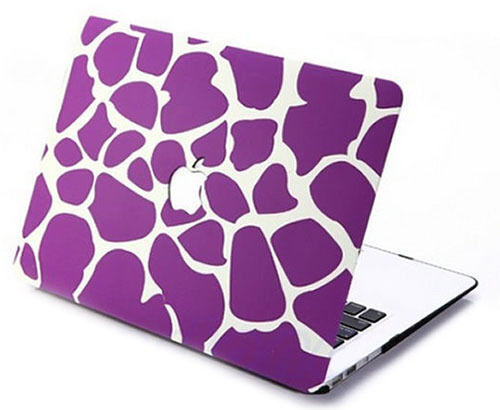 This case is a bit different from the ones above, as it closely resembles a wallet in feel and exterior look. But this double-zipper pouch, which is roughly 35 centimetres and fits a wide range of laptops, cushions the laptop from inside while also providing protection on the outside from splashes, spills and scratches. This lightweight pouch is available in brown, red, white and black colours.
---
6
Belkin 43cm Notebook Case NE - 17
Unlike many of the cases above, this one works as more of a computer bag, as it comes with a shoulder strap, making it easy to carry larger 43-centimetre laptops. It's lightweight and durable with a cushioned large pocket for a laptop plus an interior file folder pocket, which allows business people to carry important documents. This case also comes with a large exterior pocket for cords and accessories.
---
7
Everki Commute 43cm Laptop Sleeve w/ Memory Foam Laptop Bag/Case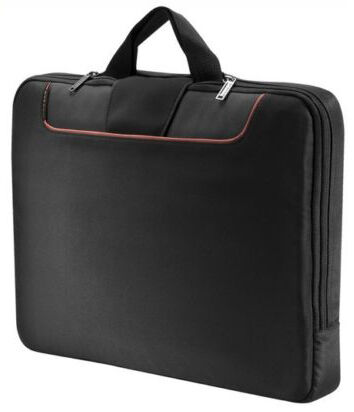 The memory foam of this case is what makes it a great protector, as the foam provides padding to keep the computer safe and secure while being jostled. This case can carry laptops up to 43 centimetres and has a soft fine-felt inner lining with self-healing zippers. A convenient handle makes this case easy to carry, while its large front stash slot is perfect for carrying power adapters and important documents.
---