Over the decades, Sigma has grown to the point that it is one of the largest third-party lens manufacturers on the planet. Sigma lenses mount on the most well-known DSLR cameras, including Nikon, Canon, Sony, Minolta Pentax and Fuji. However, not all lenses mount on all brands. Sigma manufactures lenses that range in price from under AU $250 to over AU $8,000. These lenses often feature high-quality lens coatings and advanced
electronics
.
Sigma's DG line is used with full-frame DSLRs, while the DC line is for standard DSLRs with the smaller APS-C image sensors. Sigma also has a DN line of lenses that are used on the newer mirror-less cameras. Here is a compilation of seven of the best Sigma lenses on the market.
1
Sigma Multi-purpose Lens: 18-200mm F 3.5-6.3 II DC OS HSM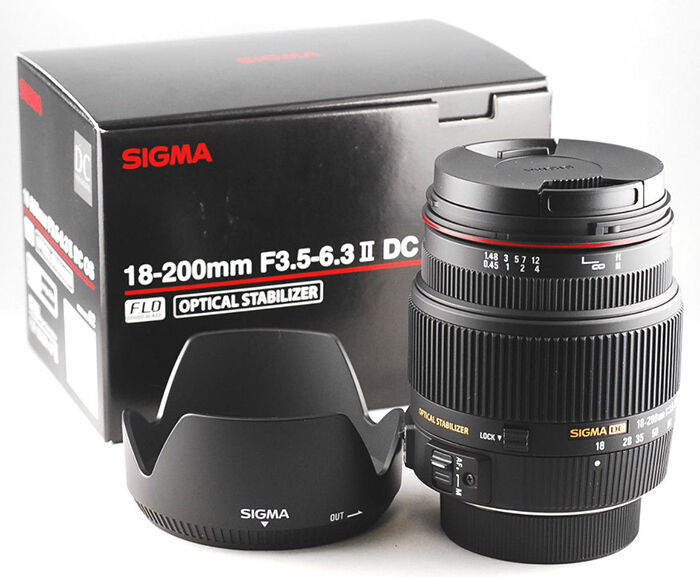 Many photographers like to invest in one very capable, multi-purpose lens for APS-C cameras that will address different needs. Sigma's 18-200mm lens does just that, without breaking the bank. It competently shoot either wide-angle or telephoto thanks to an 11x zoom ratio. It's an excellent lens for the on-the-go traveler who wants to travel light, while still capturing a wide-variety of memorable scenes and landscapes. The quiet hypersonic motor (HSM) is ideal for shooting HD video without distracting sound. The wide-angle to telephoto zoom lens is available for both Nikon and Canon DSLRs.
---
2
Sigma Macro Lens: 70-300mm F4-5.6 APO DG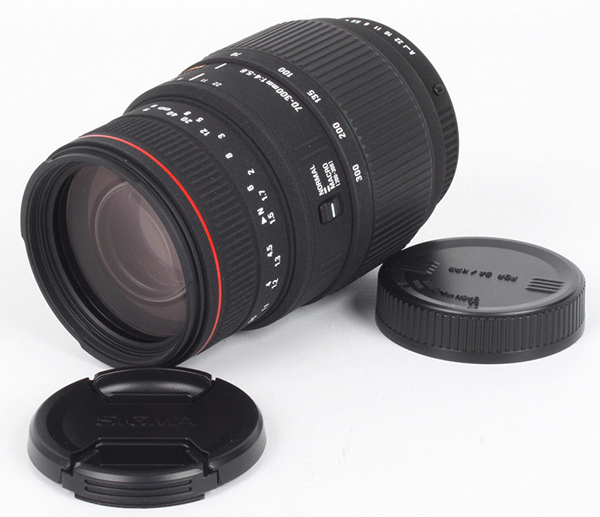 Although Sigma's elite telephoto zoom lenses can cost thousands of dollars, the 70-300mm F4-5.6 APO DG MACRO will competently record a wide variety of close-ups in exquisite detail. Resolution is beautifully rendered due to the use of high-grade, APO-Chromatic glass elements. This is a lens that is also ideal for candid portraits and kids' athletic contests. This versatile macro lens is available with Nikon, Canon and Pentax mounts.
---
3
Sigma Normal Lens: 30mm F2.8 DN | A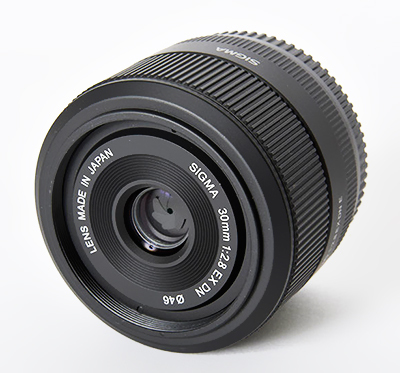 The value-priced, fixed focal-length lens approximates the angle-of-view that the human eye sees. This lens is specially configured for mirrorless, interchangeable lens systems like the Sony E-mount and Micro Four Thirds. The Super Multi-layer Coating contributes to high-contrast, sharp images. The newer linear AF motor is very quiet, an asset when shooting in video mode. It uses low-cost 46mm filters, and it weighs only 140g. The versatile lens focuses down to 30cm.
---
4
Sigma Multi-purpose Lens: 18-125mm F3.8-5.6 DC OS HSM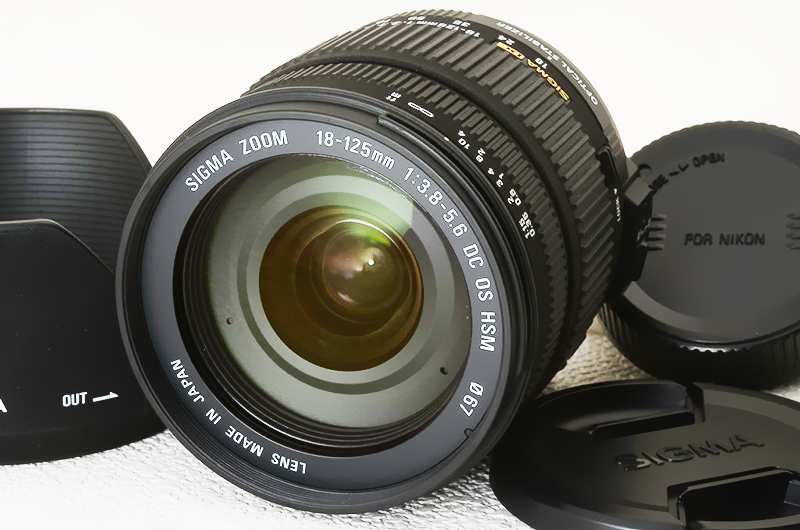 This is a perfect value-priced lens for families and travelers. It covers an important range of focal lengths from moderate wide-angle to moderate telephoto. Most photo enthusiasts will find that this lightweight, 505g lens can remain on their favourite APS-C camera most of the time. It even focuses all the way down to 35cm. Sigma produces this lens for a wide variety of camera mounts, including Nikon, Canon, Sigma, Sony/Minolta and Pentax. This is the perfect design for those who want to invest in just one high-quality lens.
---
5
Sigma Wide-angle Lens: 24-60mm F2.8 AF EX DG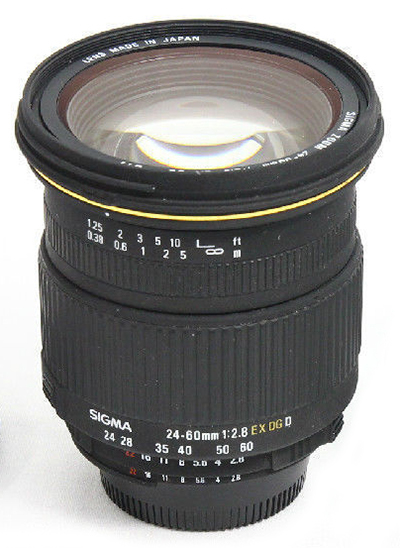 The full-frame, 24-60mm DG lens for Pentax offers magnifications from moderate wide-angle to the "normal" lens range. Sigma lens combines a fast, constant aperture of F2.8 and modest cost. It is a value-priced lens that addresses key needs in a wide variety of shooting situations. Those who like to use circular polariser filters and/or petal-shaped hoods will appreciate the internal focusing feature. The design allows for a minimum focusing distance of just 38cm.
---
6
Sigma Telephoto Lens: 300-800mm F5.6 EX DG APO HSM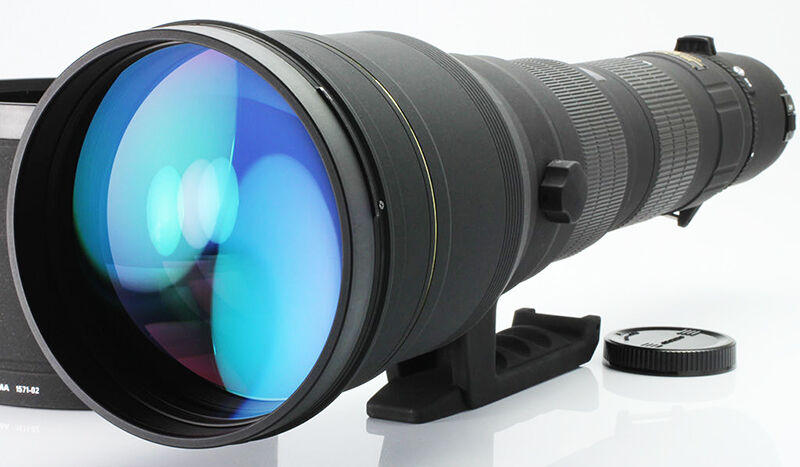 This extreme telephoto lens for full-frame Canon DSLRs represents an achievement in lens design. It will meet the needs of the most demanding sports, wildlife and surveillance photographers. The combination of a constant F5.6 aperture and magnification topping out at 800mm offers true versatility.
Internal focusing allows a photographer to zoom the lens in discreet wildlife environments where external lens movement could spook the subject. The internal zoom mechanism is perfect for shooting football or surfing where subjects are constantly moving toward or away from the photographer. This high-end Sigma lens comes with a case, hood and rear polariser. A drop-in 46mm filter holder allows for low-cost alterations to the image.
---
7
Sigma Circular Fisheye Lens: 4.5mm EX DC HSM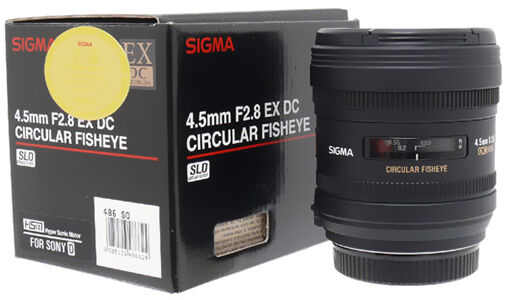 Sigma has created the first circular fish-eye lens for APS-C cameras from Canon, Nikon and Sony. This is the lens that lies at the extreme opposite end of the spectrum from the telephotos. The 4.5mm lens offers a fully circular, 180-degree angle of view. Photographers delight in the unique, exaggerated close-ups that this lens creates. It is the perfect accessory for the creative wedding, landscape or travel photographer. Consult a fish-eye lens buying guide to establish which one of these exotic Sigma lenses is best for your needs.
---