Everyone is on the go these days, and that's why portable storage and sharing
devices
are in such high demand. Cell phones and tablets offer the convenience of taking your movies, music and files on the go, but the drawback is that they don't have much on-board storage. That's where these
mobile storage
devices come in handy, extending the amount of storage on your mobile device from a few GBs up to several TBs. They can also provide built in WiFi, act as mobile hotspots, and even allow multiple devices to stream and share content simultaneously. Newer models with DLNA can be used in conjunction with home theater systems, Smart TVs and Blu-ray players, enhancing your experiences at home as well as on the go. The top 7 storage sharing devices are listed below.
1
Apotop Wi-Copy DW21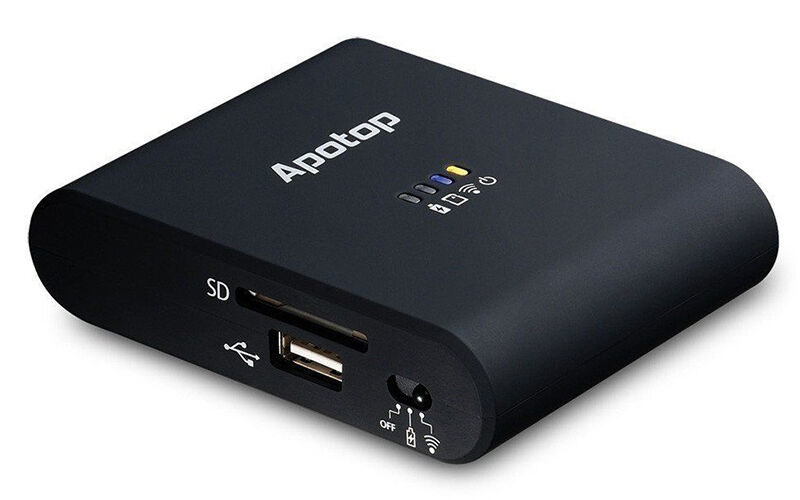 The Apotop Wi-Copy has an impressive list of features, including a portable power bank, a wireless router, streaming media capabilities, cloud storage, and a file transfer hub. The Wi-Copy App connects your Wi-Copy with your Android and iOS devices. It can also be used without Internet connectivity thanks to its USB ports.
---
2
Seagate Wireless Plus Portable Hard Drive with Built-in WiFi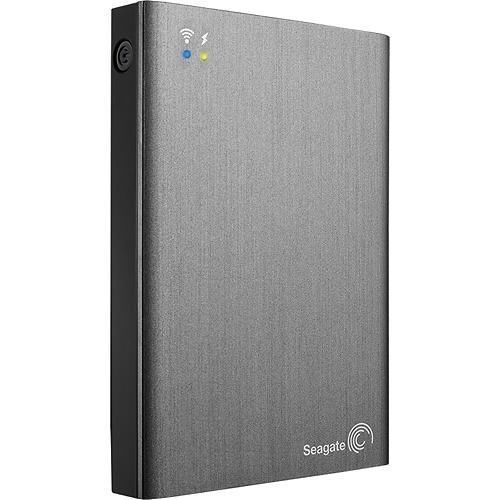 No need for wires or hotspots with the Seagate Wireless Plus Portable Hard Drive with Built-in WiFi -- it creates a personal WiFi network for you, allowing immediate access to all of your content, and the ability to stream it to your personal devices. The Seagate can connect with your PC, laptop, Android, iOS, Kindle Fire, and Windows 8 device. The Seagate effortlessly syncs with Dropbox and Google Drive.
---
3
RAVPower RP-WD02 Wireless Filehub / Portable Travel Router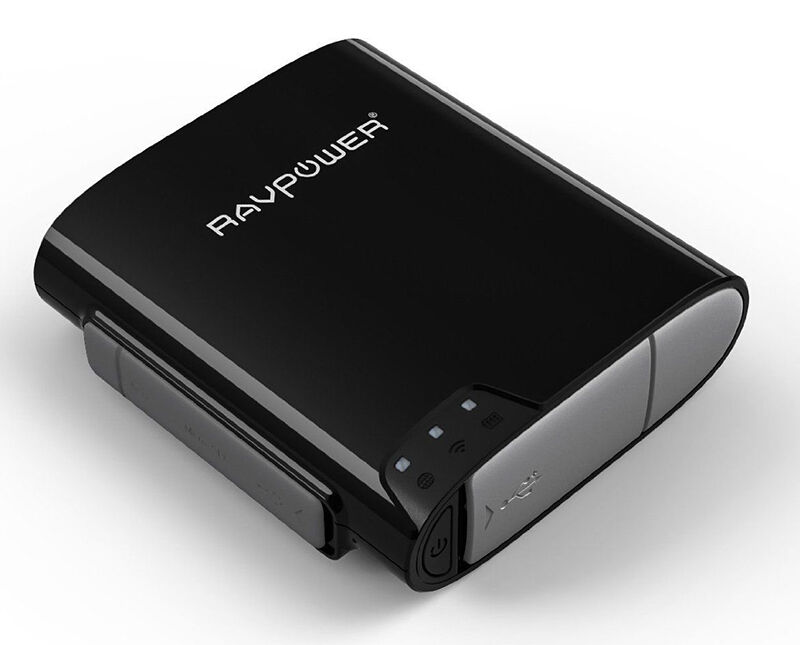 With the ability to transfer files between laptops, PCs, SD cards, micro SD cards, USB thumb drives, external drives and mobile devices, the RAVpower Wireless Filehub and Portable Travel Router makes sharing content a breeze. Connect to a wired network and provide wireless Internet access for multiple devices. Utilize the 6000mAh battery to power up mobile devices.
---
4
HooToo TripMate Elite Versatile Wireless N Travel Router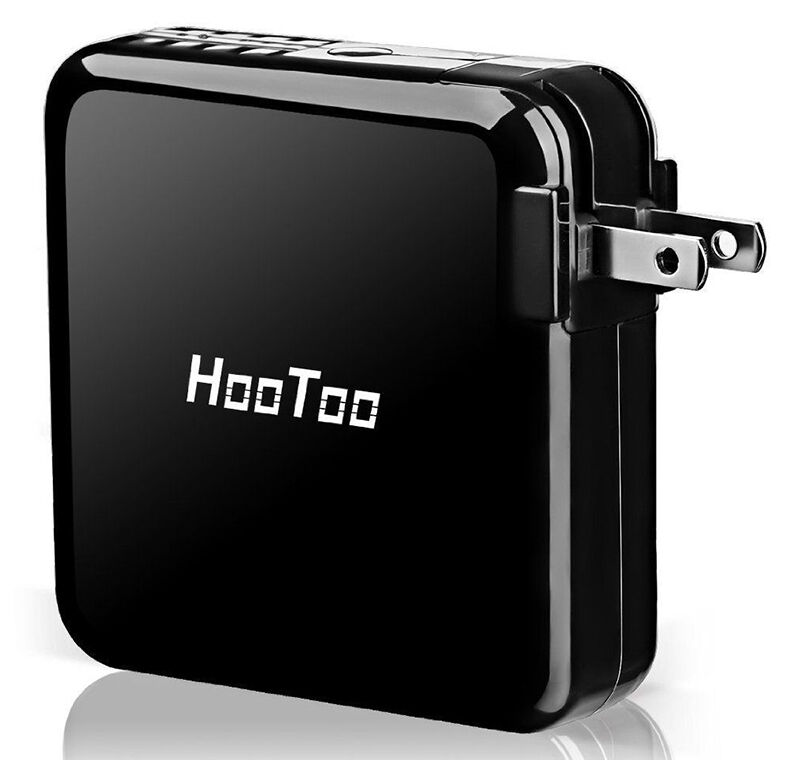 The HopToo TripMate Elite combines several attractive features, like a personal cloud, a wireless hot spot, a travel router, an external battery and a USB wall charger, making it a great choice for travelers. The TripMate replaces the need for several chargers by providing 2 USB charging ports. Also, it turns a wired connection into a wireless network, streams and shares with up to 5 WiFi enabled devices at a time, and can charge most phones 2-3 times with its 6,000mAh battery.
---
5
Western Digital My Passport Ultra 2 TB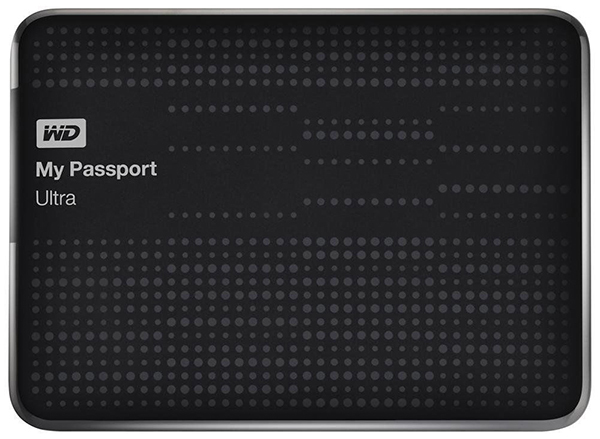 The My Passport Ultra 2 TB from Western Digital is a super-high capacity portable, external hard drive. Password protection and hardware encryption ensure that your files are safe and secure, and it automatically backs up your files to the drive using the WD SmartWare Pro automatic backup software (or backup to the cloud with Dropbox). With fast transfer speeds with USB 2.0 and 3.0, My Passport is the perfect choice for someone looking for high volume capacity with auto-backup, and security.
---
6
TP-Link 150Mbps Wireless N Mini Pocket Router TL-WR710N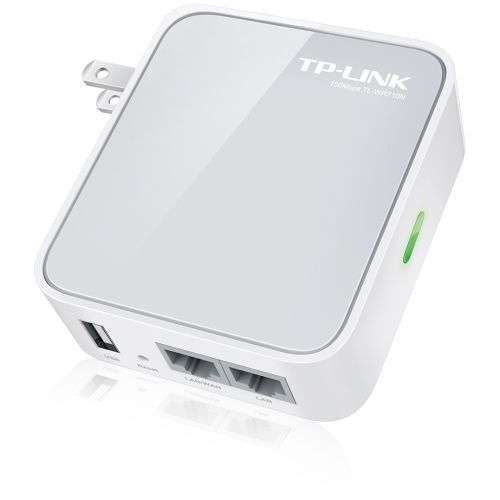 The TP-Link has a USB 2.0 port which provides sharing, storage, and charging. It turns a wired-only Internet connection into a secure wireless network for multiple devices. Small, portable and handy, the TP Link is a great choice for students and frequent travelers.
---
7
Excelvan Portable Power Bank Charger + Multi-media Sharing DLAN 3G Wifi Wireless Router modem
The Excelvan supports DLNA sharing technology, which can identify and play media files, such as music, movies, and photos. 3G Wireless Mode offers WiFi connection to multiple devices, and it includes app software for Android and iOS systems, and the 2000mAh battery provides the user with emergency charging for their cell phone.
---